Christian Combs with Justin Dior Combs and Gucci Mane.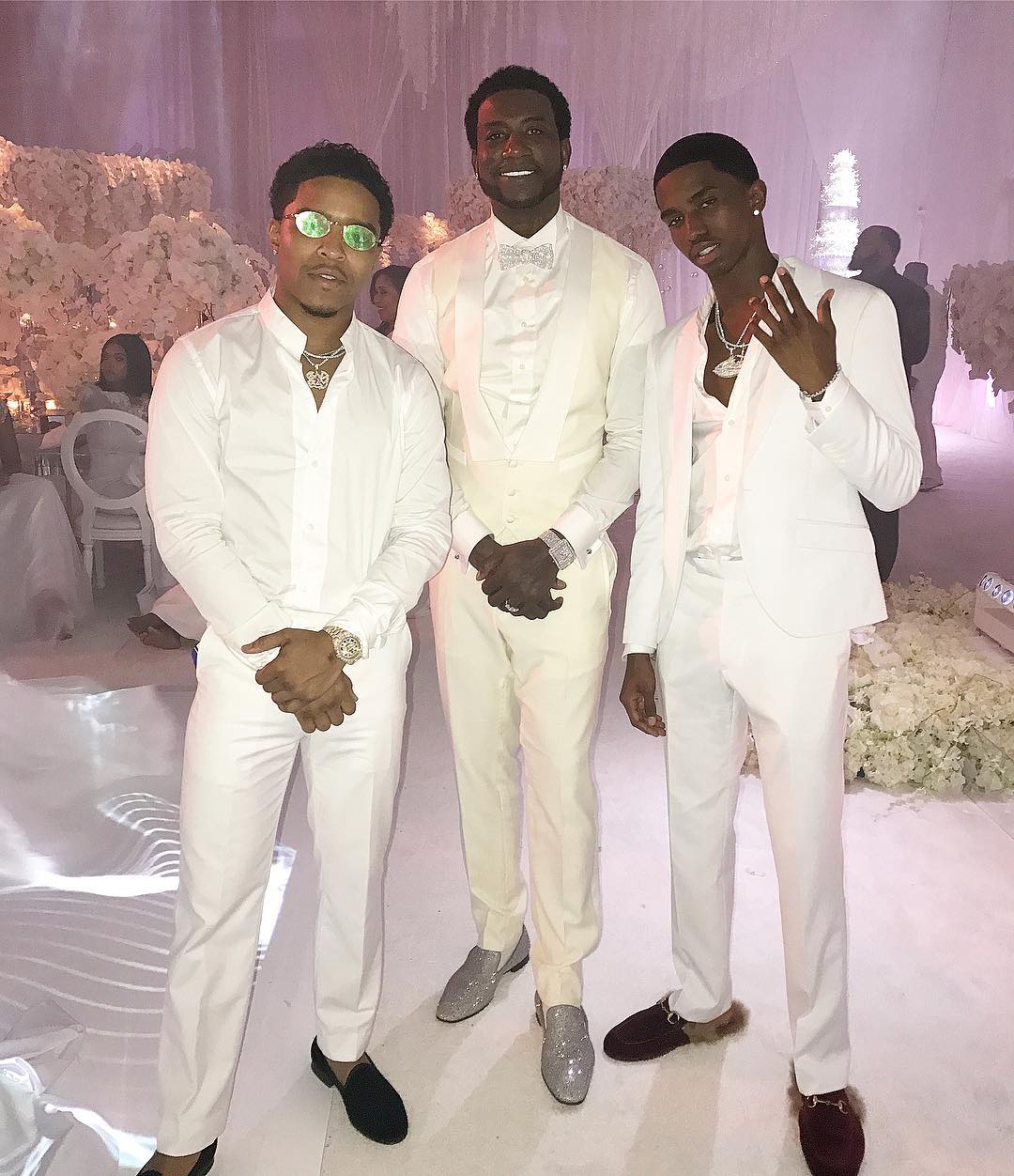 The above image shows Christian Combs, Justin Combs and Gucci Mane all dressed-up in white at Gucci Mane's wedding. The Atlanta-based rapper married the beauty-fitness entrepreneur Keyshia Ka'oir, with the whole event clocking up an approximate $1.3 million bill. This explains why all who went were as dressed-up as you can be. However what caught our eye – besides Gucci Mane's sparkling shoes –  was Christian Combs Gucci Princetown leather slippers.
You can get a better view of the pair below.
If you would like to purchase the Gucci footwear, click the following button.
Click Here