A look at Rihanna in Burberry.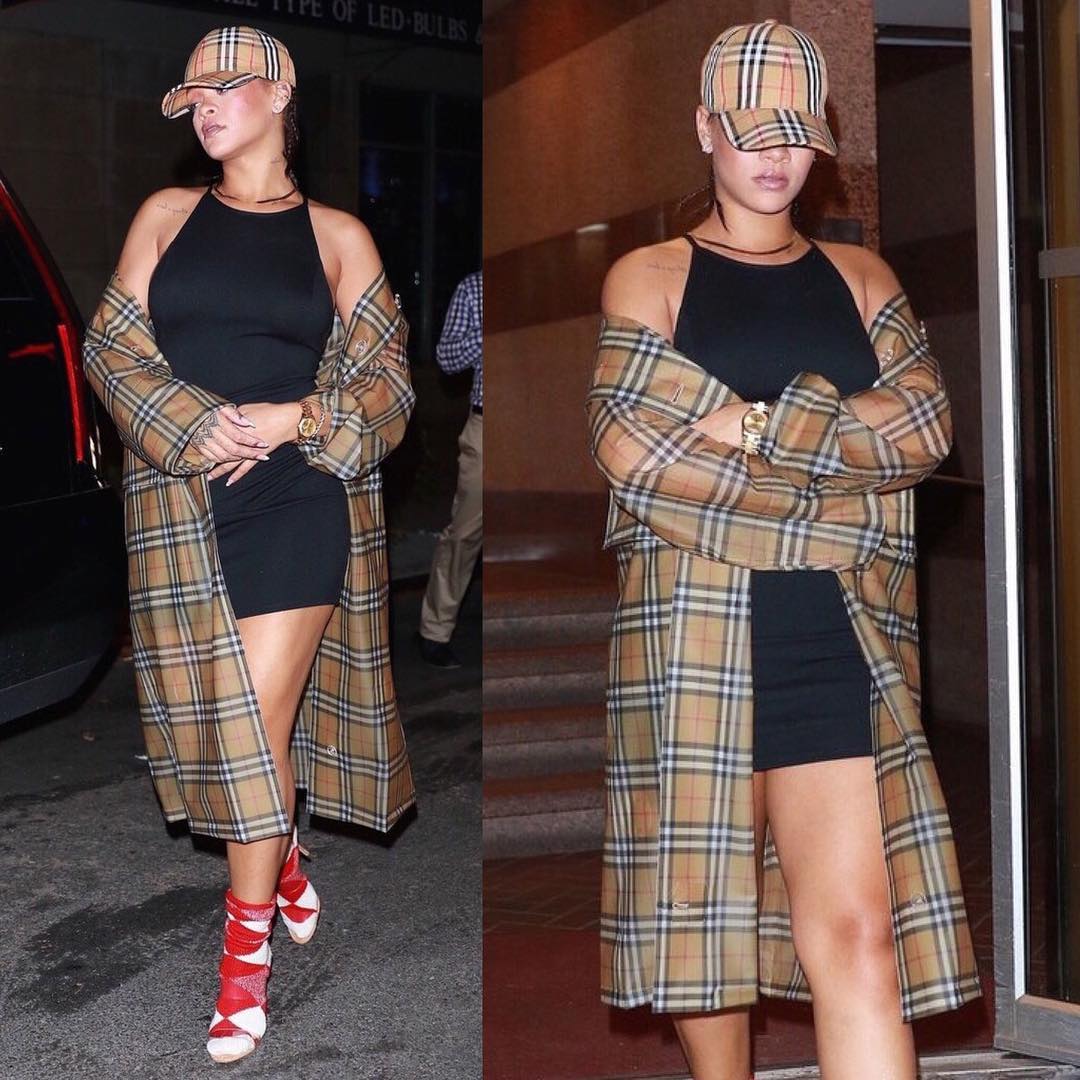 From what you can see, Rihanna is proving to us that Burberry's iconic check is still in. The Barbadian singer, songwriter, and actress was spotted wearing Burberry's Vintage Check Soft-touch Plastic Single-breasted Coat draped beneath her shoulders with a Burberry Check Baseball Cap to match.
She was clearly a big fan of the outfit as she posted an image of herself sporting the piece on her own Instagram, you can see that photo below. Also below are product photos of the hat and coat in case you want a better view.
If you are interested in buying the coat for yourself you can click the following button.
Click Here
If you are interested in purchasing the baseball cap, click the following button.
Click Here