Wiz with Izabela Guedes.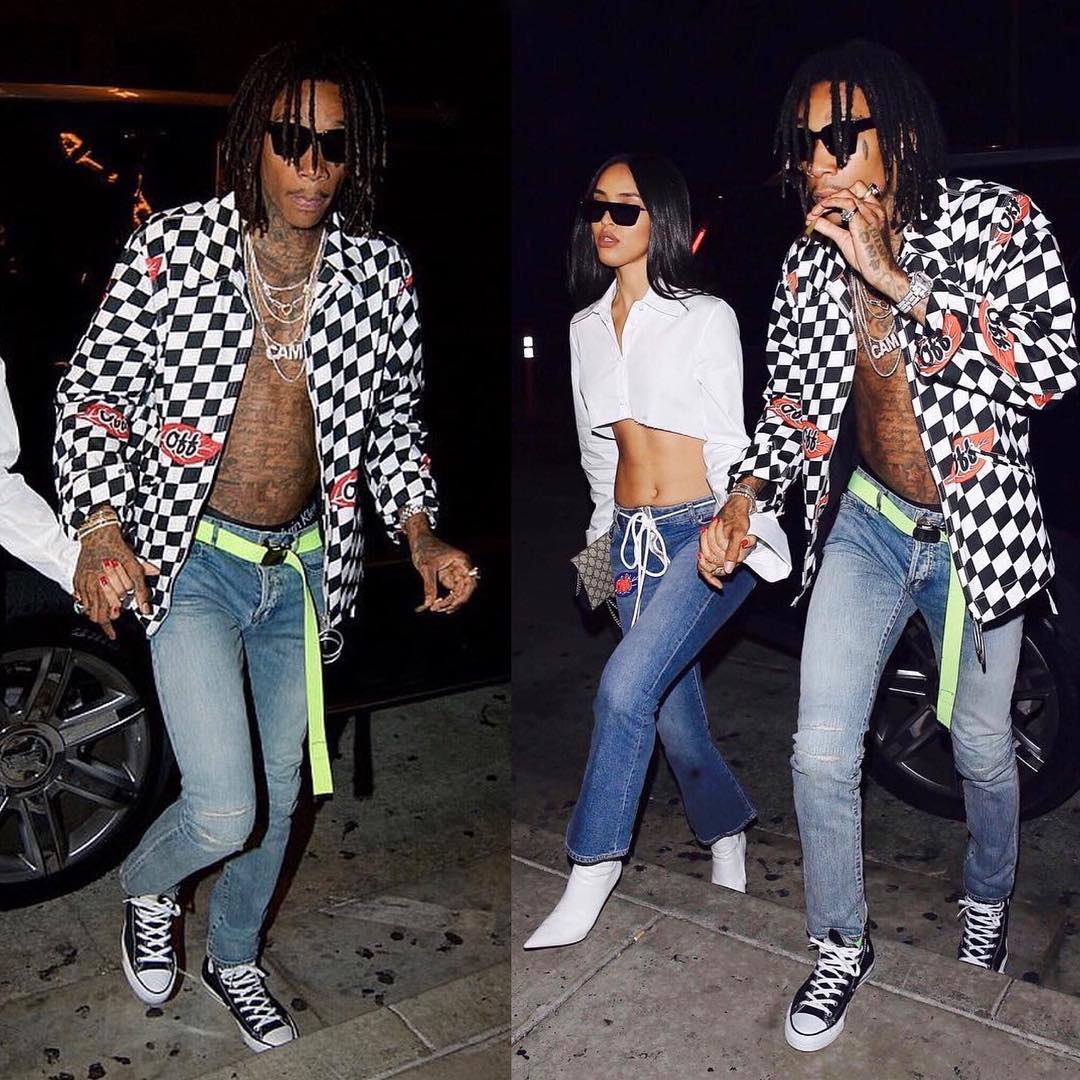 Wiz Khalifa was seen sporting a checkered OFF-WHITE jacket, black Converses and what could be a pair of Saint Laurent jeans while holding hands with his partner Izabela Guedes. The makeup artist and model was also flexing with a pair of OFF-WHITE jeans and a Gucci bag.
To get a better look at Wiz's sneakers and possibly buy a buy pair for yourself, look below.
Click the following button to grab yourself a pair.
Click Here