The upcoming sneaker.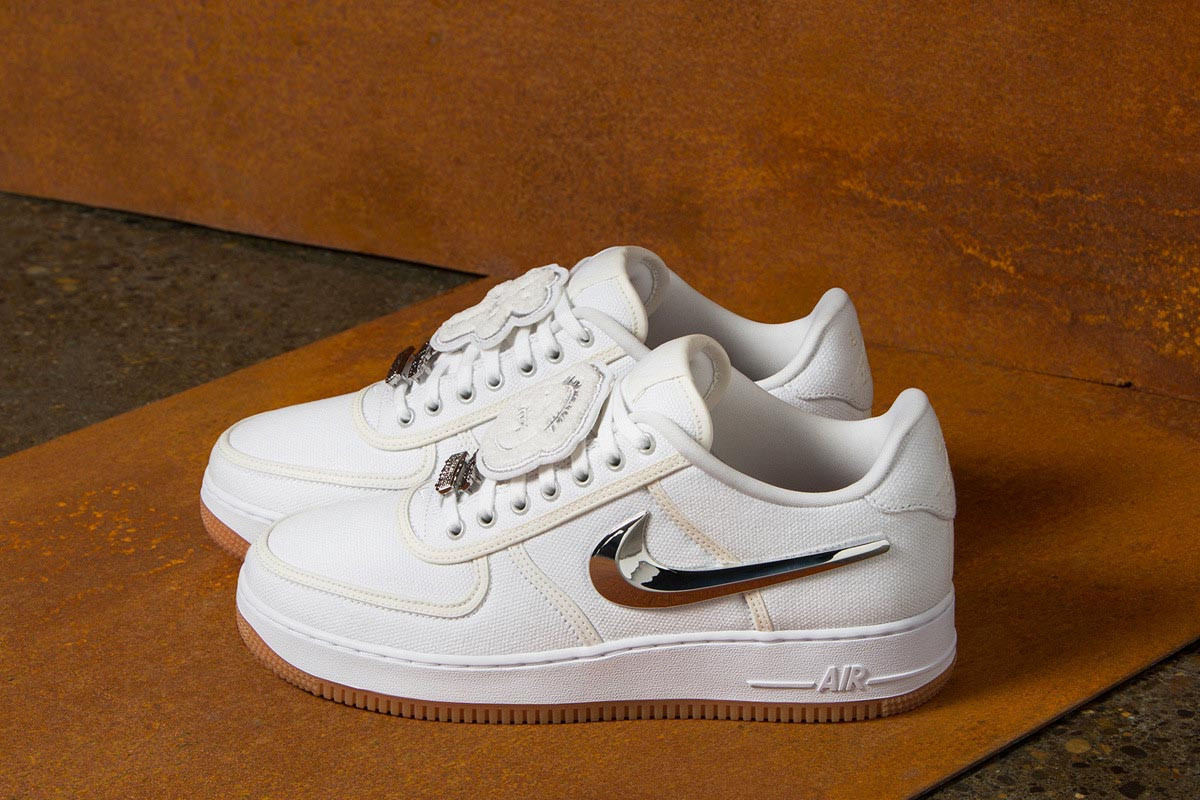 After looking at Travis Scott's history with Nike you can tell he is fond of the brand, and that's exactly why you should be excited about the upcoming release of his collaborative sneakers, the 'Travis Scott Nike Air Force 1 Lows'! The shoe was clearly made with a lot of love for the label, so much so that at points the artist couldn't even decide on some of the finishing details such as the Swoosh, instead of having to pick one final aesthetic for the logo he settled for a velcro interchangeable one, so now you can make the decision for him.
If you are like us and are excited by the product then get ready for their release on the 3rd of December, when they will be available at the following stockists.