OFF-WHITE's Melbourne store.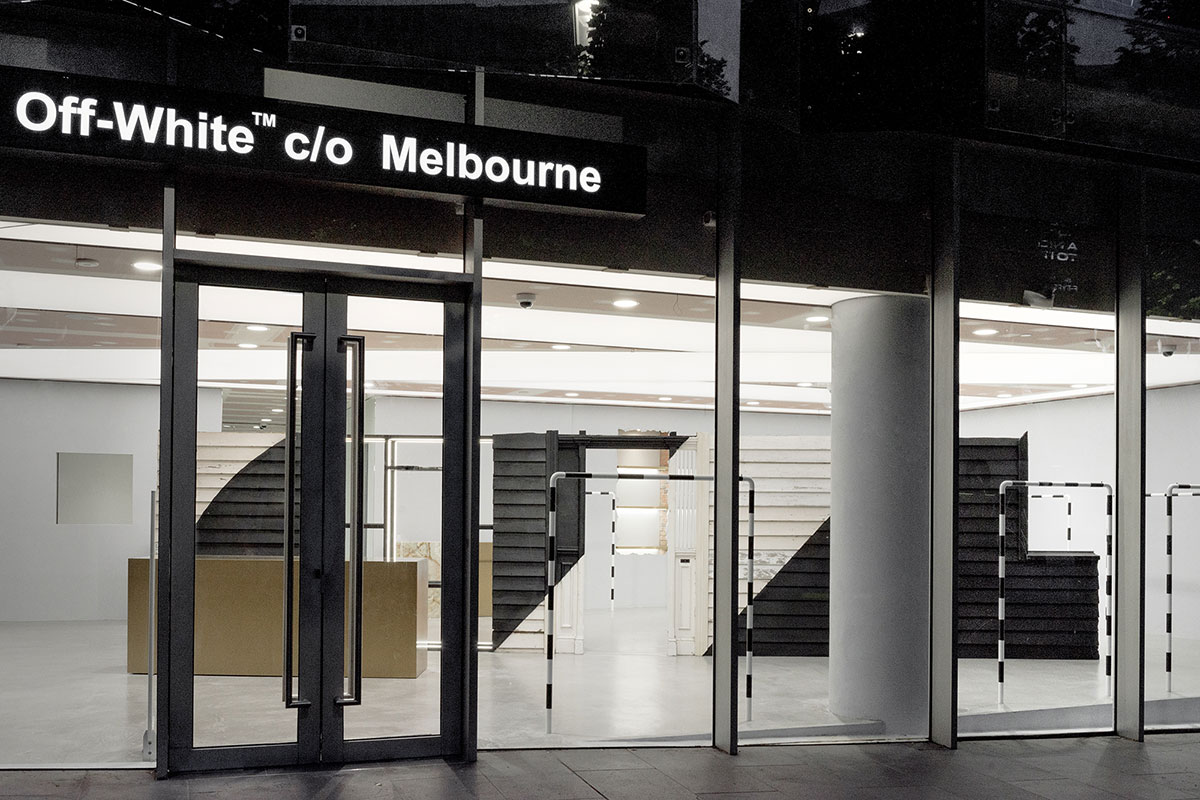 Virgil Abloh has been working with Ian Strange, the Brooklyn-based artist in order to create a sculptural installation that will be front and centre at OFF-WHITE's debut Australian Melbourne store.
Ian's work at the store is named 'Nothing is Finished' and has been produced by re-assembling pieces of a demolished house. The project's title is meant to mirror the nature of the collaboration between the two creatives, where their work is never finished but pieces are simply created along the way, as their abilities and creative narratives develop.