Pharrell Wears His Collab With Chanel and Adidas
The highly anticipated drop of this super-brand collaboration is just around the corner, and as fans around the globe scramble to find a way to get their hands on a pair of the limited edition NMDs, Pharrell (chill as ever) is seen in the Chanel pop-up store at Colette in Paris wearing them. He wears the sneakers with a Human Made hoodie, Cactus Plant Flea Market hat, and Richard Mille watch.
Karl, Pharrell and Justin Timberlake are pictured below at Colette in Paris.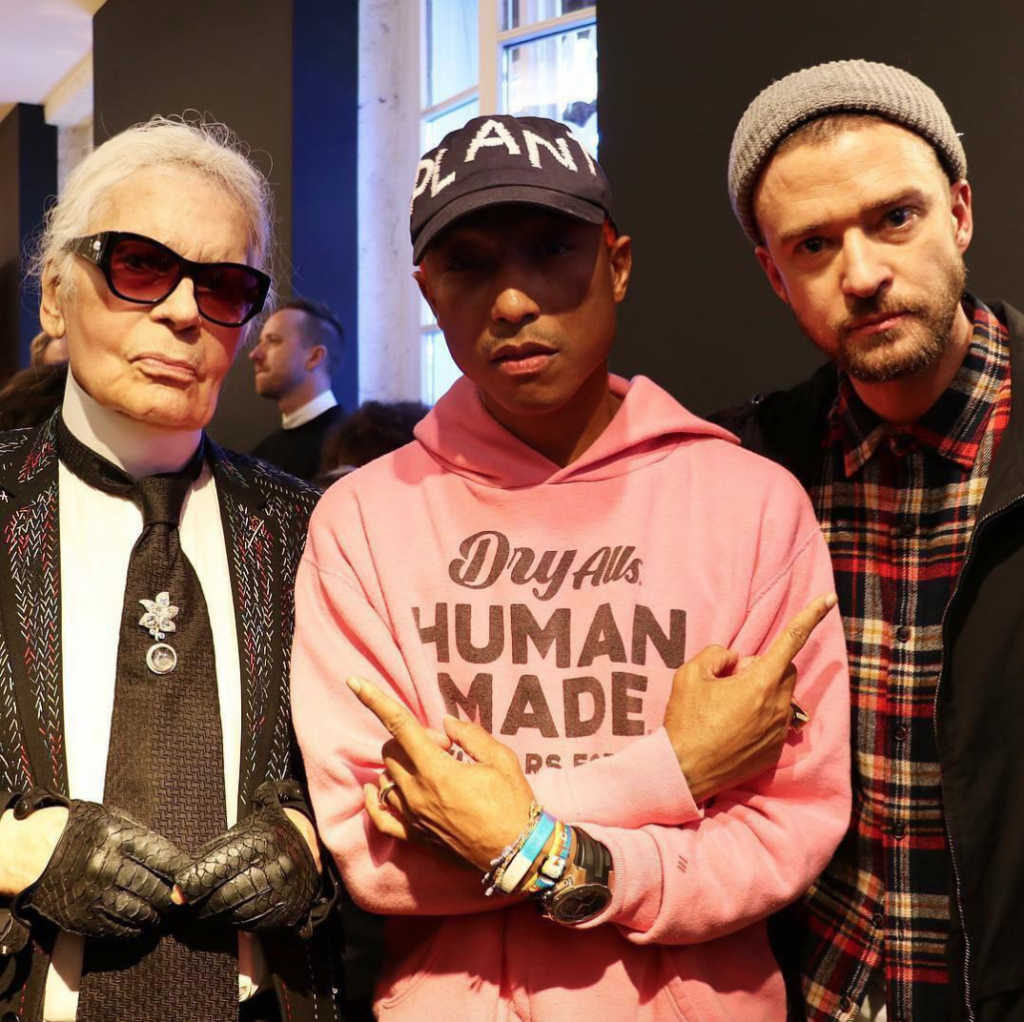 Colette consider Karl Lagerfeld their most valued customer, having gone there regularly for over two decades. As the store is closing, Lagerfeld's parting gift is the Chanel pop-up, where the drop of the sneakers will be hosted. (for more info on the drop, click here)