Fictional Representation.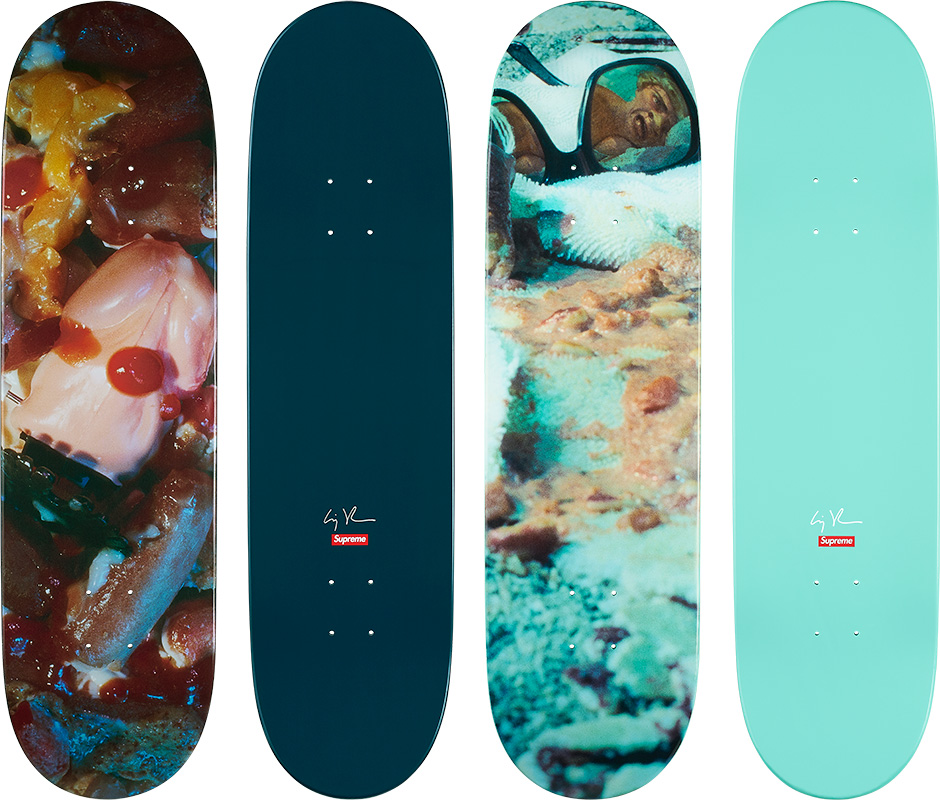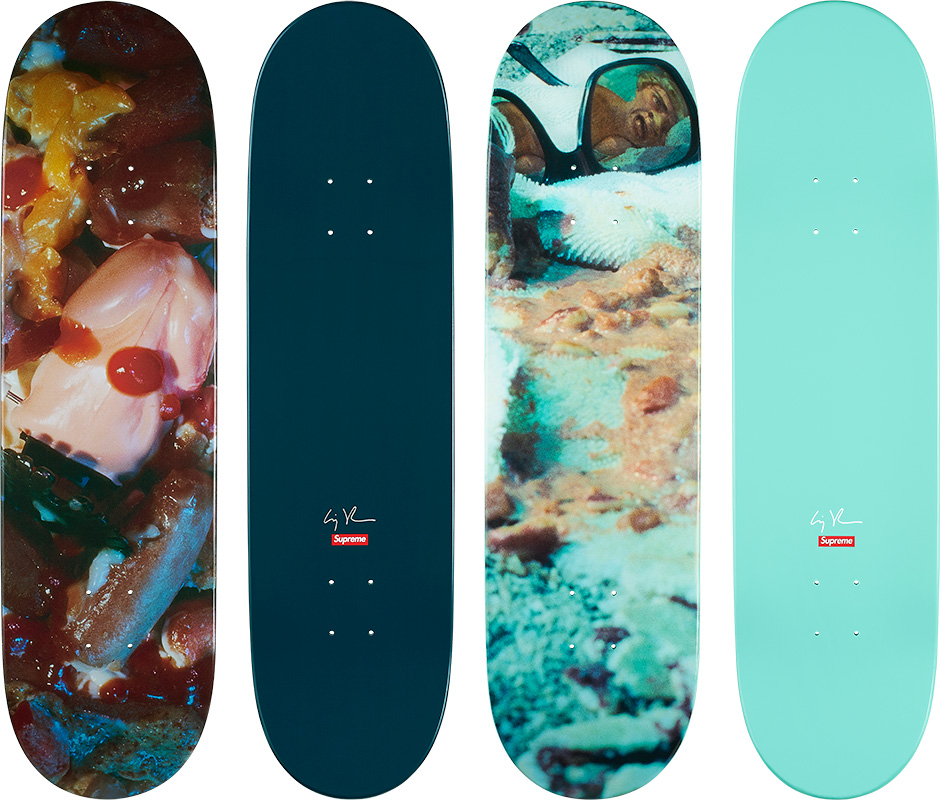 Supreme have collaborated with American artist Cindy Sherman on two skateboard decks. Her work explores the stereotypes in female iconography in culture and identity through society. The work follows the theme of fictionalized portrayals of women through the lense of mass media.
The Supreme x Cindy Sherman Skatedecks will release on 9th November online and via Paris, London, New York and Los Angeles locations with the Japan release taking place on 11th November.