Jo-Vaughn Virginie Scott.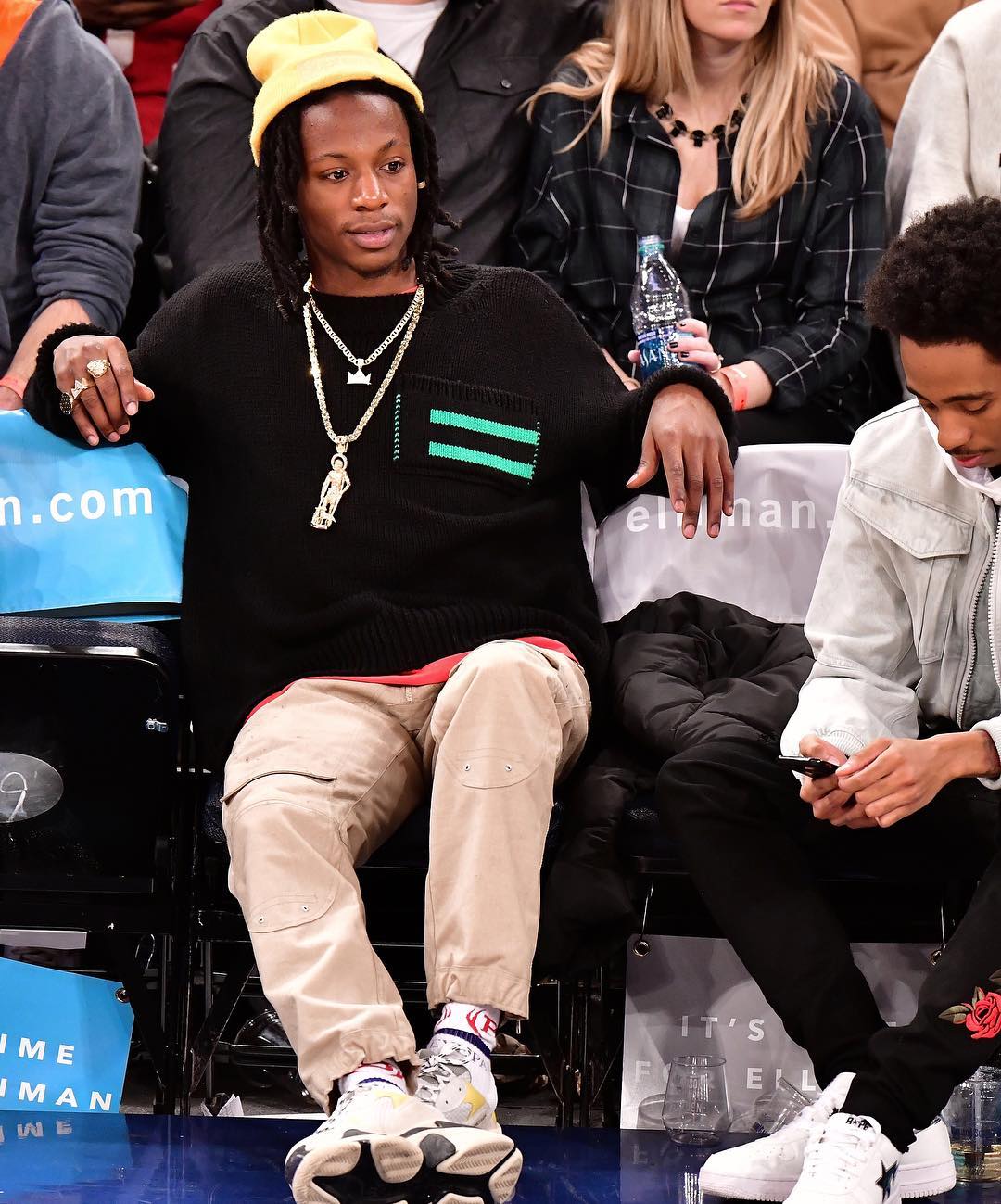 Recently Joey Bada$$ took to his Instagram to show off the fit he was rockin' at the Atlanta Hawks vs. the New York Knicks game. The American rapper was spotted sporting a black and green Raf Simons Uni Sweater and a pair of Balenciaga Triple S's. Additionally, he wore a pair of Phat Farm socks, a vivid yellow beanie and what looks like a Saint Lazarus – also known as Lazarus of Bethany – chain to finish the look. As for the game Joey's team, the New York Knicks, won 111 to 107, maybe Joey's fit was a lucky charm.
If you are into the sweater he was wearing then go get your hands on one by clicking the following button.
Click Here