The track jackets are straight from the vaults.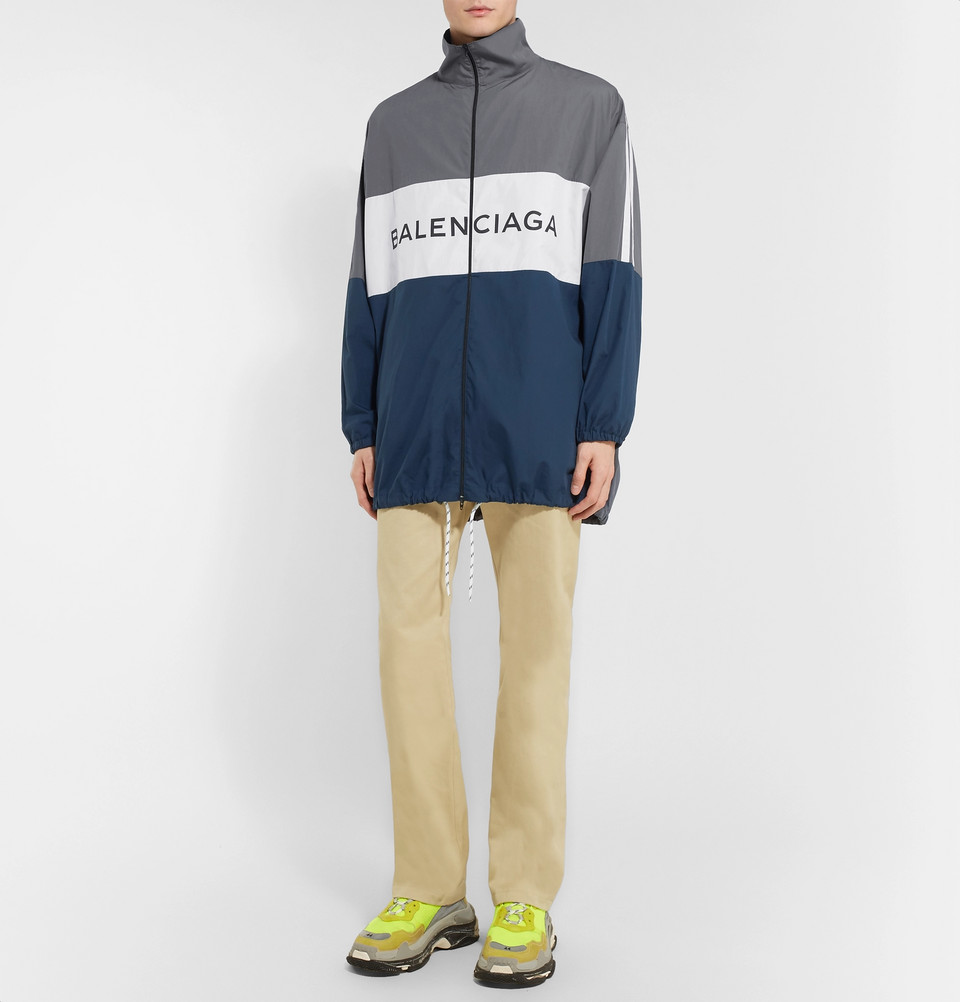 Balenciaga have started releasing the pieces from their 'family portrait' inspired SS 18 season. The collection which featured a bicycle that is also for sale. This active family muse that Demna Gvasalia is attempting to bring to the market is a heavily tipped trend to catch on this season.
We here at PAUSE expect this to definitely be the case. With many smaller brands the following suit and pursuing this look the coming season. Outerwear/Activewear has been the way to go for the last two seasons but what has made this Balenciaga collection good is the model based used. The family are such an accessible target market but rarely are seasons and the shows geared towards them. The runway show showed 35 under males carrying their 'children' down the runways teamed with accessories to enjoy the outdoors with. Balenciaga style!
So if you are looking to get the dad chic trend? This piece or a similar look is the way to go. Teamed with a pair of chunky runners, ideally, in this case, the triple S' and you are pretty much as on trend as it comes this season. Get on it as soon as you can.  You can buy the new Balenciaga shell coat here.