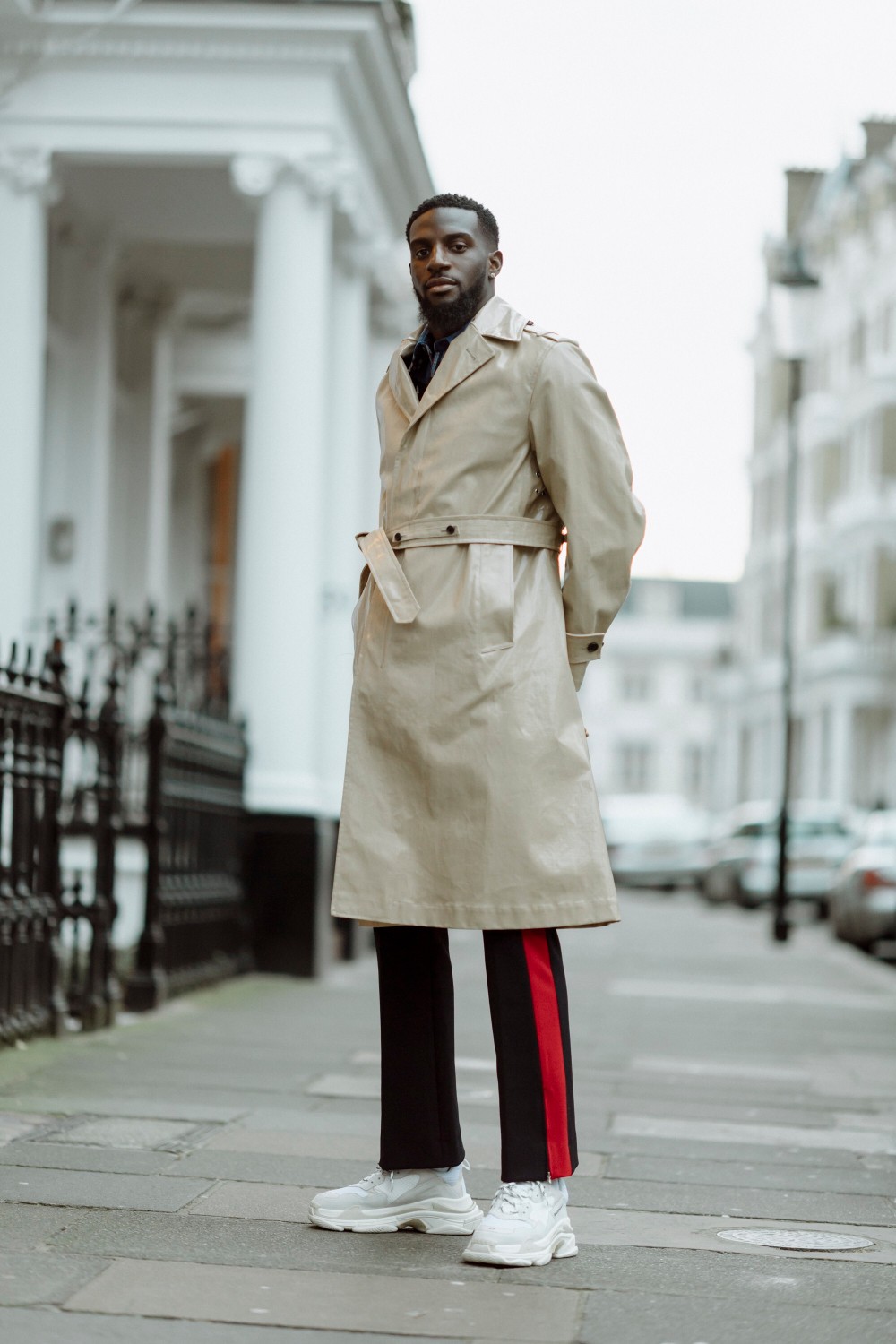 Jacket: Calvin Klein, Shirt: Gucci, Pants: Gucci, Sneakers: Balenciaga Triple S
When you have played for France do you feel like the energy from the crowd is any different from when you play for Chelsea?
There's lots of great energy from both the English and French supporters. But England is the country big on football so for sure the vibe from the supporters here is more hype. It's more so of a possession game with lots of passes. I don't dribble much, but most likely to be efficient in front of the goal.
Are you a big fan of playing FIFA and if so, are you in your own ultimate team? 
My preference is The Bayern football team.
What kind of brands will we find in your wardrobe?
You can pretty much find a range of styles and brands in my closet from Nike, Fear of God Rick Owens, Givenchy and anything fly.
What is your sneaker brand and why? 
My preference is Balenciaga. I find there fit comfortable especially the sock sneaker model.
What is your favorite brand at the moment?
At the moment I am much into Fear of God and brands such as Amiri.
What do you love about Paris, France?
Aside from Paris being my hometown. It's one of the most beautiful cities in the world in fashion also. there are lots to visit great street promenade.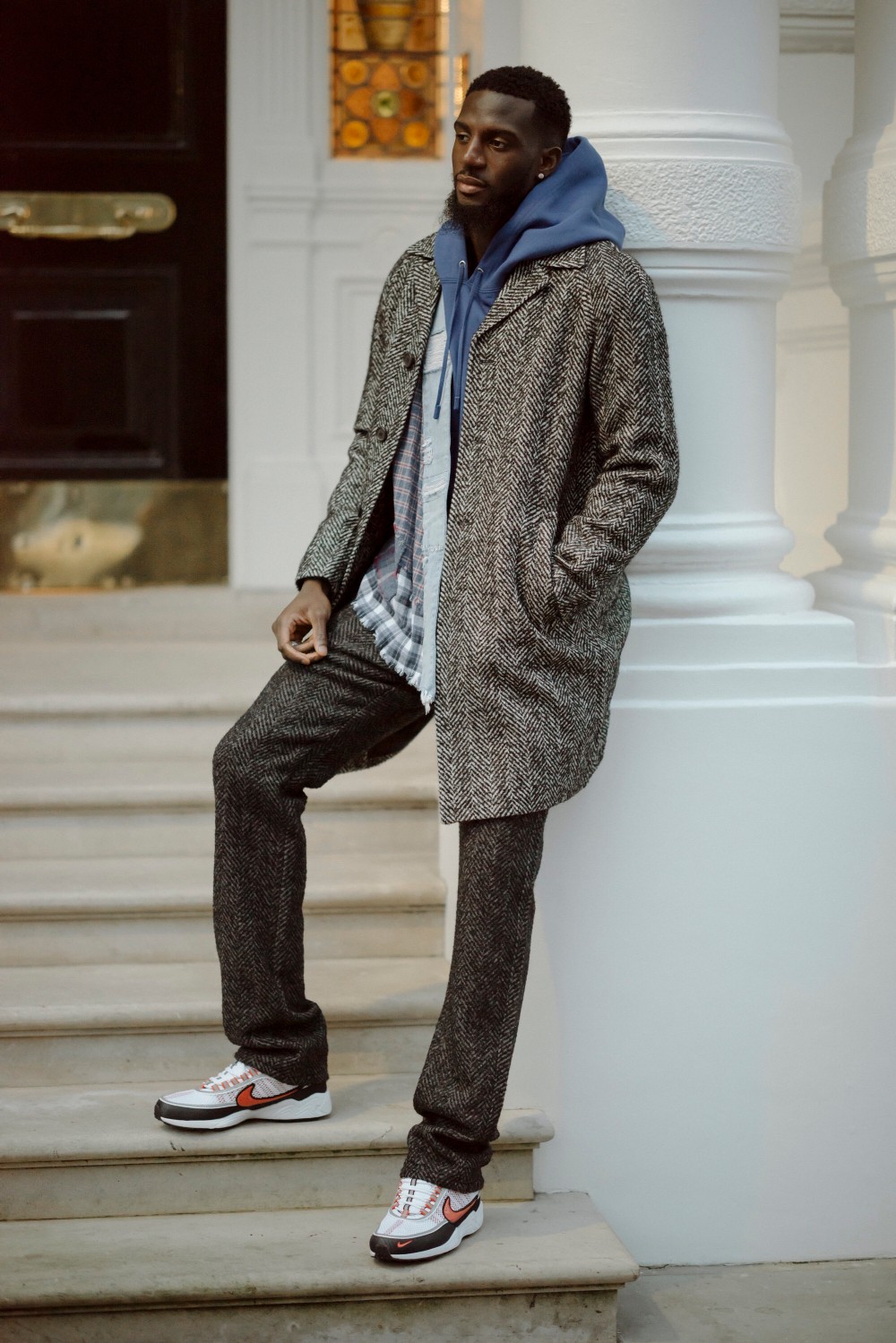 Jacket: Prada, Shirt: Greg Lauren, Sweatshirt: Raf Simons, Pants: Prada, Sneakers: Nike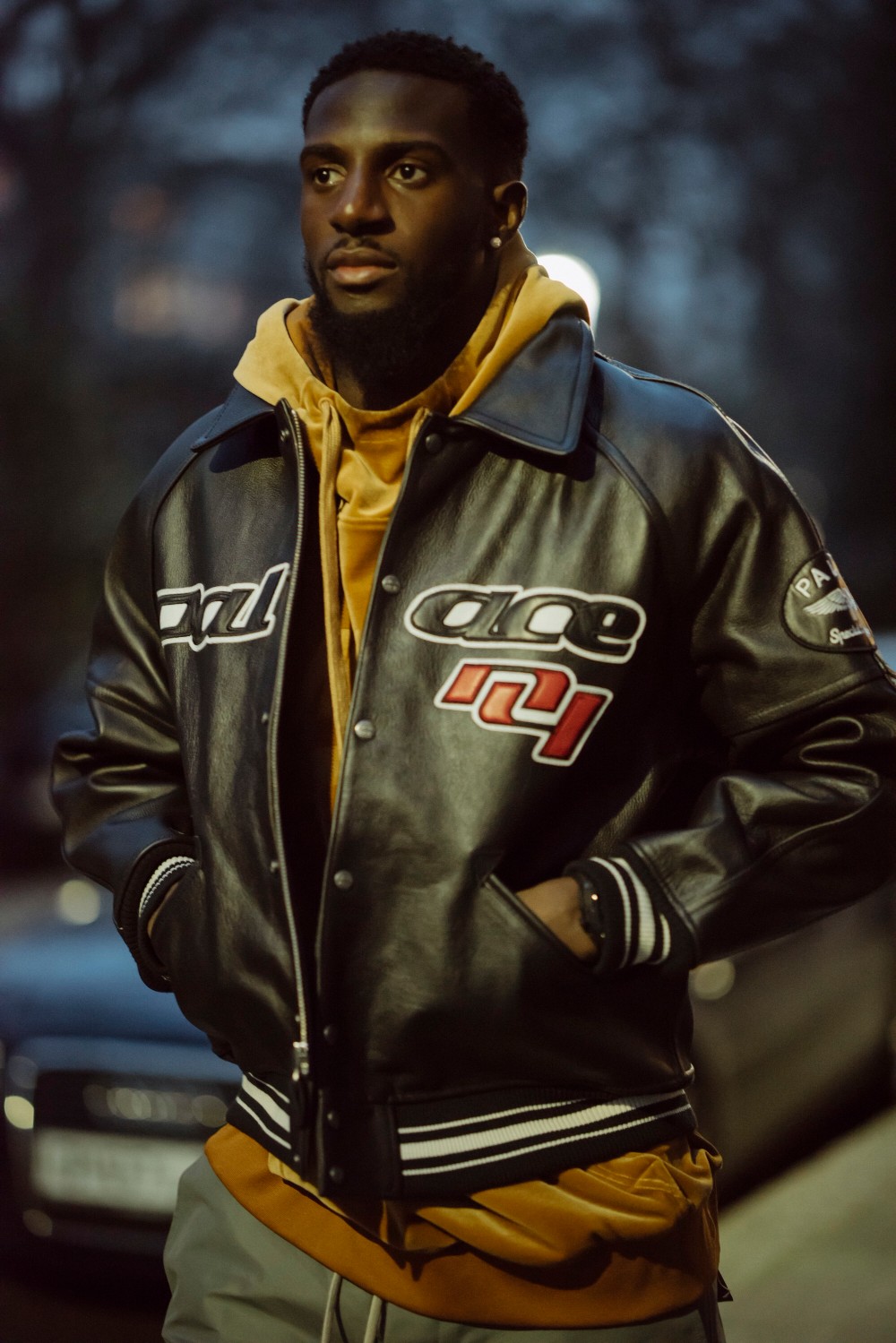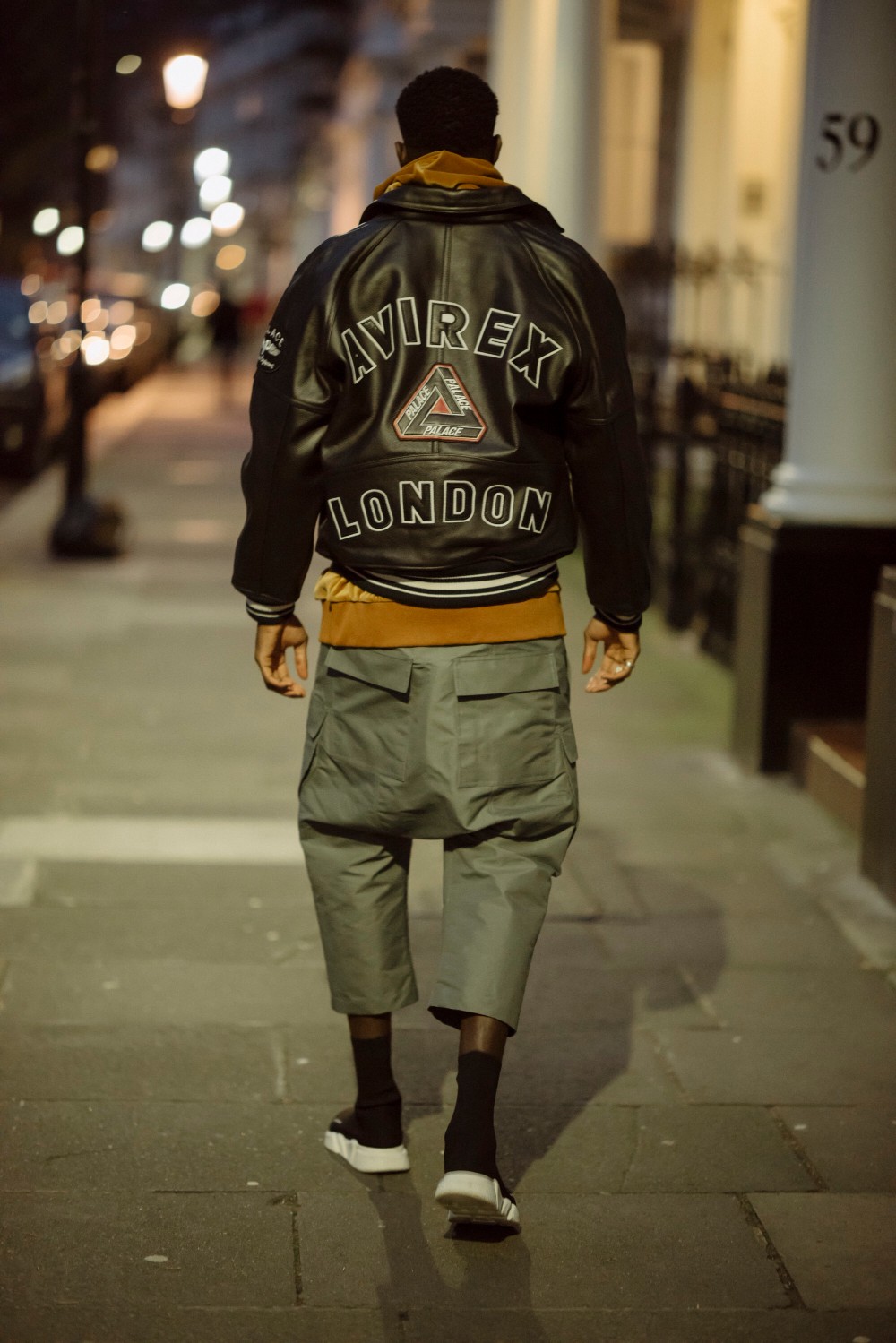 Jacket: Palace, Sweatshirt, Nike, Pants: Rick Owens, Sneakers: Balenciaga Sock Sneakers