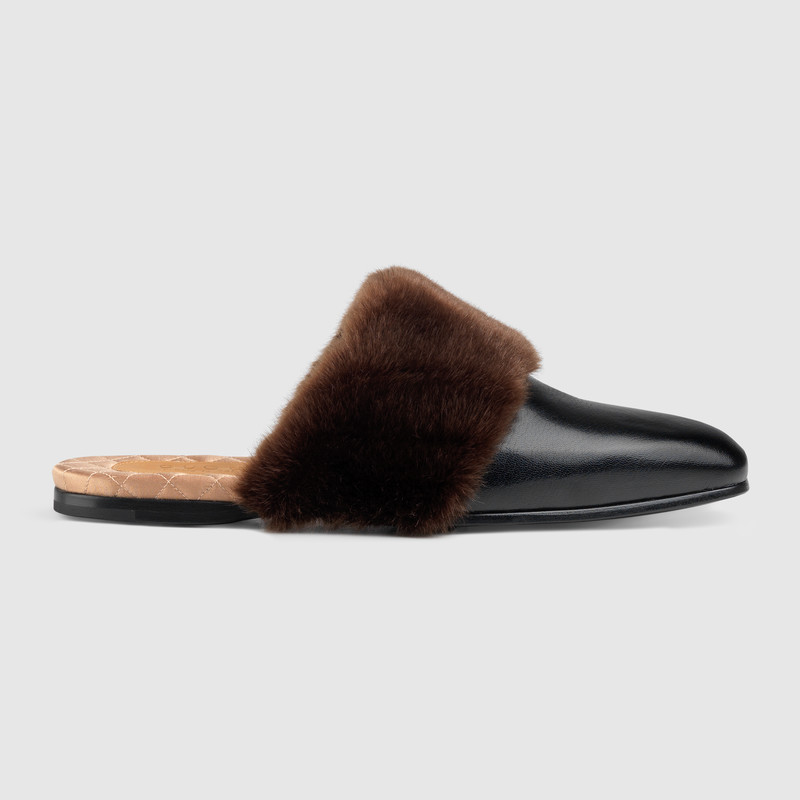 Recently Gucci dropped two brand new slippers as a part of their spring/summer offerings, and although we believe they are the first models to sport faux fur since they announced late last year they were going to put an end to real-fur products, it doesn't look like they are making the change sheepishly, with the main selling point of the pairs being the exaggerated fur band that appears across the top of the upper.
As well as this, the slippers come in two iterations, one with a glossy smooth black leather construction and the other being crafted from a brown suede textile that has a capital 'G' embossed repeatedly over the surface. Take a look at the pairs above, if you are fond of them then you will have to be prepared to pay the £585 price tag they come with.
Click the following button to pick up the black leather version.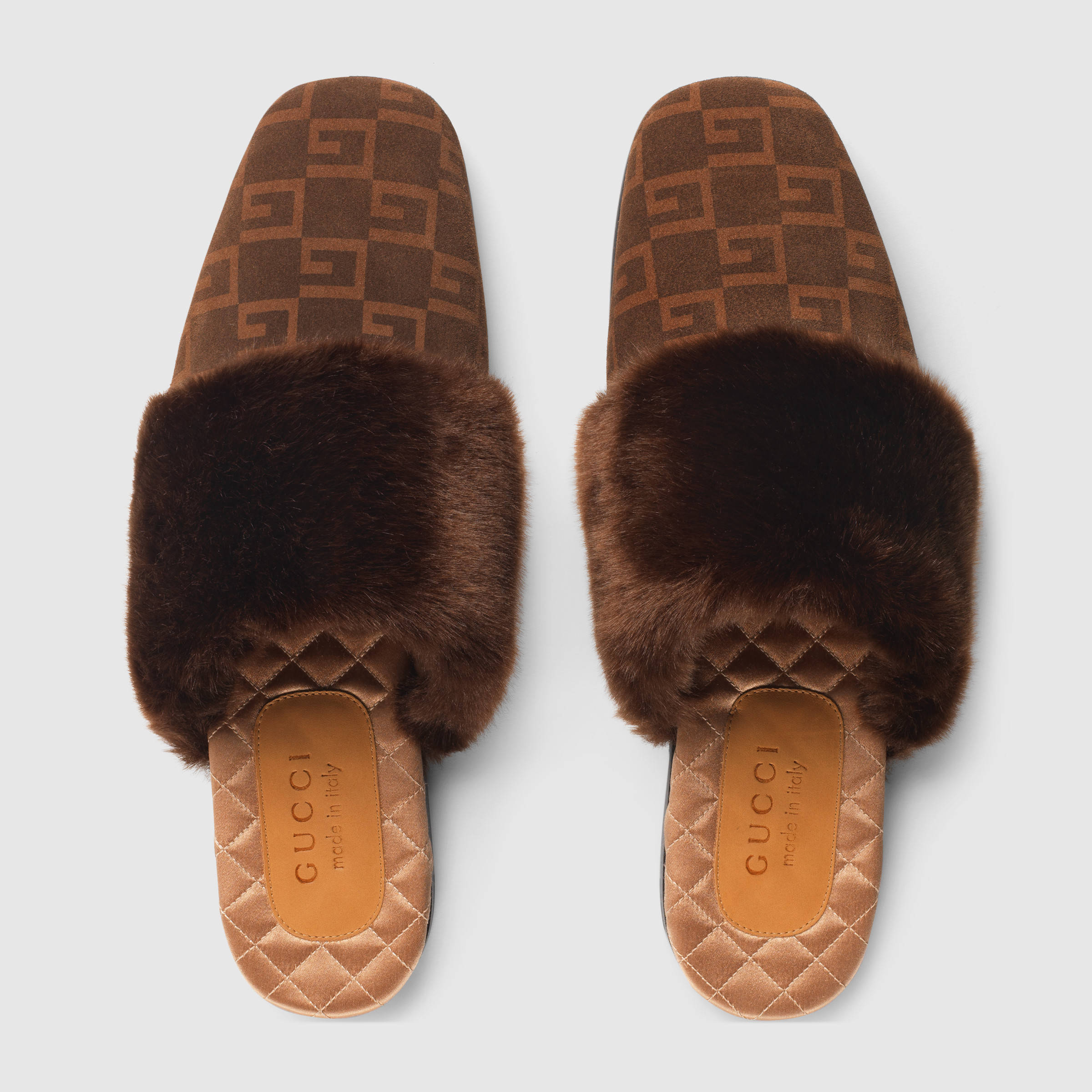 Click Here To Buy
If you want to purchase the brown suede iteration, click the following button.
Click Here To Buy