A new athletic offering.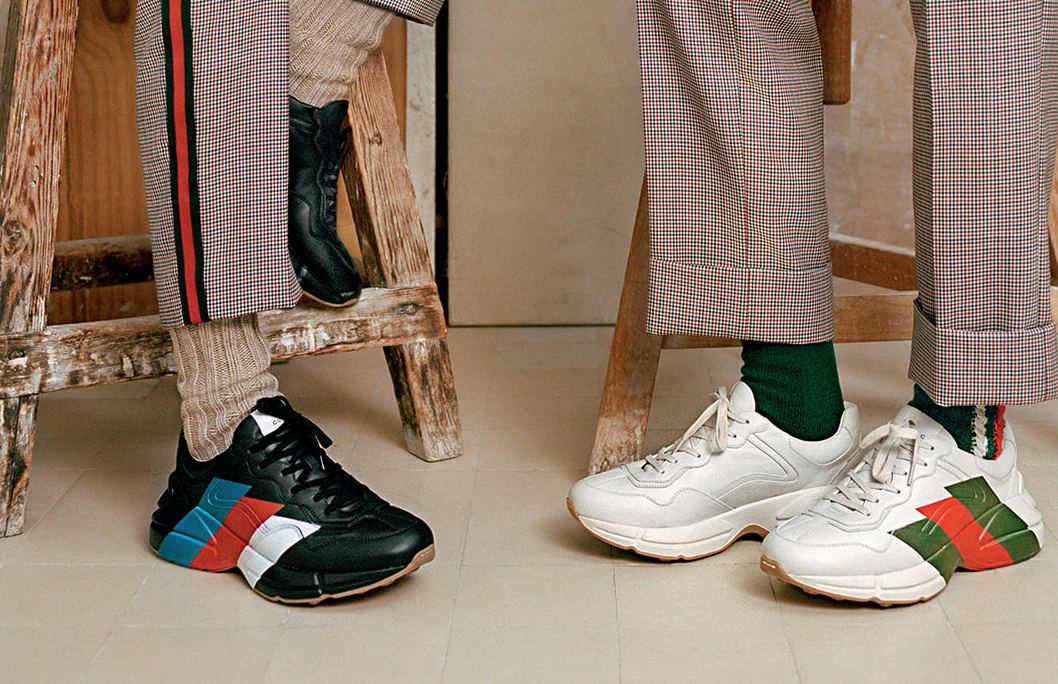 The Italian luxury brand of fashion and leather goods that is Gucci have unveiled a new athletic sneaker that not only features the same renowned build we have seen on previous Gucci shoes, but also manifests the whole of the 90s influence that appears across the brand's Pre-Fall 2018 collection.
More specifically the design sees the pair sport either a full white or black leather construction with the only exception being the uneven green and red striped band that adorns the quarter of the shoe that of course makes it an instantly recognisable that the pair is in fact Gucci. As for price the pair comes in at £650 which makes it £25 cheaper than the Gucci logo sneaker we saw released a while back. If you are interested in the pairs then take a look at them below, if you like them click the button that corresponds with your favourite iteration.