Talks design inspiration, being a triple threat and her favourite cities.
"I make clothing that girls usually have to go into the men's section to find"
The ultimate hyphenate, Mad is an international DJ, stylist and owner of gender fluid clothing brand, Trés Rasché. With an ethos focused on balance, duality and breaking down the barriers of gender, Mad hinges her creativity on authenticity which breeds longevity, and telling authentic stories in an enhanced way through her DJing, designing and styling, we sat down with Mad Bad to find out more about her endeavours, here's what went down: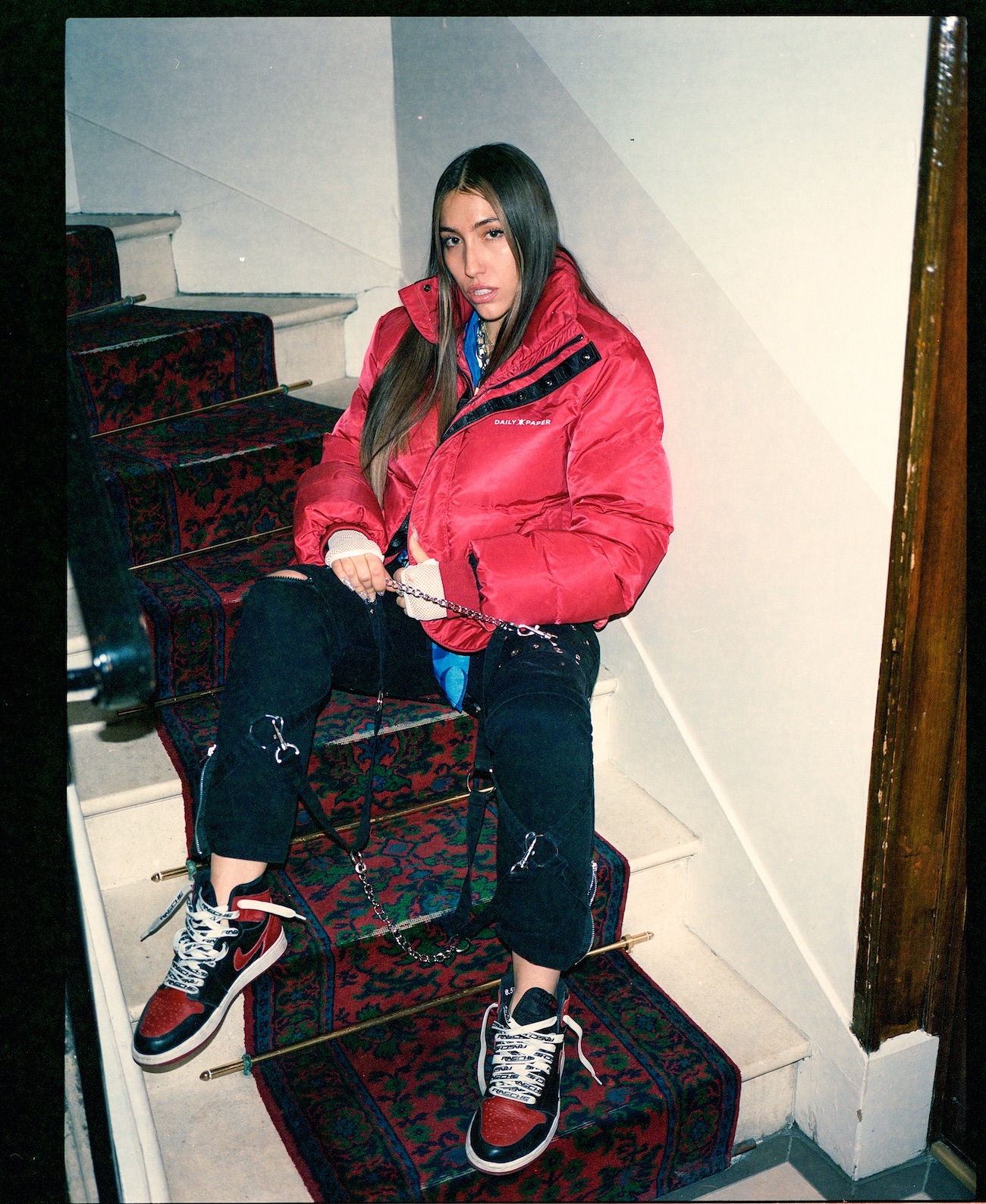 Vintage Chanel from @vintagelj1990s, Jewellery by Freckled Ace, Tres Rasche,  Jacket by I Am Gia and Nike SB Dunks.
Can you give us an insight into who you are, and what your other hobbies/professions are?
My name is Madisen Dominici Sowers. I go by MAD BAD TING. I was born in Arizona and have lived in Los Angeles, CA for the last 9 years. This year I am living between Paris and Los Angeles. My favourite hobby is drawing. I'm an artist; DJ, creative director/CEO of my own brand Très Rasché, and stylist/creative director for music and commercial projects.
How do you balance a thriving career as a DJ, Stylist and also a Brand Owner?
Owning TR, DJing, and styling is so fun! I am really grateful for my job. I am still figuring out how to balance it all but what makes it easy is that each creative outlet feeds the next one. Music is the soundtrack to my designs, style is the way it's all put together. I really wouldn't want to do one without the others. It does require an exceptional amount of work though, and I have to be very self-motivated. As everything grows, I am learning how to streamline.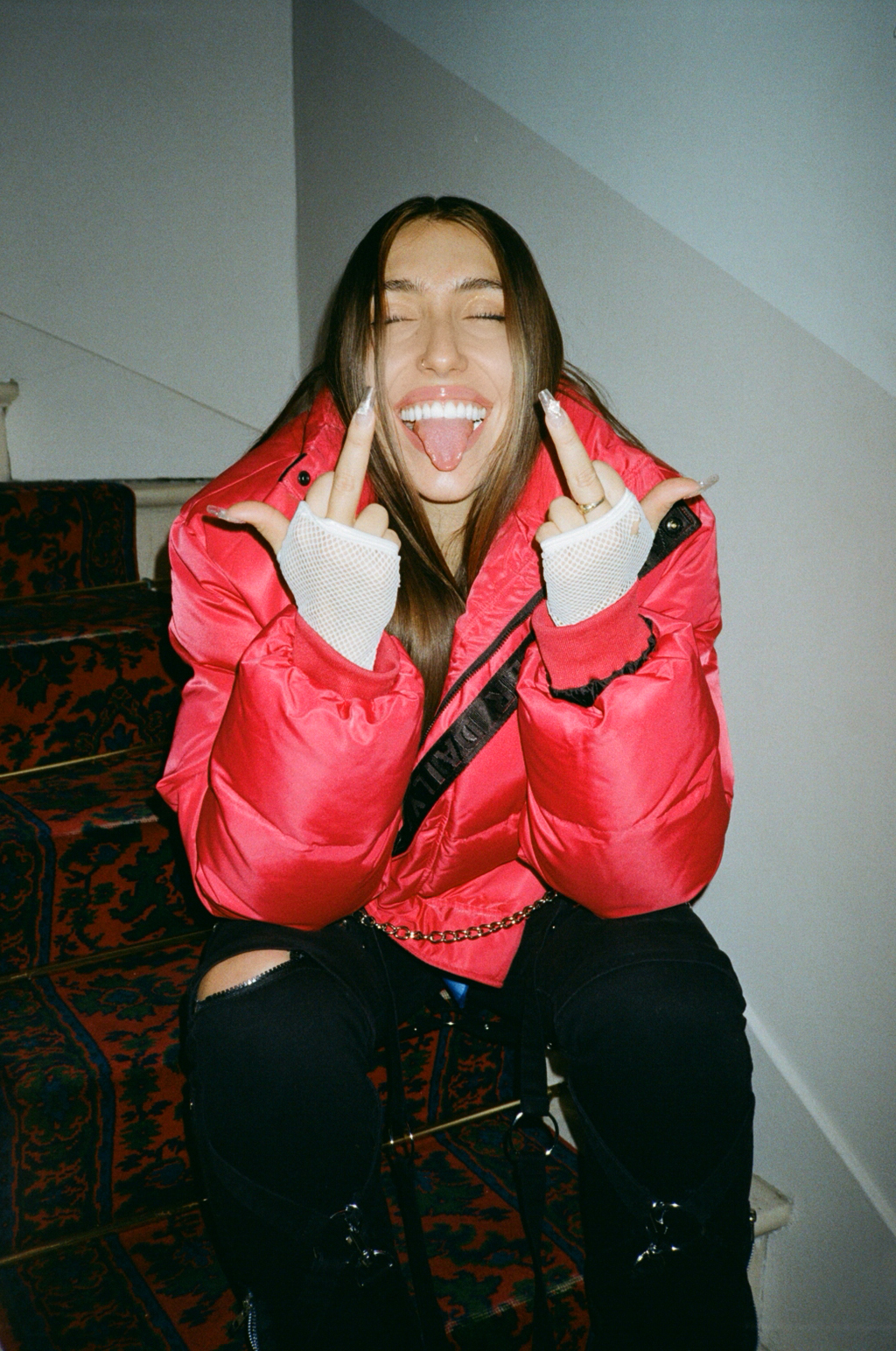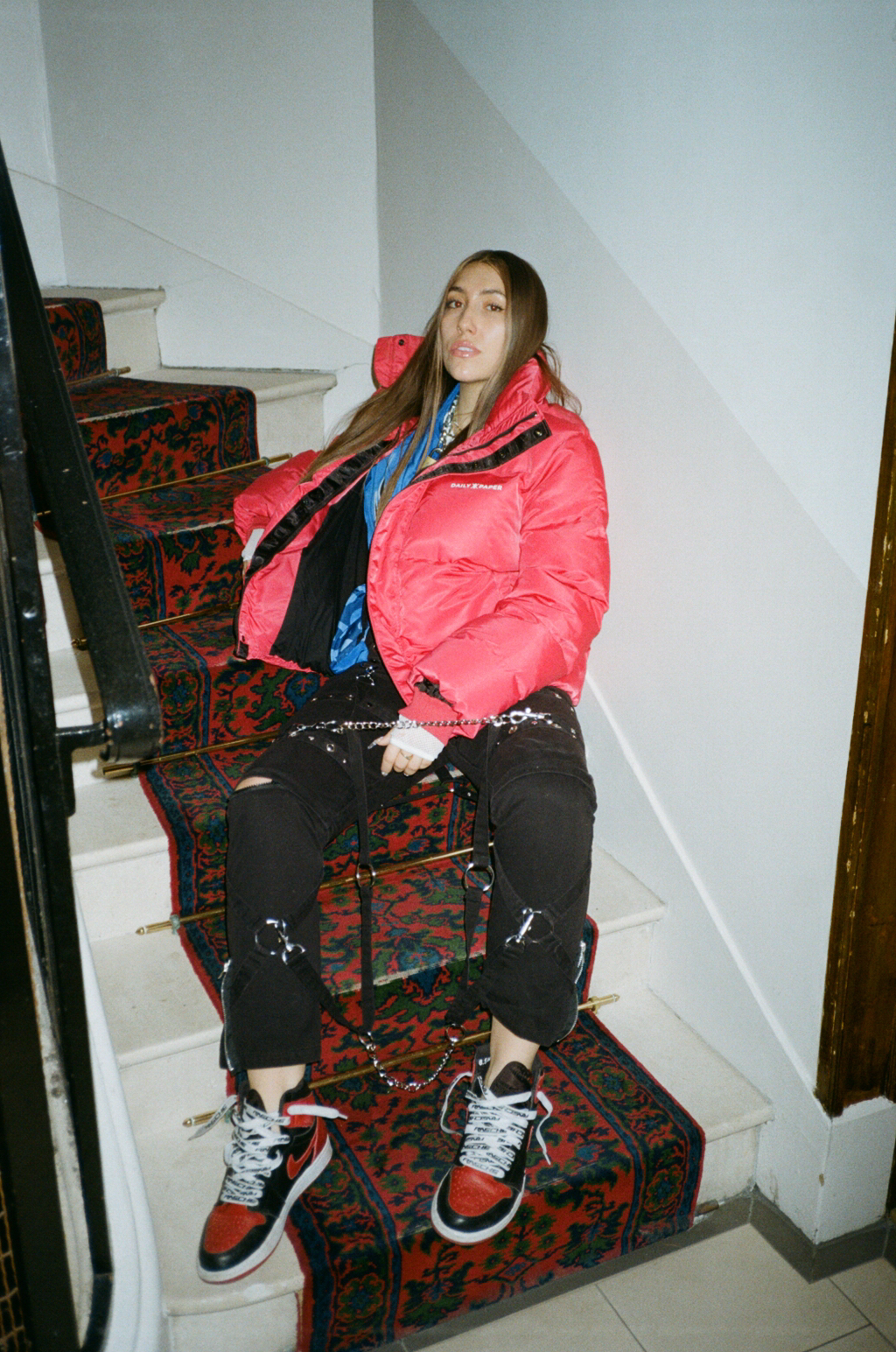 As a multi-talented individual, what part of your career do you find most exciting? Designing, Styling or DJing?
They are all so different and exciting in their own way. I guess DJing is the most 'exciting' as I am performing in front of a crowd. It is quite intense and full of adrenaline. Styling is fun but very hectic. It is a lot of heavy lifting and logistics. My favourite part is when the client feels like themselves. It is so easy to let fashion mask who we are, and it's important as a stylist to help artists share the most fantastic and true versions of themselves. I love discovering new ways to wear clothing. It's the best feeling in the world when a video drops and everyone loves the styling!
Design is really exciting as well but it is a very long process, and there is so much risk involved. It takes hours of design (research, drawing, and cad computer work) to develop an idea or a collection. Once the idea is formed than we go into sample making which is quite long and tedious with a lot of back and forth, trying to make what's in my brain a real-life object at a cost that the consumer can afford. Once we have perfect samples then comes loads of budgeting, logistics and manufacturing starts. While the product is being manufactured we create our marketing campaign. Creative direction, casting models, sourcing location etc. Once we have created all the content and the manufacturing is finished, we roll it all out, hope people like it and buy it so we can recoup the thousands of dollars spent and do it all again. It is actually frightening but my favourite thing in the world.
As someone who is often travelling to and from LA, Paris, and London for work, where do you like staying the most, and why?
LA holds a very special place in my heart. I moved there when I was a teen to chase my dreams, dreams no one in my family or city really believed in. LA believed in me! I went from a broke art school student living off of subway and working three jobs to pay off her tuition to landing my first design job to becoming a celebrity stylist, a DJ and launching my own brand. I owe a huge thank you to LA for believing in me and giving me the tools and industry to achieve my dreams. LA will forever be an extremely important part of my story. I want to work in Los Angeles and have a place there for the rest of my life for sure. London, similar to LA, is a place where I really grew as a young adult and as an artist.
I learned to DJ in London and discovered that I wanted to be all three- a stylist, a DJ, and a designer- while I was touring/living there. London is a great place to incubate ideas, and I have incubated many of mine there, for example, TR. I think it is one of the most forward-thinking cities in the world and I have some of the best conversations in London. I also really love the club scene and the community in London- I made some of my best friends there. London was the first big international city I ever been to as well, it really taught me about the world and about how I want to travel a lot. Paris is probably my favourite place in the world (well favourite place I have been to in the world so far). I've actually wanted to live there since I was a kid. The romance, the food, the culture, the history, the art, the architecture, the lifestyle, the conversation… I could go on and on. Paris is like a safe haven for me. Working in both fashion and entertainment is really intense can be pretty draining. Paris is where I chill the fuck out and get re-inspired.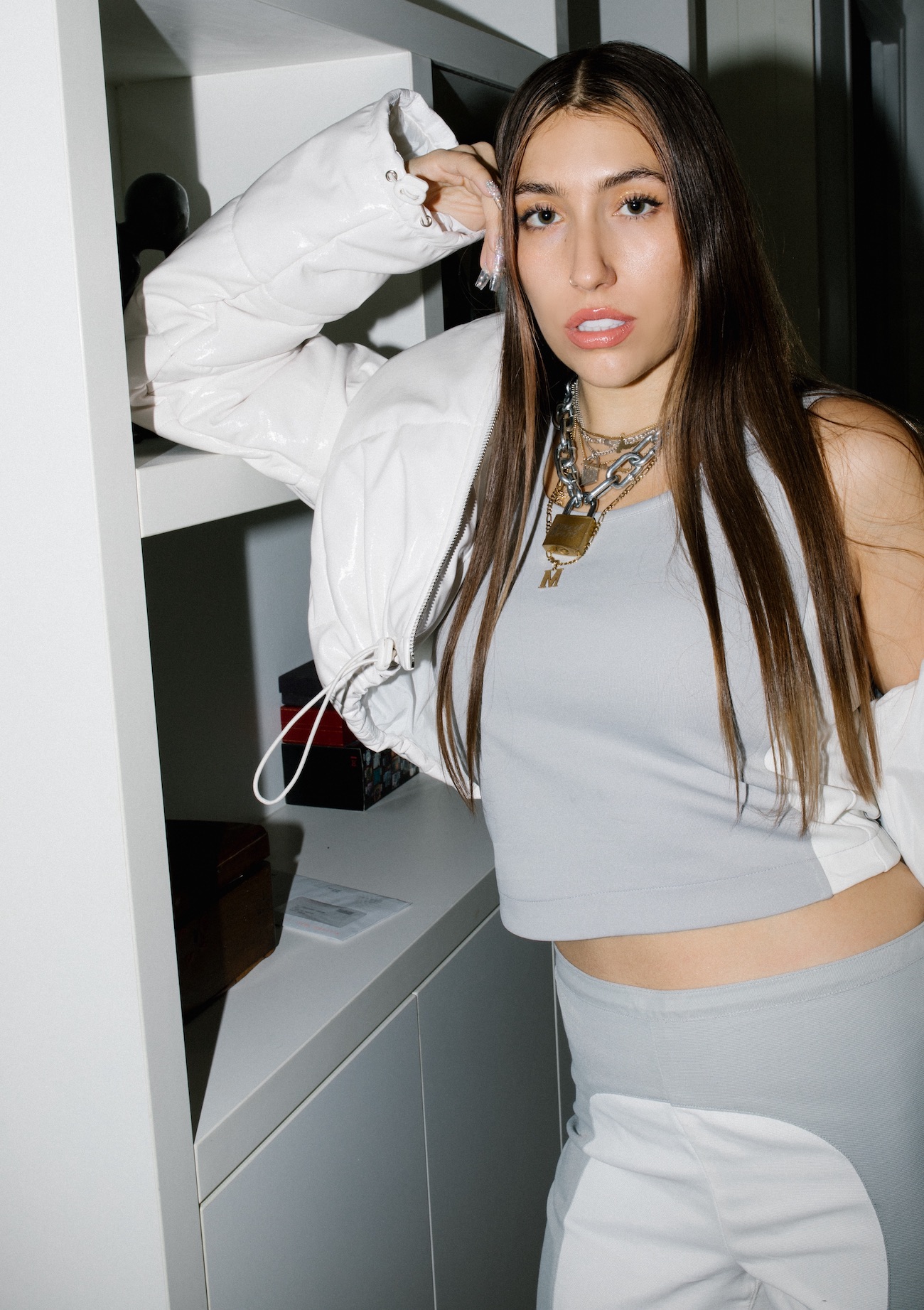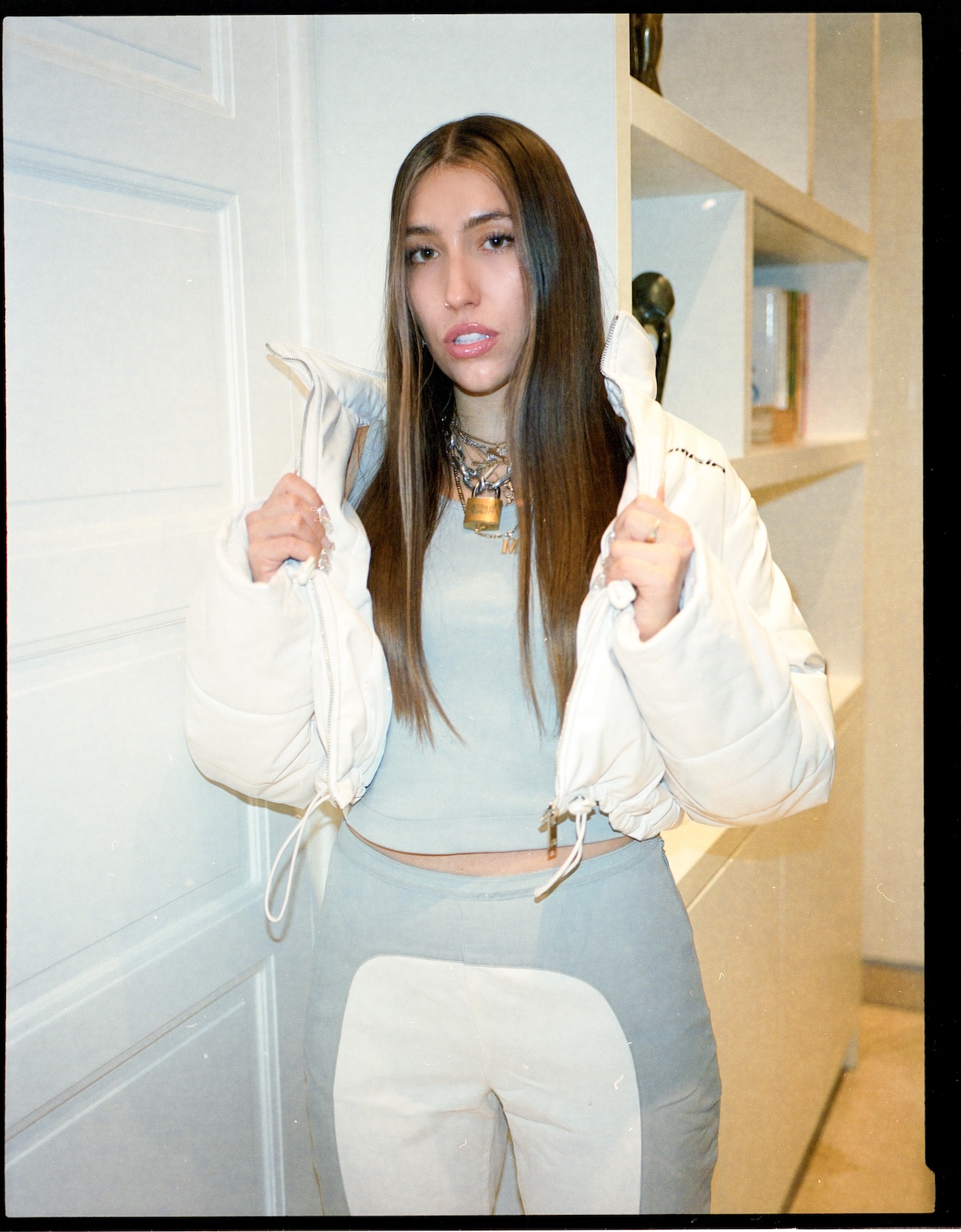 What's the best way to describe Très Rasché and its creative vision?
Vogue described us as 'A New Streetwear Brand For Girls Who Are Sick of Being The Token Tomboys'. I do agree with Vogue, Très Rasché started because I felt there wasn't any space in menswear or streetwear for women, and I love both so much. I make clothing that girls usually have to go into the men's section to find. We celebrate fluidity and hope to create new spaces, products, and imagery that promotes open-mindedness and inclusivity. Très Rasché is determined to help erase gender categories in clothing, promote unisex products and bring more women into menswear/streetwear.
As someone who looks to break down gender barriers, how do you plan on approaching this using fashion?
I really look to Marcel Duchamp for a lot of inspiration here… Like his 'Fountain' sculpture, a toilet given new context, I hope to do this with menswear by reconstructing menswear and the constructs around it. TR uses classic men's clothing items/silhouettes, such as workwear pants, and reconstructs it for everyone. Très Rasché designs are influenced by duality and bridging the gap between two opposites. Our first and most popular design is the 50/50 which is, very obviously, inspired by Yin and Yang, being that it is split directly in half by two separate colourways (black and white) but also because it is a men's workwear silhouette repurposed as unisex fashion. Like Yin and Yang, I wanted to show that seemingly opposite, or contrary forces may actually be complementary, interconnected and interdependent (masculinity/femininity and black/white).
Another common theme in TR is mixing menswear silhouettes with feminine appliqués as seen in our new diamanté sweatsuit. Duality, once again. I think making these very staple and easy to understand pieces makes understanding unisex easy for consumers. Although, I hope to push the boundaries further than hoodies and workwear in the future. We photograph mostly women in the products in hopes of inspiring people to rethink gender stereotypes and explore all clothing no matter the gender of the model wearing it. I really want men to steal their girlfriends TR pants and buy products from a female model wearing it.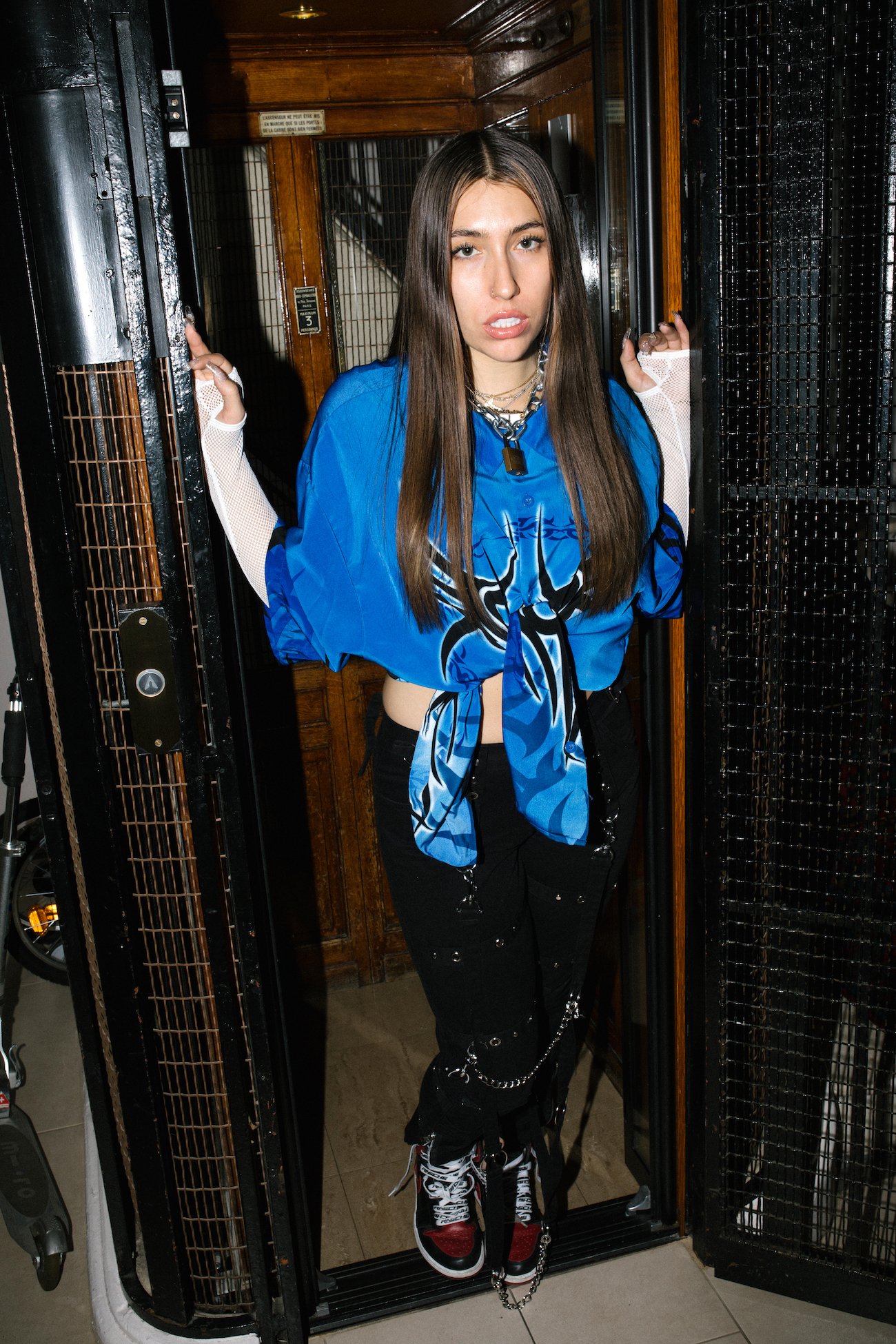 What are some of your biggest inspirations when it comes to all of your creative outputs?
I am inspired by so much, and it is always changing; menswear, music, club scene, history, women, equality, travel, the West Coast, Los Angeles, Paris, conversations. But there are a few consistent inspirations for me: duality, growing up in the early '00s and my mom.
Although, I think my biggest inspiration of all has been my mother. Watching her discover who she is, aside from a mother and wife, inspired me to find myself before finding love. It taught me that I can do whatever the fuck I want all by myself. She really made me who I am and taught me how to be a boss. Thanks, Mom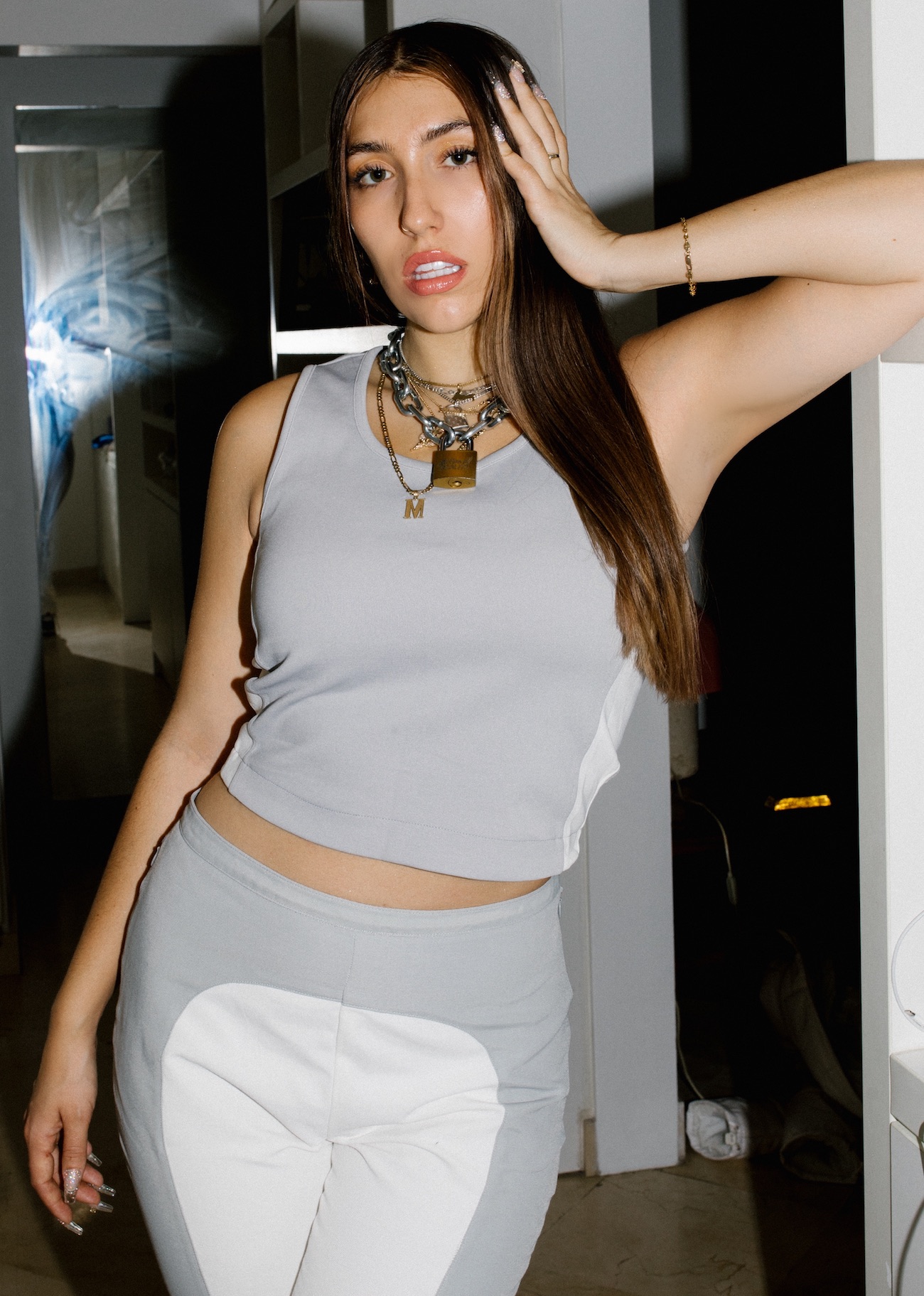 "Mad Bad Ting owns unisex brand Très Rasché. Soon to be 2 years old, TR has travelled the globe and is worn by some of the most iconic artists. In the documentary, we follow Mad and her collaborators as she prepares her first presentation and pop up in London. Très Rasché is excited to announce their next London pop up June 6th-9th, 2019."
Check out the documentary in full below: