Psychedelic vibes.
From the Autumn/Winter 2019 collection of his eponymous label, Dries Van Noten first debuted these trippy tie-dye pants during their Paris Fashion Week show.
The trippy and psychedelic tie-dye denim pants feature a straight-leg cut and five-pockets. Packed with colours, the tie-dye patterns features peach, teal, red, yellow hues, offset by contrasting cream-coloured turn-ups, and a brown leather patch on the rear of the jeans. The jeans are detailed with bulky silver buttons, a multi coloured denim trim and a number of belt loops.
Available now, you can pick up a pair of Dries Van Noten Tie-Dye jeans here. Let us know if these are a PAUSE or Skip below:
SHOP.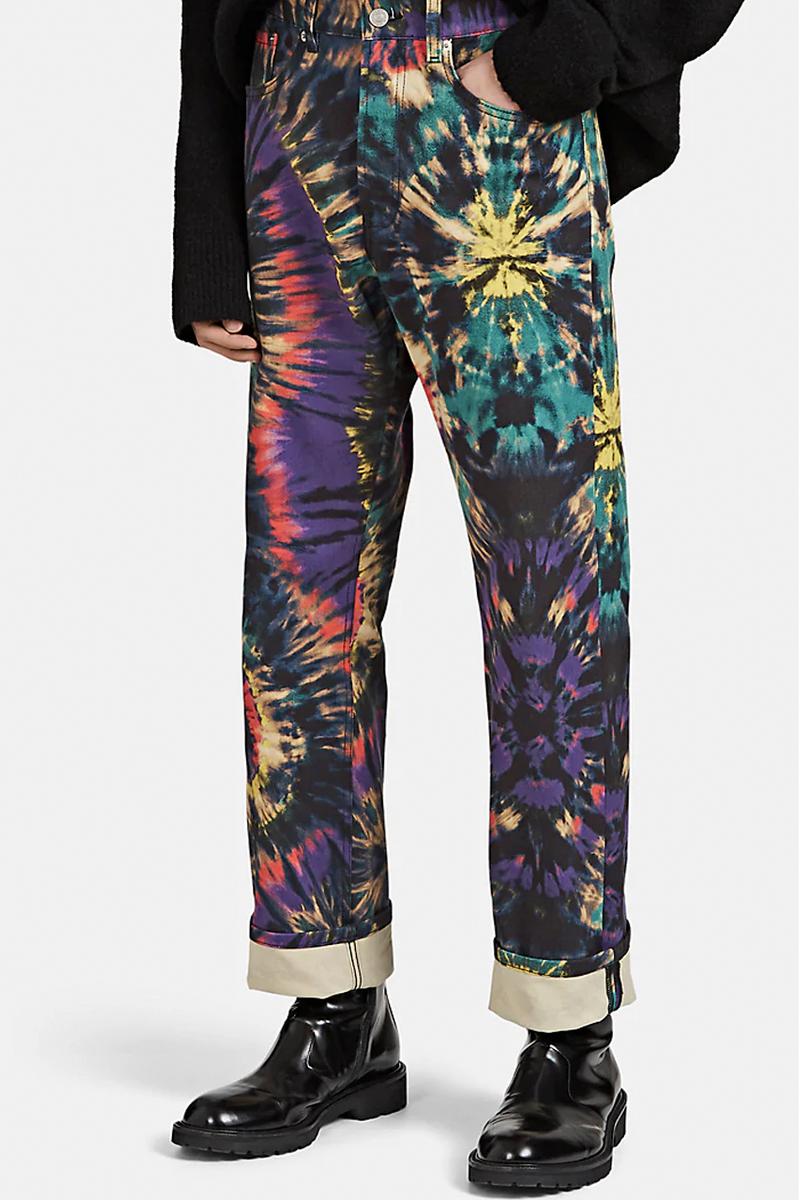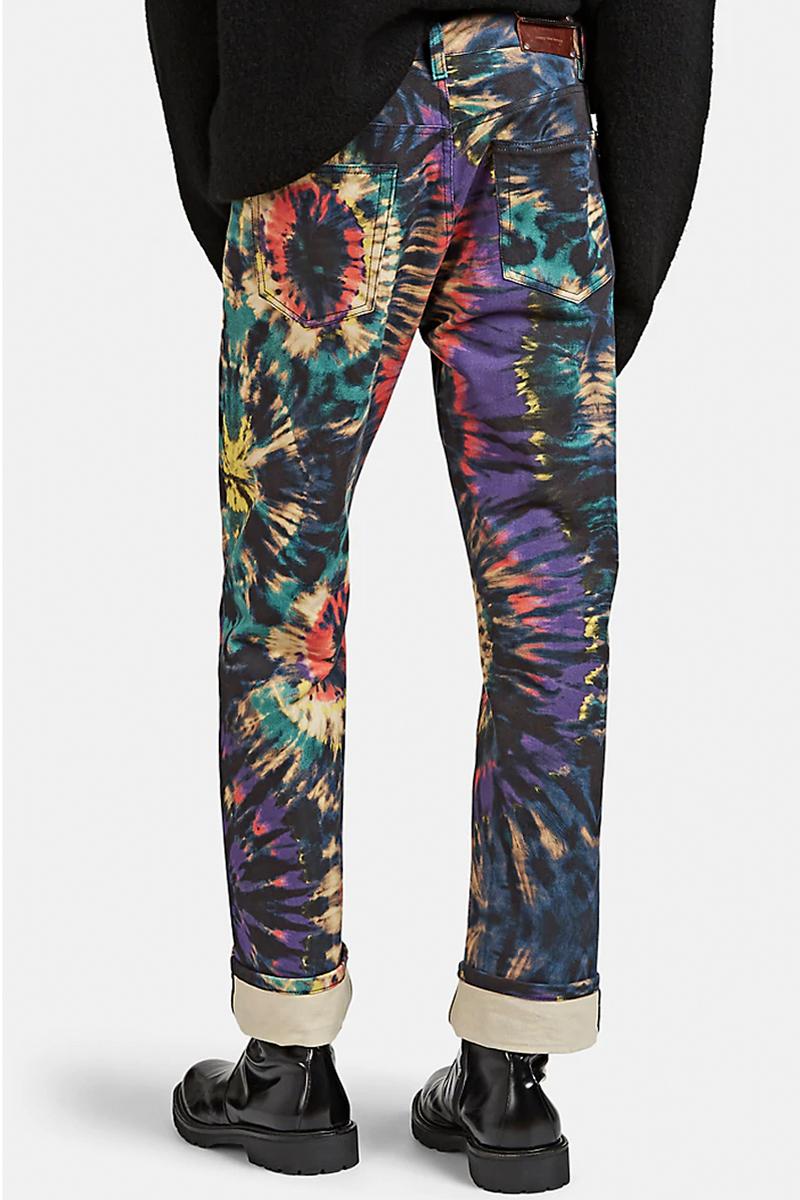 PHOTO CREDIT: DRIES VAN NOTEN