Can cool sunglasses really change the world? Maybe, maybe not. But what they can do is disrupt what was pretty much was a stagnant market. For years, the world of shades was badly divided between cheap, low-quality shades and overpriced designer specs.
The cheap ones never seemed to last long and also looked cheap. The fancier ones had the name and price tag to with them but were also surprisingly easy to break or lose – making this loss even more painful.
But then Hawkers came along, with the simple but effective concept of attractive, well-designed frames and interchangeable lenses at an affordable price point.
The venture – plus some early celebrity support and endorsements — soon caught the attention of entrepreneur and investor Alejandro Betancourt. Although he initially was asked to help with external funding in 2016, he soon became attached to the idea of quality sunglasses for the average person and began providing strategic guidance as well as financial support.
This helped move Hawkers to the next level, and improvements included increasing social media presence through targeted advertising; creating a legion of ambassadors across college campuses around the world; increasing endorsements, creating major sponsorships, and improving connections with style influencers.
In just a few years, Hawkers has become the go-to brand for all ages, interests, styles, and economic groups.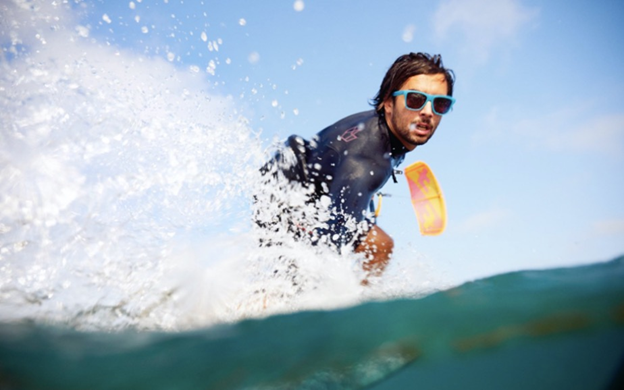 Today, this innovation continues with the release of H20, a line of eco-friendly sunglasses created from a combination of sustainable materials and discarded plastic salvaged from the world's seas. A 'capsule' of six H20 models of different colors and styles can be found for a limited time in a special 100% sustainable package.
Company officials call H20 "a first step" in its global commitment to help improve the planet. It's the first step of many, since Hawkers believe it has an important role to play and intends to use the same talent and drive that revolutionized the sunglass world to think and act in bigger, better ways.
As a market leader, Betancourt and other company officials believe they have a responsibility to not just sell more sunglasses but do more for the greater good. This means leading by example and trying to be as sustainable as possible.
At the same time, the company also calls its H20 commitment "a second chance" and an ideal way to allow the retrieved plastic litter, such as plastic bottles, to serve a better use. Rather than clogging waterways, affecting water quality and threatening marine plant and animal life, this microplastic debris can now be turned into stylish sunglasses and a positive experience for wearers who also want to do their part.
The H20 campaign encourages viewers and supporters to believe in second chances, an approach that can be taken literally to show how plastic bottles were transformed into something positive. Or it can also be taken figuratively to show the path toward greater sustainability.
The limited-edition H20 line is even biodegradable, and Hawkers encourages you to recycle them when you're done so they'll continue their journey into the waste stream and eventually be broken down into energy.
Although Hawkers hasn't given a lot of info about future plans and future brands, it's natural to expect even more innovation in 2021 and beyond. Fans of the sunglasses will have common ground with fans of helping the environment and those wanting to take action against climate change.
Always being willing to innovate and look to the future has been part of the leadership style of Alejandro Betancourt.
Prior to joining Hawkers, he brought a background in economics and business to a variety of companies around the world. He was the co-founder of an energy firm that focused on engineering, procurement and the building of thermonuclear power plants. His efforts led to the construction of 11 plants country-wide, which provided power to more than 70,000 families.
After this successful venture, Betancourt joined the asset management company O'Hara Administration, which invested in various global projects such as an Internet company, a bank and a petroleum company.
Although it would be easy enough to only focus on the money, Betancourt has always felt it was more important to use one's success to help others. He's been an active participant in World Beach Rescue Day and was a founder of the Green Program, which encourages reforestation efforts and energy efficiency projects.
He's also an advocate of the value of collaboration and creating connections, which was part of the appeal of getting involved with Hawkers.
For instance, the sunglasses were selling well initially, but he and others looked for ways to develop partnerships with other innovators and designers in the style world. The wide color palette of Hawkers and the classic look could match perfectly with just about ensemble, so soon fashion fans began to notice them showing up in various shoots, leading others to seek them out.
Certainly, he and the company have taken some risks going up against the pricy designer brands, especially by focusing primarily on online sales channels. But based on the interest shown at all levels, Hawkers are here to stay. And if H20 is truly the first step, expect even more excitement for world-changing sunglasses.