Introducing 0207 Def Jam UK.
What was once an independent label inspired by New York City's vivacious street culture and hip-hop scene, is now home to some of the biggest artists in the world.
Last week, saw the announcement of Universal Music Group's newly launched 0207 Def Jam record label. And with that, came the first signee to the UK Imprint helmed by brothers Alec and Alex Boateng – British rapper Stormzy.
Co-president to the brand-new music segment, Alec Boateng, had formerly worked alongside Warner Music for seven years, most recently obtaining the role of Co-head of A&R for Atlantic Records UK whom which Stormzy was signed to until trading places.
Stormzy signed the deal with Atlantic Records for his Merky label back in 2018, however, the recent arrival of 0207 has announced that the rapper has indeed exited.
According to sources, Universal Music UK CEO David Joseph says: "Bringing the Boateng brothers together at 0207 Def Jam is an important moment in British culture. Alec and Alex have always done things their own way with success always quick to follow. They have already assembled an exceptionally talented top team with a clear vision for this exciting new chapter in the history of one of the world's most famous labels".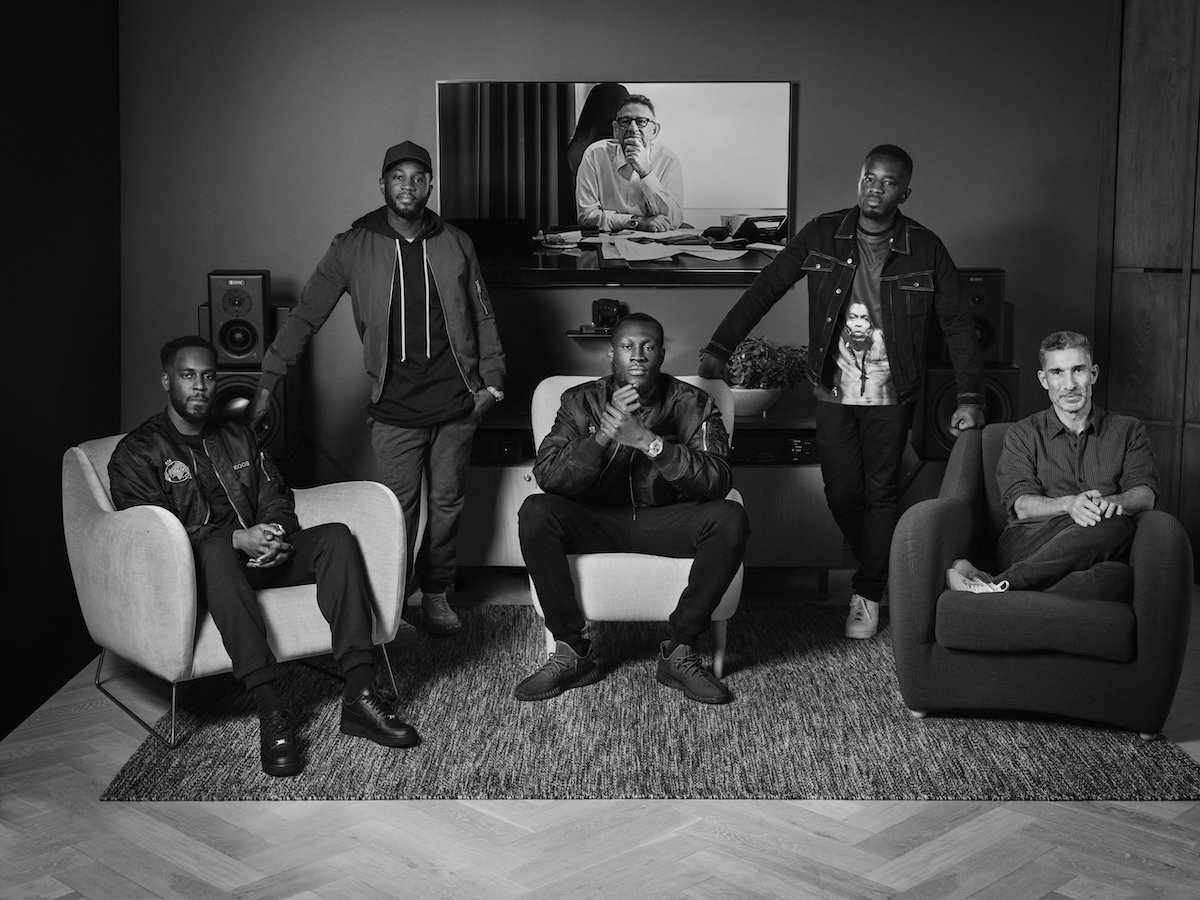 Stormzy pictured in October with Def Jam 0207 Team. (PHOTO CREDIT: Misan Harriman)