Monday 8th May 1989, Oxfordshire, England, a father cradles his new-born son, and looking outside the hospital window, spots a number plate on a Ford ending in WEG. This was how William Edward Graydon, now known as 220 Kid to us all, came to get his name. As we speak on the phone, Will is at Heathrow Airport, off to Dubai. "I have no idea about anything else. I just got a text message this morning saying your car will be arriving in half an hour." It should come as no surprise- he has been racking up the mileage since March 2020, be it on our airwaves.
To say his single with Gracey- Don't Need Love (Swipe Left, Swipe Right) was the hit of 2020 would be an understatement. Released in the second week of lockdown, it is a deep, anthemic, modern-love-story…melodically infectious! His next single, a collaboration with that other Pop heartthrob JC Stewart, Too Many Nights, was another immediate hit and saw them both see the year out with a Christmas Eve performance on Blue Peter.
220 Kid is visiting the UAE for the first time and hilariously remarks, "I didn't know what to take so I've packed a white velour tracksuit. I don't know if it will be weather appropriate though and I might be sunburnt!" Having seen enough of his model-like features and porcelain complexion, the humour is not lost!
In this interview, we naturally speak about musical influences and his plans for 2021. 220 Kid also shares stories of overcoming adversity, giving, and honesty. There is also a BAME student currently at Exeter University studying for her degree in History, on a scholarship funded by 220 Kid- an idea he was spurred on to do following the Black Lives Matter protests this year. I also got off our call and immediately had to learn more about Floella Benjamin. All in all, 220 Kid really is one hell of a cool kid!
Photographer: Anna Martensson // @annamartensson_photo
Interview by: Sonia Akther // @__sosonia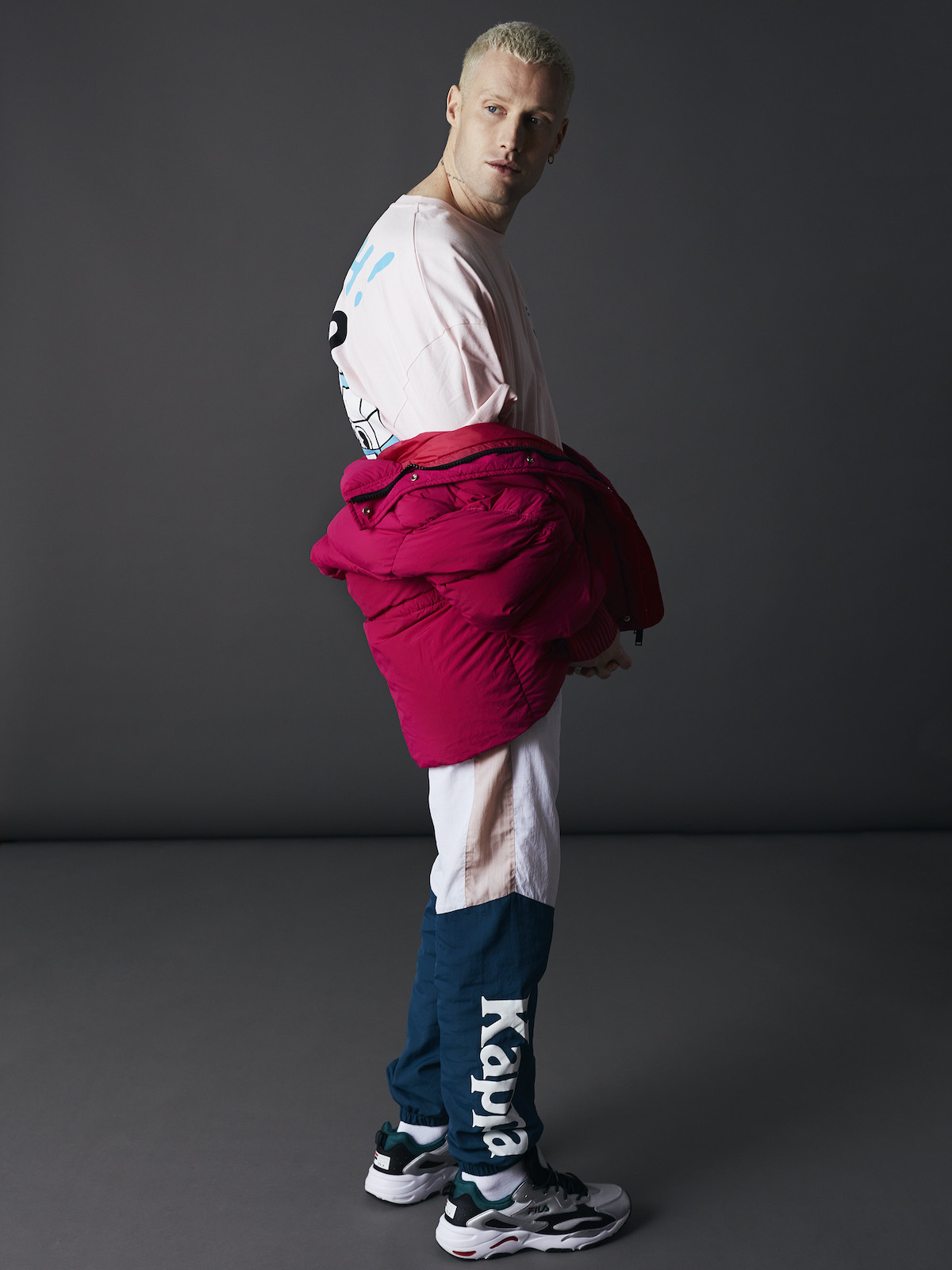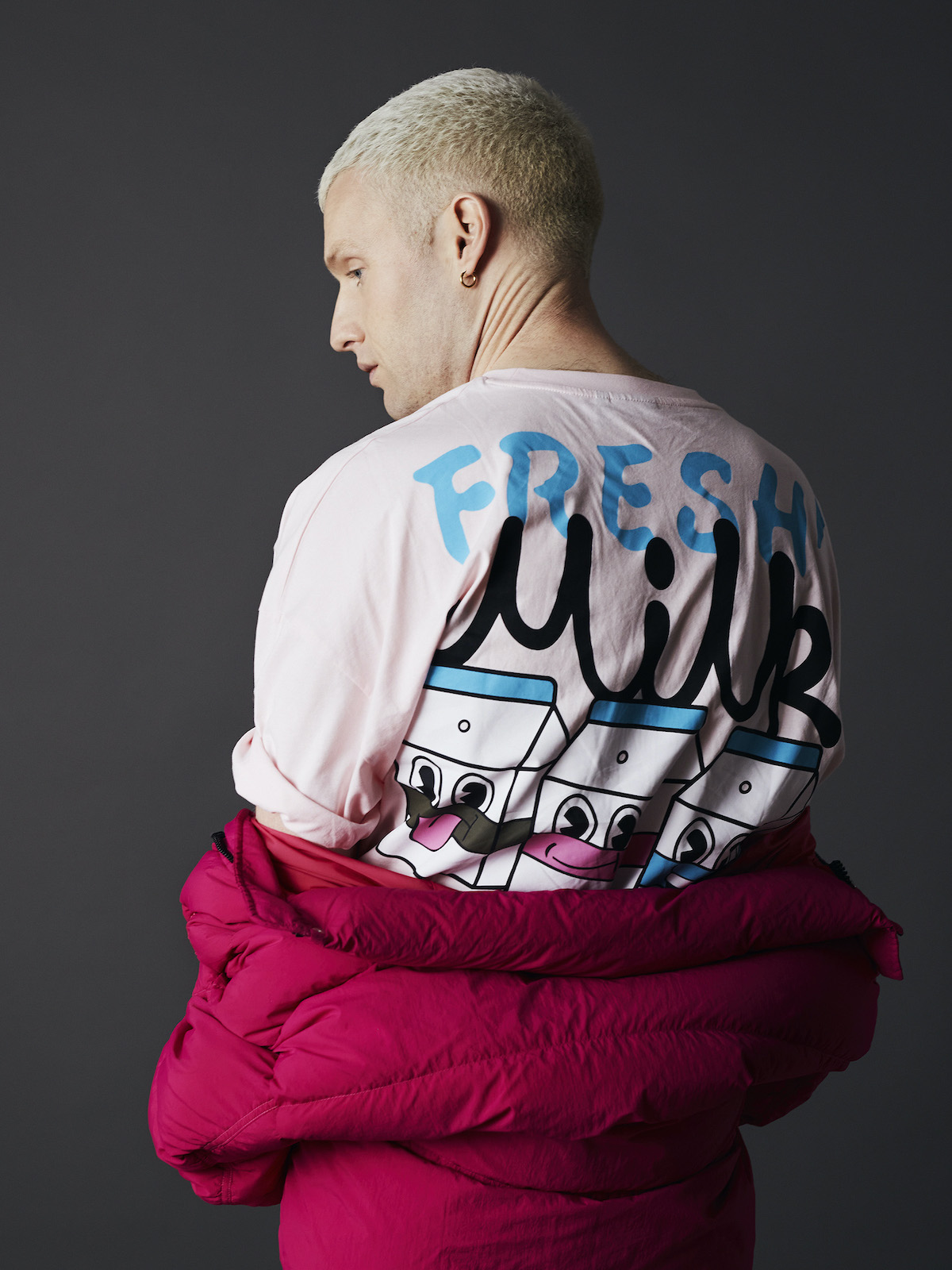 Hey! Not that you really need one, but could you introduce yourself for PAUSE?
I'm 220 Kid, I'm a musician from London, I grew up in the countryside in Oxfordshire and I now live in Highbury. I moved here 3 years ago for work and I haven't left.
How did you get into music?
I've been around music all my life. My dad was in Music Management. I went off to University and studied Biology for my Degree and Sustainability for my Masters, but I always wanted to make music. Tt was something I had a feeling to do, but I didn't know how or where to start. And then two people close to me passed away in the same month and I decided I have to try and find a way to do it, because it's what I really want to do and it's actually selfish not to try to fulfil your potential or live your dream. So I just started, and 7 years later I'm doing alright.
What music did you grow up listening to?
My first record player was a vinyl – I was given a lot of Motown, Soul, Disco, all the classics from my parents, and that really influenced my song writing and style. Especially those Motown love songs which are always so beautiful. That had a big impact on how I want to tell my stories in music.
Me and my mum would also drive around listening to the Moulin Rouge soundtrack. She loves Musicals. I've never seen Phantom of the Opera but I know every lyric! My dad was into a wide range of music too, from Rock to Metal, to Pop. The influences he had was wide, he would always bring home random cd's from the record labels he'd be working with so I'd just put them on and check them out.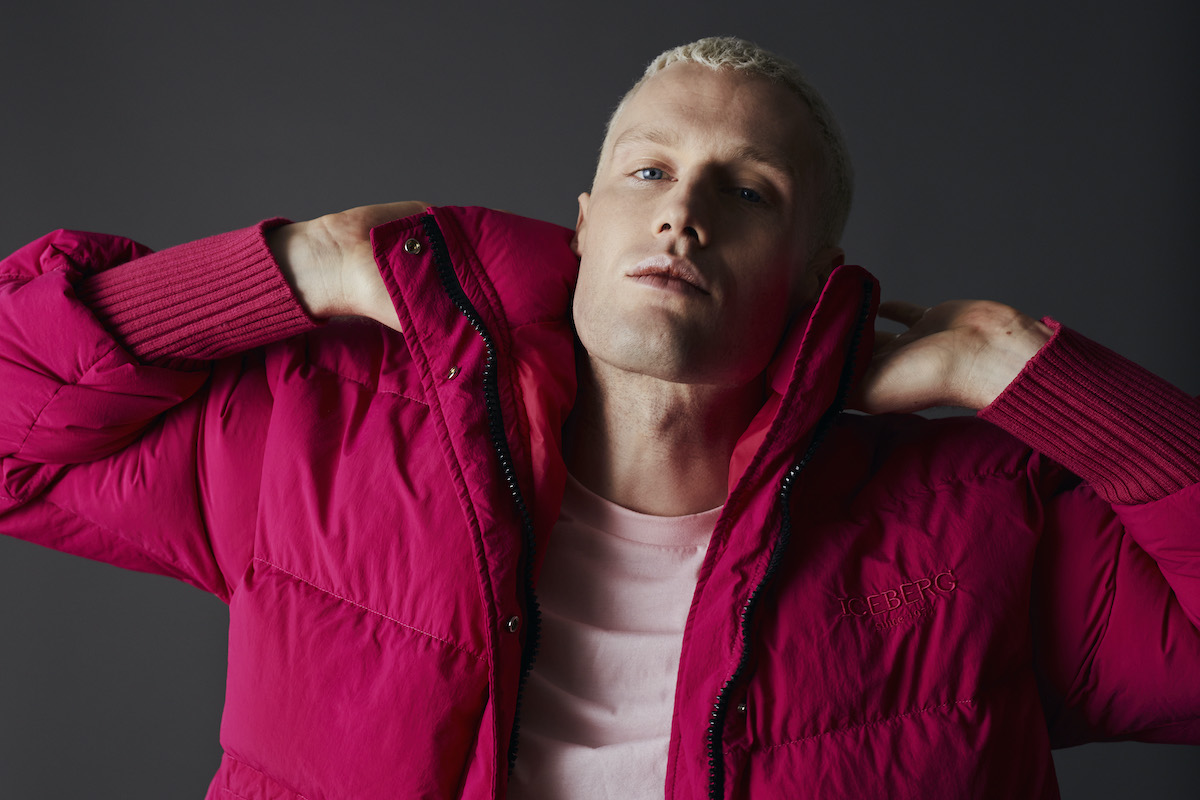 How are you finding life now, as an insider in this industry?
As my dad's friend put it, "He has chosen the most fucked up industry to dedicate his life to- why does he want to mess up his life like that?" [Laughs]
I've always loved being around music, it's exciting, it's unpredictable like I'm at the airport now and I love the constant challenge. When I was coming through and trying to get signed and stuff, you have to think outside the box, and that's what I love about music, you've got to have your wits about you. You are always hustling, and living that life inspires a lot of what you write so it feeds back to it.
I made a decision last year that when I do interviews, I want to be very honest and frank about how I live my life and my lifestyle and be honest about how that affects me, and how my lifestyle changes.
How has your year been? How did you get through lockdown?
I had my first hit record in March, the first week we went into lockdown. I told a friend the other day how "Very little really changed except my bed sheets are a bit nicer now" because I've been in my bedroom the whole time. But the first lockdown was great, well not great but I had so much work to do because of how the record was doing. So, I was up all night with my team in America who were sending stuff through at 1 am and I'd be producing it- that kept me sane. I've got a whiteboard in my bathroom so when I shower I can read it and see what I need to work on. We wrote like 8-10 singles in lockdown which are all coming out. It has been pretty productive.
I feel like a broken record, but I am finding so much joy in how art has thrived in this time… Yeah, definitely! It just took the pressure off having to go into the studio every day. I just sat by myself and made what I wanted to make, with no one in my ear telling me what to do. I have a single coming out that I made with Becky Hill which we made during lockdown. I think I was lying on my floor in my bedroom when I wrote that, sent it to her and it came back complete, and that was in the first couple of weeks of lockdown.
What did you watch during lockdown?
I watched a lot of documentaries! I watched a lot of WW2 documentaries actually, which was a bit weird. I train a lot, so were lots of classes on Zoom. I have a spin bike so that also helped keep me sane. I also started experimenting with different genres of music too. I'm working on a little more Underground and House Music and also doing additional productions for artists who aren't in my genre. All of that pushed me creatively to step out of my lane- remixing Little Mix on one side to some darker House Music, and that again was really pushing my imagination.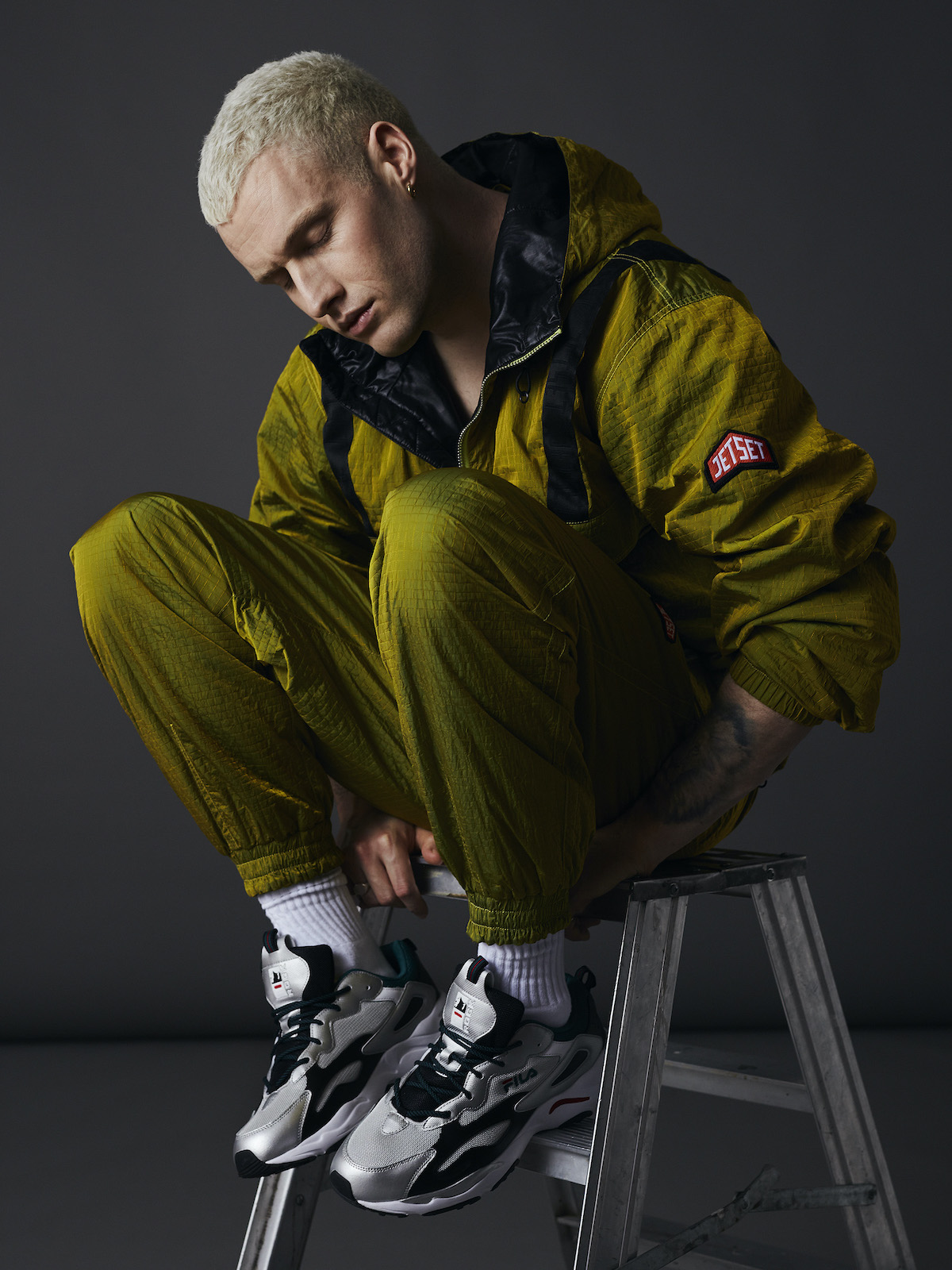 What inspired your stage name?
I ran 220 miles for charity. I did it for the Royal Marsden Cancer Hospital, a Children's Hospice on the Isle of Man and a Soldiers charity. I split the money across all 3.
Why did you decide to keep the name?
I had a different name, Willy the Kid, like the cowboy, but someone else had it. And then I got to thinking… when I ran the 220 miles, I didn't really train that much, so going through that really was a journey in itself. The number 220 took on a new meaning. It became a number of strength – it now means I can achieve anything. I started music at 25 which feels late to be arriving at the party, so I am trying to defy the odds a little bit. 220 signifies a lot to me now.
It seems to be working! Your songs have kept us all dancing and sane, all through 2020. And I love the story behind your name and the charity work connected to it!
I decided when I started this journey that whatever distance I can take it, I want to reinvest back, and whatever position I have, to do try and do some good with that. When I do charity events, as I got bigger, it got easier to raise more money and raise more awareness. And as I got further in my career, I have been able to reinvest back into the places that have helped me.
I set up a scholarship at Exeter University this year which is where I went. It's for a BAME student who is there studying History at the moment. I was talking to friends as the Black Lives Matter protests were happening and one great piece of advice I was given "Don't just say something but to do something."
I've always wanted to set up a scholarship, so I just rang up my university and asked "How much is this going to cost? How can we structure it so it's affordable that I can do it with my resources?" and we started it. And the first student is there now. For next year, we plan on expanding the scholarship to take on students with disabilities as well.
Dude, that's really, really awesome!
Thank you! The thing is, I was really rubbish at university…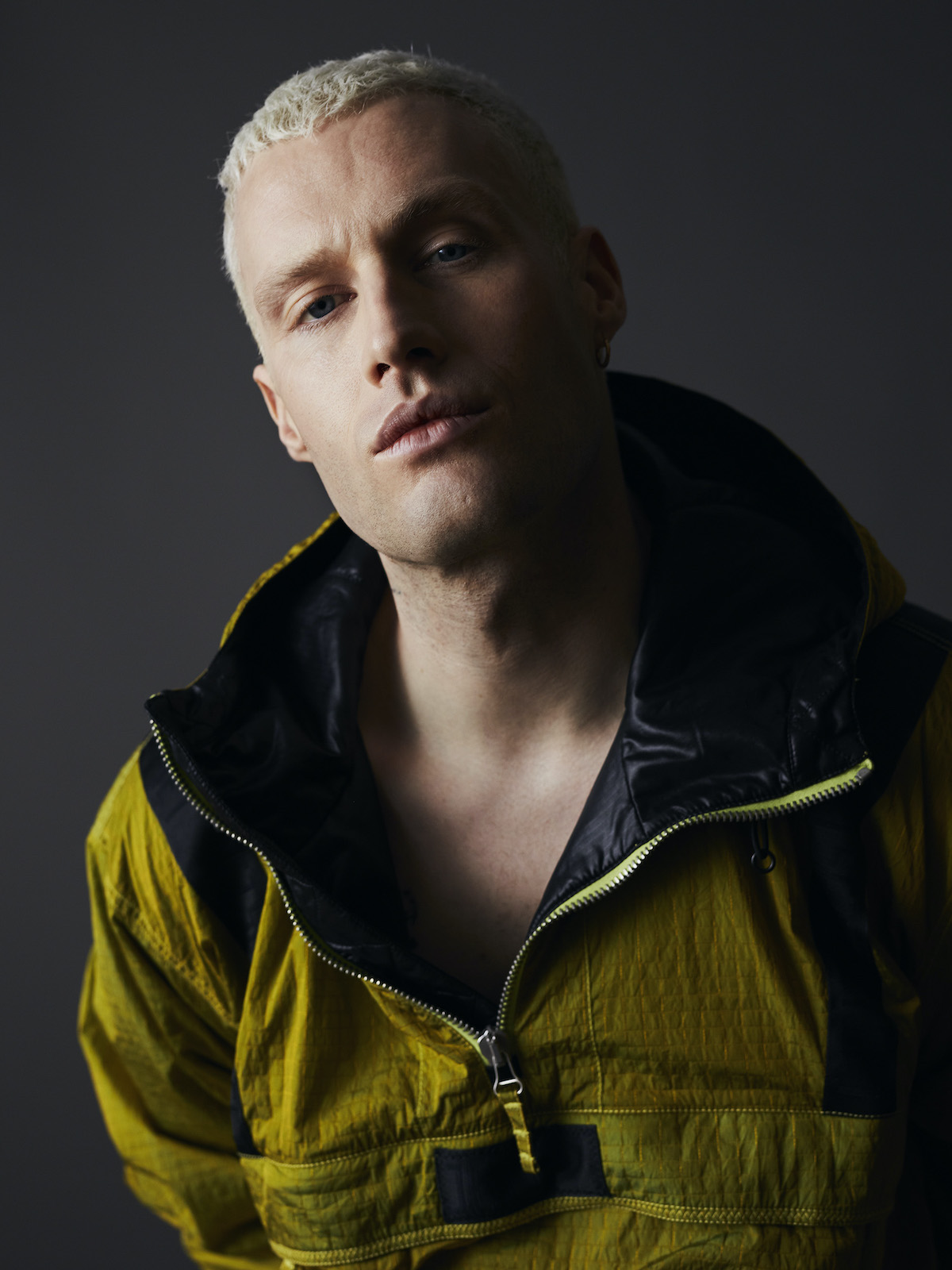 Oh, I doubt that! You managed to get that MA in Sustainability and it really shows. I love the cycle of this story and how it is at Exeter University where you studied yourself…
Thank you! Well, maybe like many of us, I don't think I made the most of it all and there were so many amazing opportunities at University! The thing with Exeter is that they find people at 14 who may not go to university, or be able to afford to go to university, and they mentor them, and then someone like me can come in and help fund it. It's these kinds of opportunities that can change the whole course of someone's life or their family's life. I knew that was a duty I really needed to do.
You use the word 'duty' which is so beautiful. I really love your simple but powerful model for giving. Why do you think we should give?
In the simplest sense of it all, for me, I was given many opportunities as I was coming through music, but also in my life. Someone paid for me to go to a private school and get my education. I think you just pass it on. So many people have helped me through my life so I feel like I should pass that on as well. When I graduated, Floella Benjamin was at the ceremony and she said these powerful words, "Go out there and change the world" – and I feel like you really can go out there and change the world, even one tiny little bit impacts another person's life, and the knock-on effects can be massive. That motivates me to do it. A lot of small changes add up and if we can all take one small step; we really can travel thousands of miles.
I watched some of your Instagram stories before our interview and really enjoyed your humour and your positive messages of dealing with adversity…
I want to be honest and talk about my mental health. It took me a long time to be pushed to get the help that I thought, we really need to try and break that down. So, if someone who needs help can see that I'm doing alright, I think it makes it a lot easier for them to take the step. It is a constant journey. Today you might not feel great, but tomorrow is another day and with that is another chance to feel better. The key is to implement small changes. There was a time I wasn't implementing anything, and I was just hoping I'd feel better. I had to put the hard work in and now I am in a solid and calm place, instead of being destructive, and that story can be a role model for other people.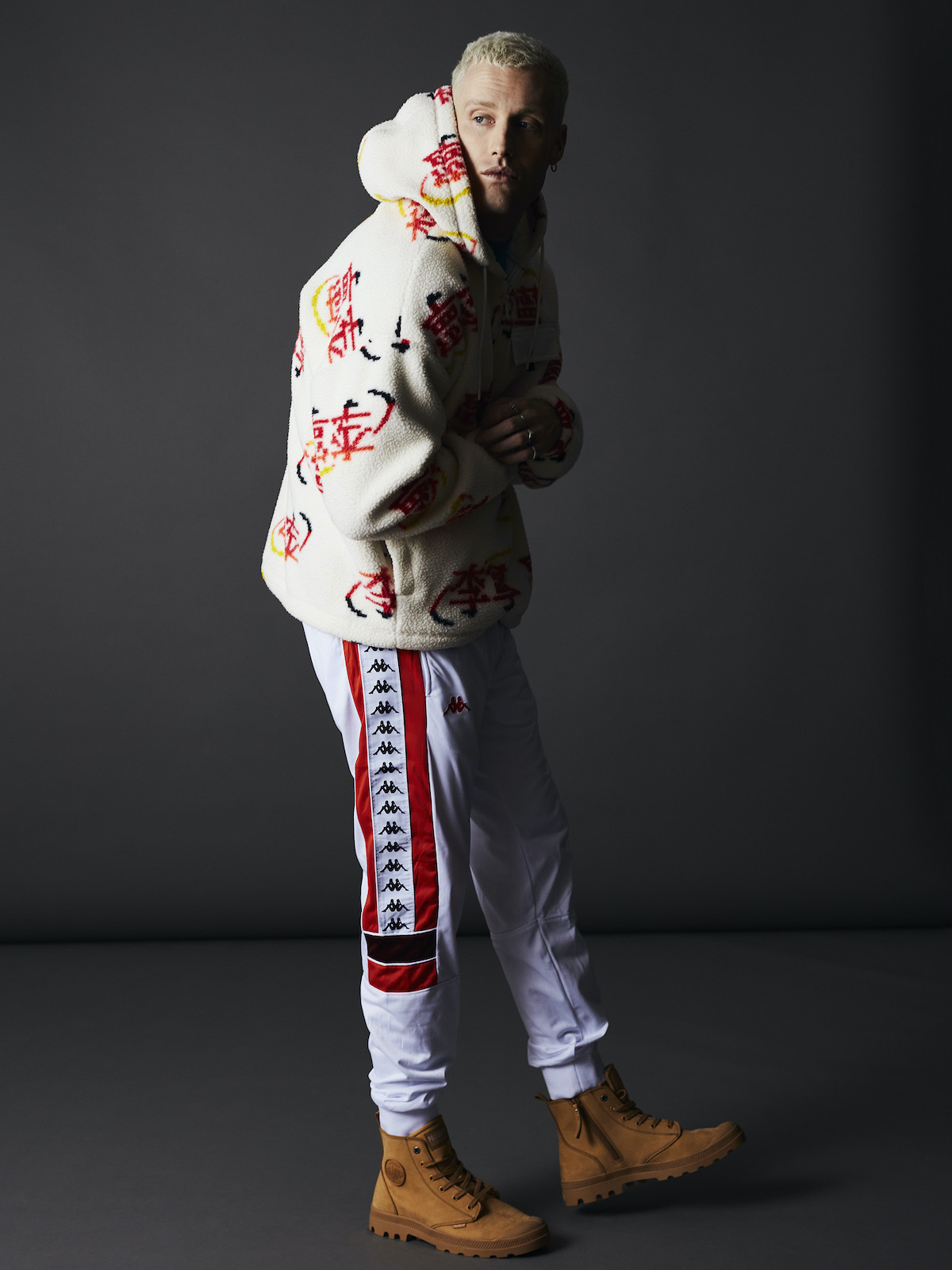 What are your hopes and wishes for 2021?
I would like to see everyone in the arts to be given opportunities and supported and have their lives brought back. Because there are so many peoples whose work was halted this year. No one really knows just how many people it really takes to put on a gig or a video, and all those people have really struggled this year.
And for myself personally, just to get more music out. I have a couple of collaborations and a couple of songs coming out in the first few months so I'm excited. I have finished my album. It's about a period of my life, it is like a baby I've been working on for years now so I am excited for you all to hear it.
I, like us all, am obsessed with your single Don't Need Love. Could you tell us a little about its journey?
It took almost two years to get that first song out and we almost gave up on it a few times. It was a real battle. That song is about perseverance and the story is about going back to that person that is right for you and who you really love. "I don't need love, I just need us"- there's that one person who will always be there no matter how much you try to move on.
Thank you so much for your time. It has been such a pleasure speaking with you! Any parting advice you'd like to leave for our readers in these interesting times?
Be kind to yourself. Know that the world is in a crazy place and you don't have to be productive. Everyone is on social media saying 'use this time' but you really don't have to, you just need to be kind to yourself and get through each day as it comes. Being present is another exercise I do where I just take three deep breaths and think of 3 things which I'm grateful for, and it brings you back to the room and back to your life. It puts things into perspective and that can take the pressure off instantly. That is something I do a lot and I've taught it to friends who really appreciate it. It really brings you back to the moment.