Bottega Getup.
Spotlighted in the label's recently released series of arrival shots to their Berghain show, Virgil Abloh serves up another notable look from a slew of familiar faces at Bottega Veneta's event held yesterday.
Donning a couple of the Italian label's pieces in the shape of a black jacket and a pair of trousers, Virgil completed his outfit with a football jersey, Louis Vuitton scarf, Off-White sunglasses, and a pair of Lanvin trainers.
Thoughts? Follow the link below to shop the Lavin trainers online.
SHOP LANVIN TRAINERS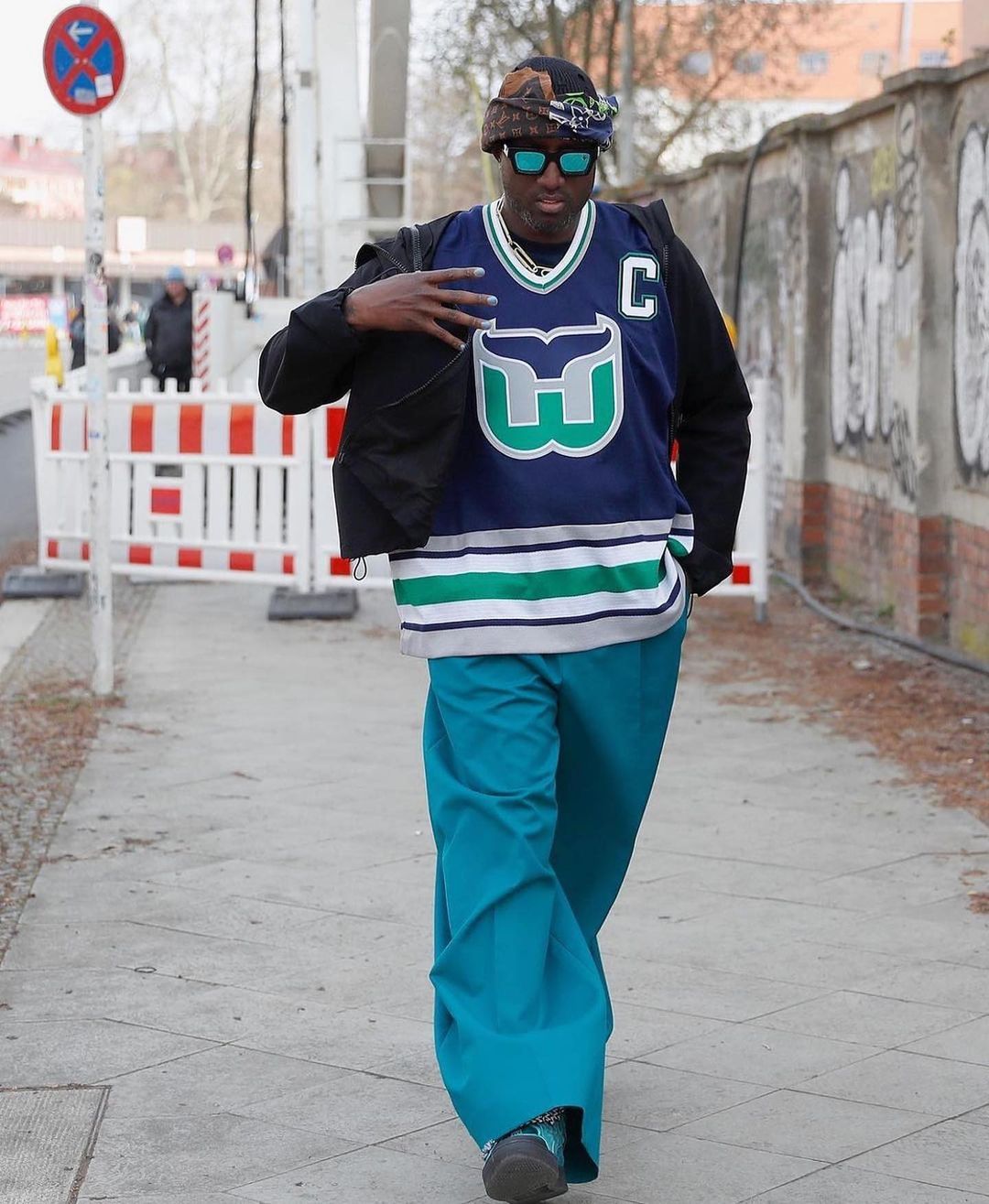 PHOTO CREDIT: @BottegaVeneta