Travis Turns 29.
Marking his birthday in, arguably, better circumstances than many will likely be able to this year – Travis Scott took to Instagram to share a shot at a very enviable beachside location donning a typically tonal outfit for your perusal.
Opting for his tried and tested approach of mixing similarly coloured and matching sets, the American artist appears in a printed t-shirt under an off white/grey vest up top with similarly hued cropped trousers and a pair of Nike Daybreak trainers in a black and gold colourway.
Thoughts? PAUSE or Skip? Follow the links below to shop the look.
SHOP SIMILAR NIKE TRAINERS
SHOP SIMILAR TACTICAL VEST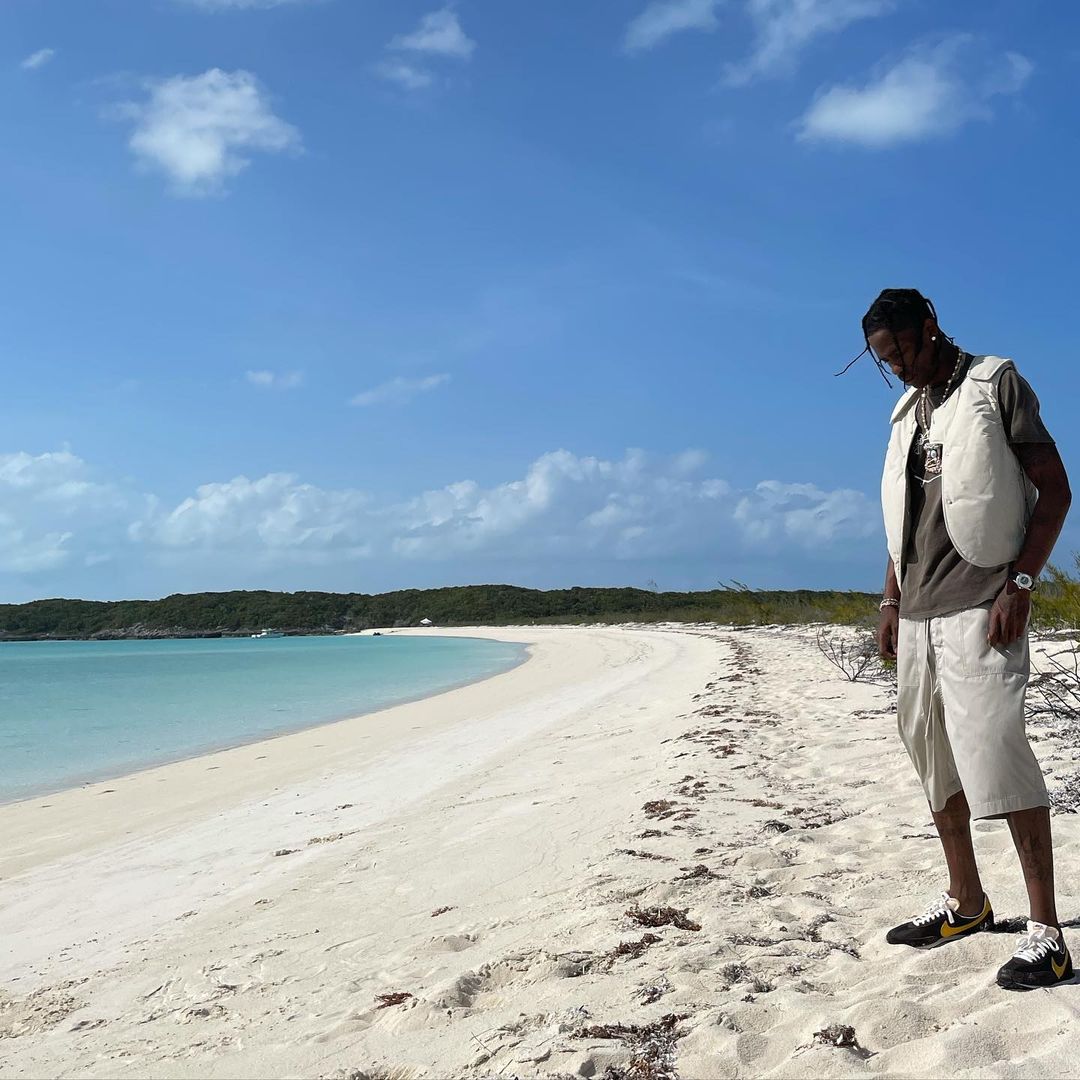 PHOTO CREDIT: @TravisScott