Tape-in hair extensions are, as the name sounds like, pre-taped and then taped/glued together on your hair. Typically a hairdresser would apply tape-ins for you because you need to align them with the roots, and they need to be used with a heated tool that heats the glue.
They are the safest method of hair extensions available as the weight of the panels is spread over a larger area which causes no damage to the client's hair. Not only that, they take the quickest time to apply, are reusable and the most natural-looking. Another benefit of tape hair extensions is they are some most comfortable extensions you can find.
We took a set of models and analyzed them in depth according to the demand, popularity especially considering the number of followers on the social networks hashtags.
If you are new to tape-in hair extensions or just unsure of how to properly wear them, do not worry. We have got you covered. Check out these top 4 ways to wear tape-in hair extensions below that break down the topic.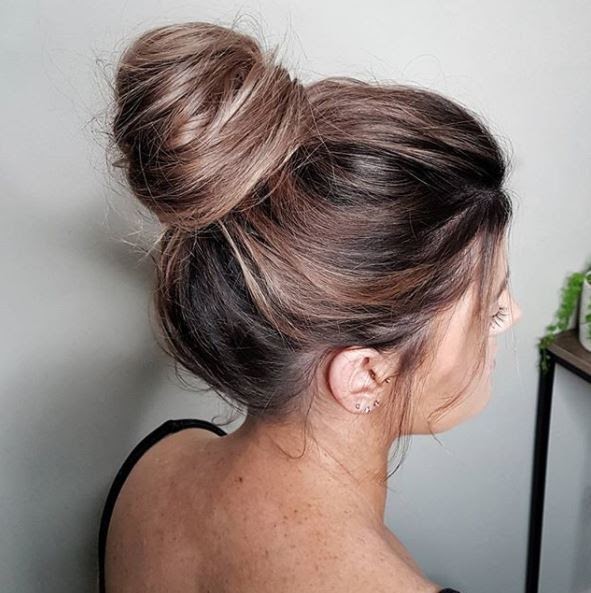 PHOTO CREDIT: @morganhairco

This one is possibly the most versatile of up-dos. The messy bun or top knot can be worn daily as well as during the evening if you are going for an effortless, relaxed look. This type of style can be frightening to extension wearers, who fear that the ties will be exposed when the hair is pulled back, but that does not have to be true.
It is crucial to go to a reputable hair extension stylist, to ensure that tape-in extensions are adhered to strategically, to ensure that this hairstyle is still totally manageable.
While these aren't specifically regarding tape-in extensions, we highly recommend you follow tips available on YouTube or this easy guide. Something like hiding the bonds and sectioning your hair correctly to create this hairstyle the perfect one.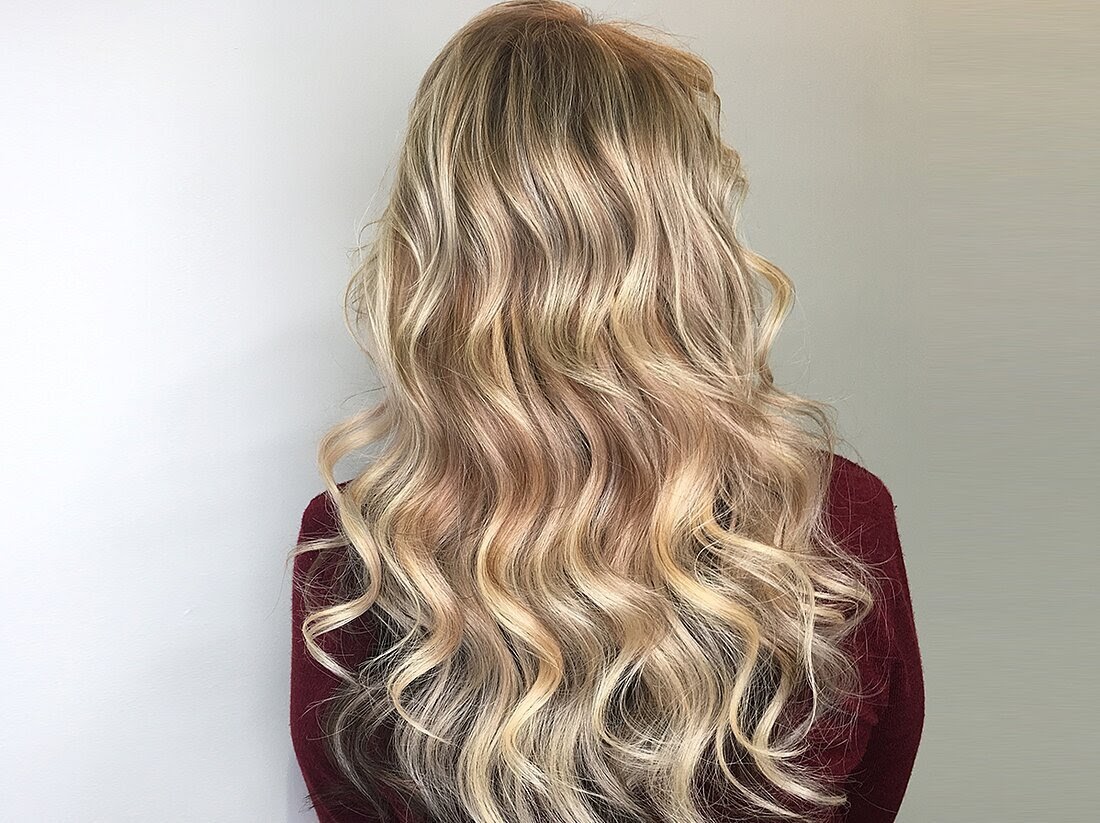 PHOTO CREDIT: https://www.southernliving.com/fashion-beauty/beauty-makeup/oribe-cote-d-azur-perfume
Beachy waves are a go-to celebrity hairstyle for good reason: They look great on virtually everyone. Who does not love the waves at the beach? There is no occasion we can not think of where a relaxed wave would not be appropriate; weddings, going out, work, college – anything goes. So, think of it in your head!
A key feature of beachy waves is that they begin about halfway down your hair, around ear level. Like pulling hair into a ponytail and curling just the tied section with a curling wand. This makes it easier to keep track of which pieces you've curled (versus those you have not) when your strands are gathered in one place. Take a look at this article for more ideas.
Beachy wave with tape-in hair extension is probably one of the easiest hairstyles to achieve, but it is quite an art to get the perfect wave. As the saying goes, the sky is the limit. Use your imagination to make a masterpiece. We are sure you will do something gorgeous!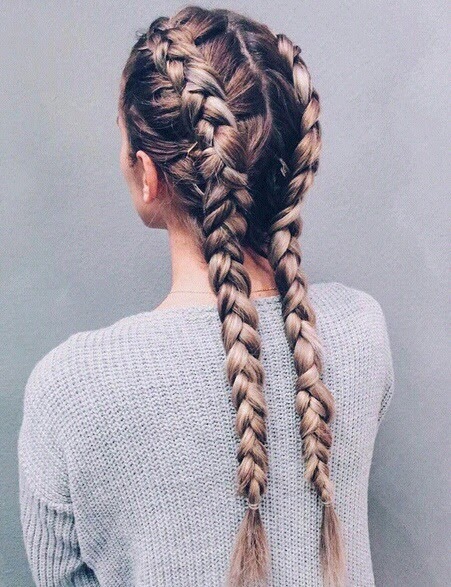 PHOTO CREDIT: https://favim.com/image/4130830/
Women have worn plaits for thousands of years all over the world. The style is one of the most versatile, running from incredibly intricate patterns to simple braids. Plaits are also perfect for almost every occasion. Whether you're in the office, at school, in the gym, or even at a wedding; there's a braided hairstyle that's ideal for you. Even better, depending on your hair type, plaits can protect your strands from damage and help you grow your mane longer.
Whether you're into fishtails, classic French plaits, or dutch braids, we love a plait and how amazingly adaptable they are. They're being used more and more in wedding hair styling, and are also great for creating an effortlessly stylish everyday look. Braids are a fab way to show off those luscious locks and beautiful tape-in hair extensions in a natural and chic way. The try is quick, easy to do, and ideal if you're wanting to create an intricate hairstyle in a fraction of the time.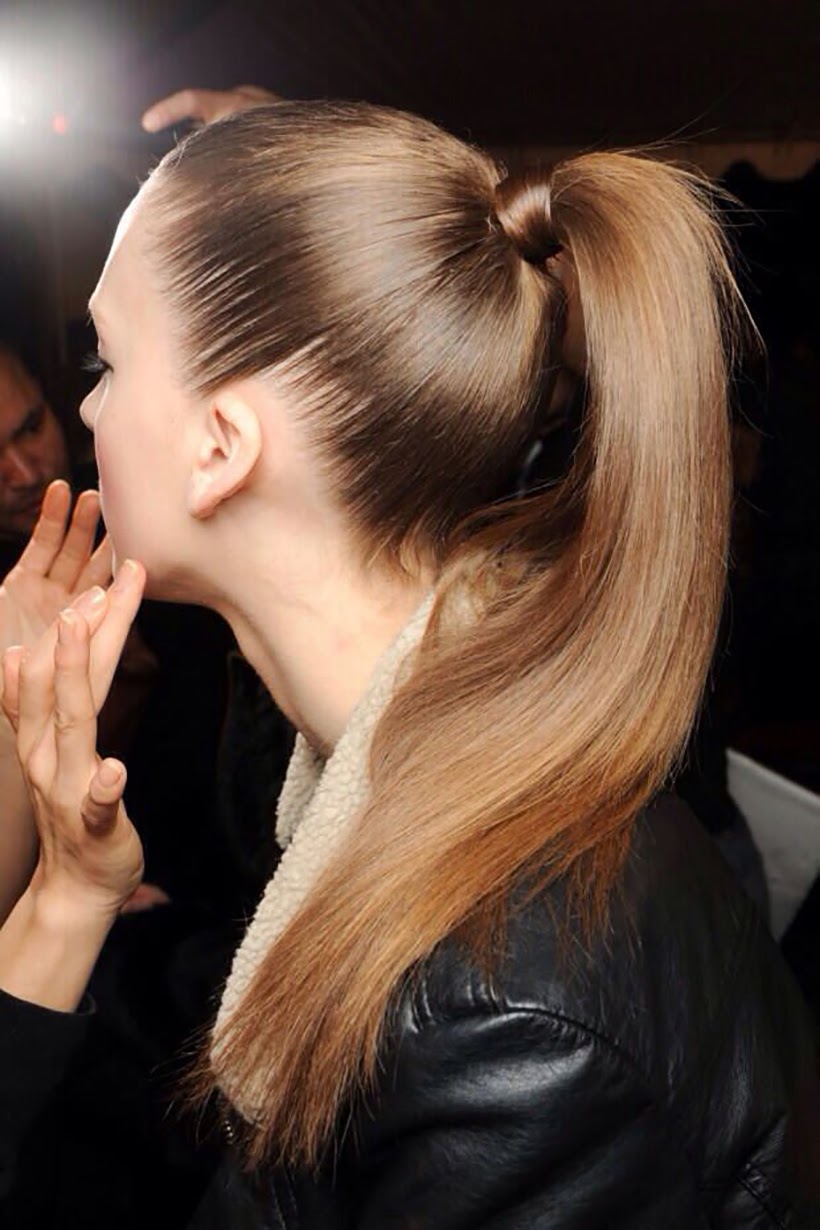 PHOTO CREDIT: https://camillestyles.com/style/how-to-do-a-runway-perfect-slicked-back-ponytail/
We love this sleek style for a sultry night out look – it'll keep your hair away from your face, while simultaneously showing off your lovely long silky strands. With the use of bobby pins, hair extension brushes, and hairspray, you can create a slicked-back pony that will leave your buddies with envy.
You might blend a slick pony hairstyle with the gym but this hairstyle doesn't just have to be worn on days when you're on the go running around from one errand to the next. Slick pony can be seriously chic and the perfect hairstyle for date nights, parties, and days spent in meetings. It's all about creating a smooth, sleek finish for a more professional and on-trend look. Just take a look at red carpet pics and you're sure to see plenty of celebrities sporting sleek ponytails.
The final word
This is it. If you're reading this line right here, we hope you've got inspired. With those four hairstyles, you'll look differently in tape-in hair extensions. You should go further, following some tutorials out there on YouTube and blogs for more tips.