An exclusively French affair.
Hennessy Very Special has partnered with pioneers in urban movement, Les Twins, for a very special project, indeed. Twin brothers Larry and Laurent Bourgeois, who began a career dancing on Parisian streets, to accompanying Mrs. Carter on her now-legendary Mrs. Carter Show World Tour, have created a multi-media project revolving around the tagline "Move Out Loud." There is live dance, music, fashion, and two limited edition bottles designed by the brothers.
Hennessy, easily recognised as the most referenced liquor in all hip-hop and RnB, was founded by two Irish migrants to France, in 1765. Now owned by the juggernaut that is LVMH, this collaboration feels like a hark back to the brand's roots in many ways, with this new crop in French talent making an ideal pairing. We at PAUSE Magazine got on Zoom to talk to Les Twins one rainy summers afternoon, (in both Paris and in London) to hear more.
Interview by: Sonia Akther // @__sosonia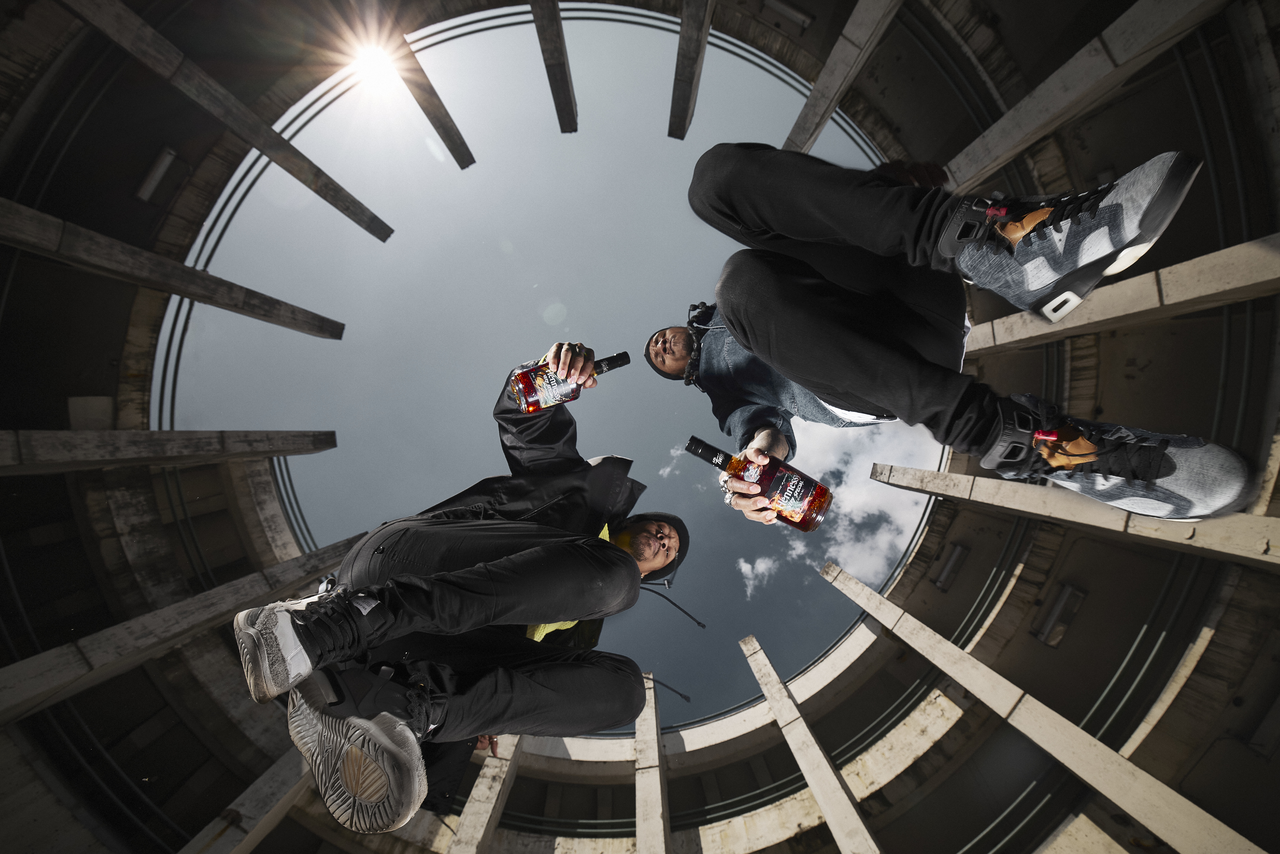 You are credited as pioneers in street-movement, how would you describe your style?
Laurent: Well, our style is Les Twins movement, I didn't make it like that, people made me like this. For so long, people were saying what we're doing is not hip-hop, because hip-hop has rules and a way to dance. We create our own way to dance, it's the Les Twins style and it matches with any kind of music. In every circle, from salsa, to house, to hip-hop, locking popping. We were doing us, and people were like, 'what style is that?', and from that we came to what we call Les Twins style. We love hip-hop music and we do listen to it more than anything else, but we love all kinds of music too, and that's because we have been flying all over the world. We respect all the traditions and religions, and we do martial arts at the same time as well.
And how did this Hennessy project come about?
Larry: It matches with our emotions. When we visited the Chateau de Bagnolet, which is basically a castle with the most amazing scenery, we were free to do whatever we want, and we just free-styled. When we played the music and started to dance, it was done in one shot.
Hennessy is mentioned countless times in songs, do you have a personal favourite?
Larry: My own song on Hennessy, it is called 'Mirror' and is coming soon.
You have performed with many of the greats, do you have a career highlight so far?
Laurent: I just want to be on stage with my brother. We have had a lot of collaborations and we've worked with many people, but right now, we just want to do us. I believe in the world right now, I believe in this new era, and I am so down to just show what we are about for real this year.
Larry: We put out some music yesterday, called 'Stranger', and the next one will be 'Mirror', the next one is called 'Hennessey', and the one after that is called 'Let's Dance'. We are super-excited about what we're working on—it's our music, our dance, our crew, and we don't want to change anything. Now for us, any other collaboration with an artist will feature music.
What does it mean to be French for you?
Laurent: "I am not being rude; I am being French" is a line we say often. Hahaha. It's because we are often asked, "Why are you being so rude?", and I'm like, "We are not rude, we are French." But there are also times I do have to say to people "I am not being French now, I am just being rude."
Larry: We feel so lucky to be French. In the world right now, I think the most important thing that matters is your health because you are not going to leave this world with your money. Life is about what you eat, what scenery surrounds you, and the stories you leave behind. So, what I care about right now is stories, and we would never have this beautiful story anywhere in the world except in France. To be collaborating on this project, with Hennessy being a French brand, I couldn't be anymore lucky than that. We feel very lucky, we feel very healthy.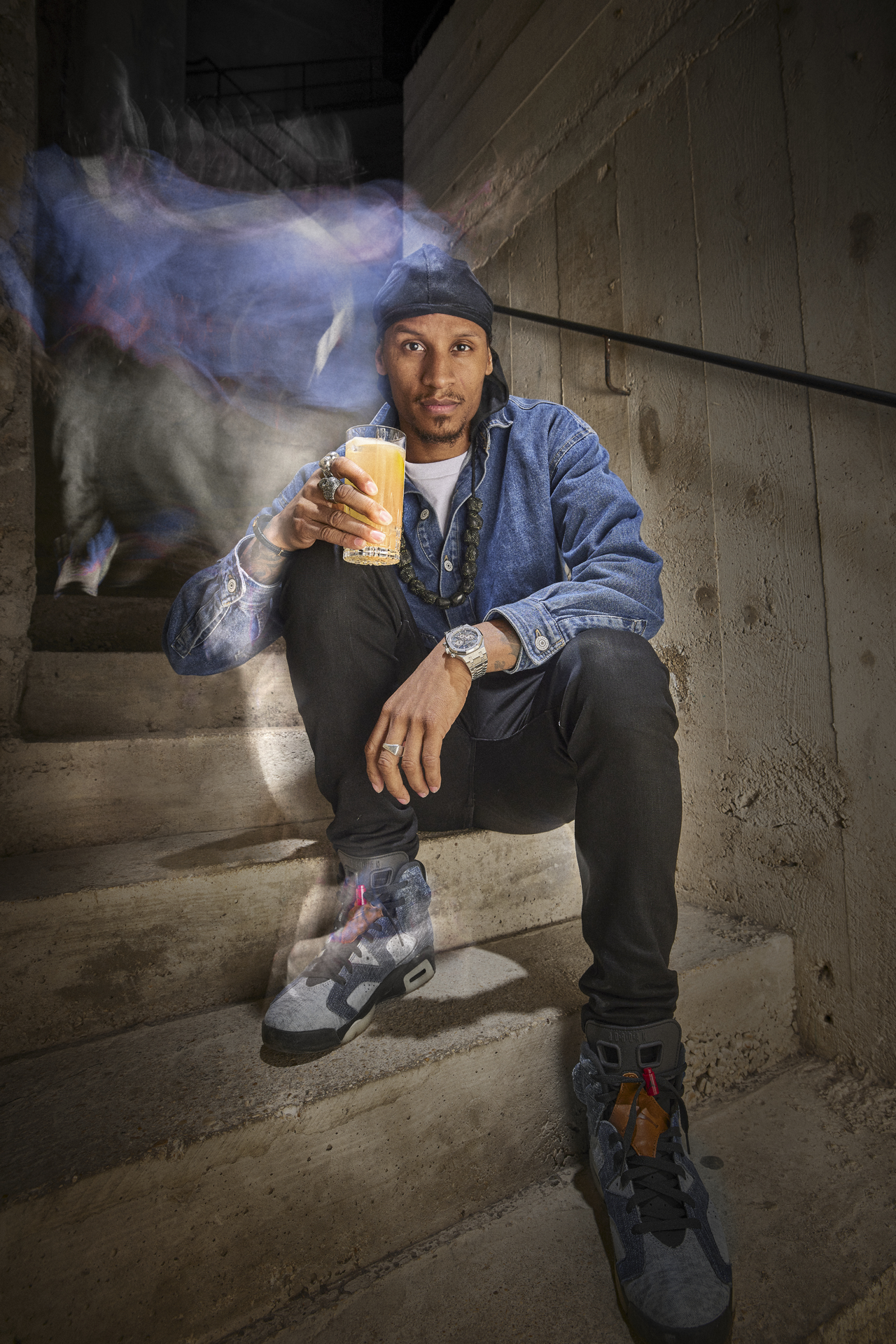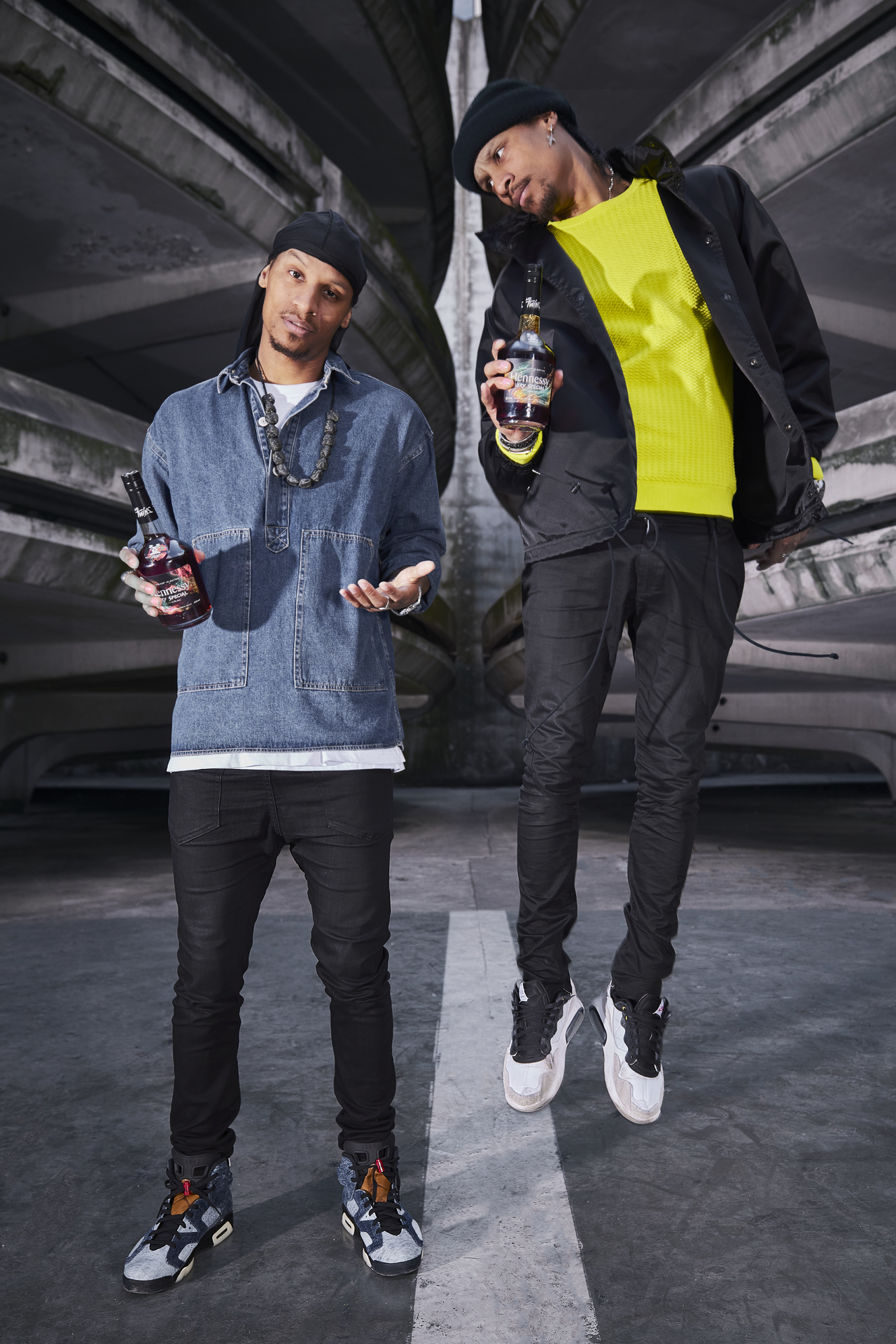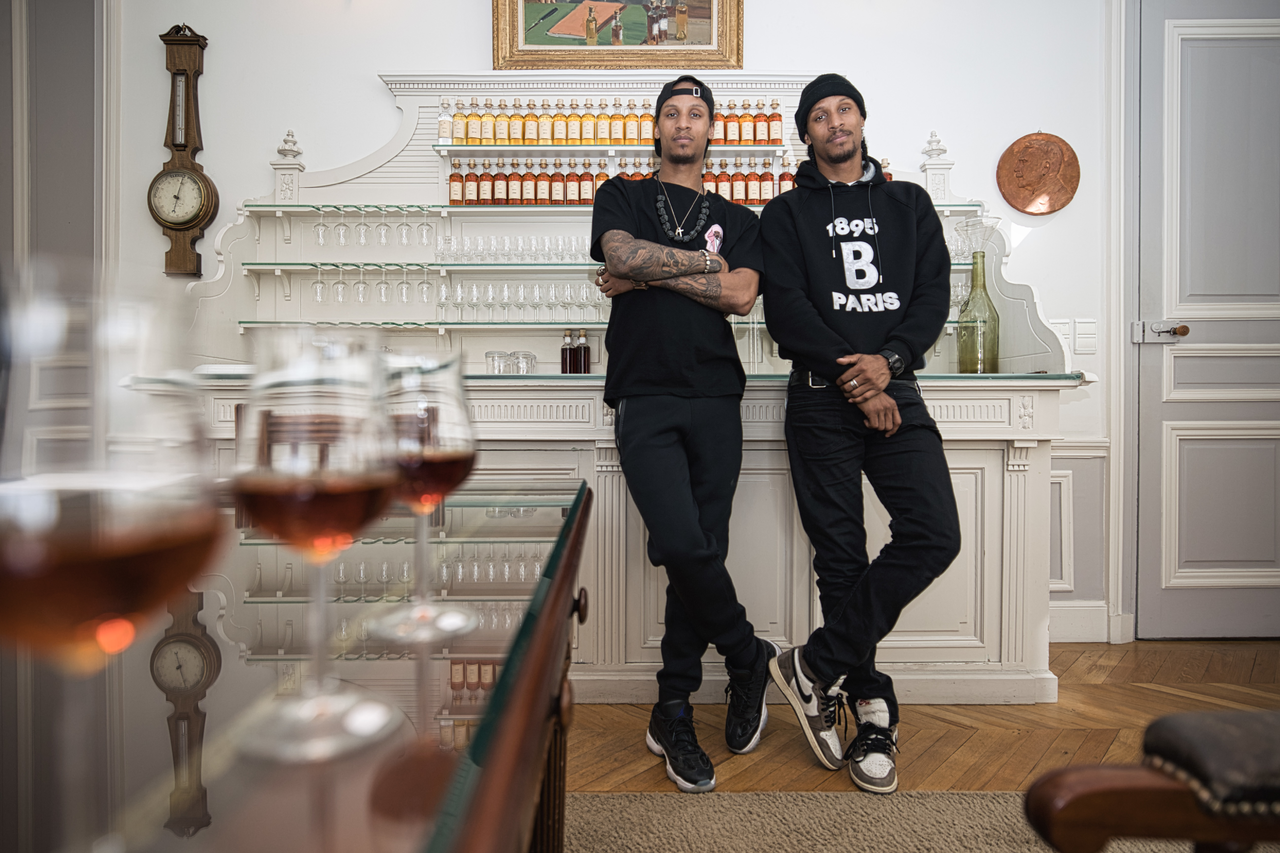 How was the experience at the factory, if you can call it that?
Laurent: We don't like to call it a factory in France, we call it an atelier. And when you get inside of the atelier, you are speechless when you see all the hard work, the way in which humans and the technology are connected, it literally looked like Avatar, the movie. There are so many bottles, so much happening, so fast, and there are no mistakes. I filmed it on my phone in slow motion and was blown away by how cool it looked! Watching how they make each bottle, seeing them print the Les Twins design onto each bottle, it was amazing.
Larry: I remember asking them, "What year are you going to put into our bottles?" We saw all the years there from the very beginning, and we got our mums year of birth. It is so precious to us; we are so passionate about this brand! We are like kids, but we learn fast, we are so passionate about the history of Hennessy and what is going on right now, I could stop working for Les Twins and work for Hennessy full time now, I can talk about Hennessy for hours.
It feels like the perfect collaboration in many ways…
Laurent: It really is. The two products, Les Twins and Hennessy, are kind of the same. We are known around the world, and everyone calls us by American names, but here we are, showing up wearing our French flag.