All black everything.
An accurate way to predict the future of menswear in recent years has been to look at what Kanye West is doing. Whether it be rocking a minimalist uniform made up of earthy tones, managing to get men into skinny black leather jeans or being renowned for preppy pink polos during the College Dropout days, he has had an undeniable influence over the way men have dressed in the last decade.
Fast-forwarding to the present day, the artist is regularly delaying the release of his highly anticipated album DONDA but delivering a new change in aesthetic which will undoubtedly have a ripple effect across the fashion industry. The new DONDA-era Kanye has a post-apocalyptic edge to him. He wears all-black studded jackets from Balenciaga and obscuring masks. He also has a penchant for wearing all-black, rocking a black colour scheme when in attendance of the Balenciaga Fall 2021 Couture collection and the second DONDA listening party.
This got us thinking of how you can put your own spin on the insurgance of all-black outfits that are bound fashion's way. And how can you make them appropriate to the current summer season?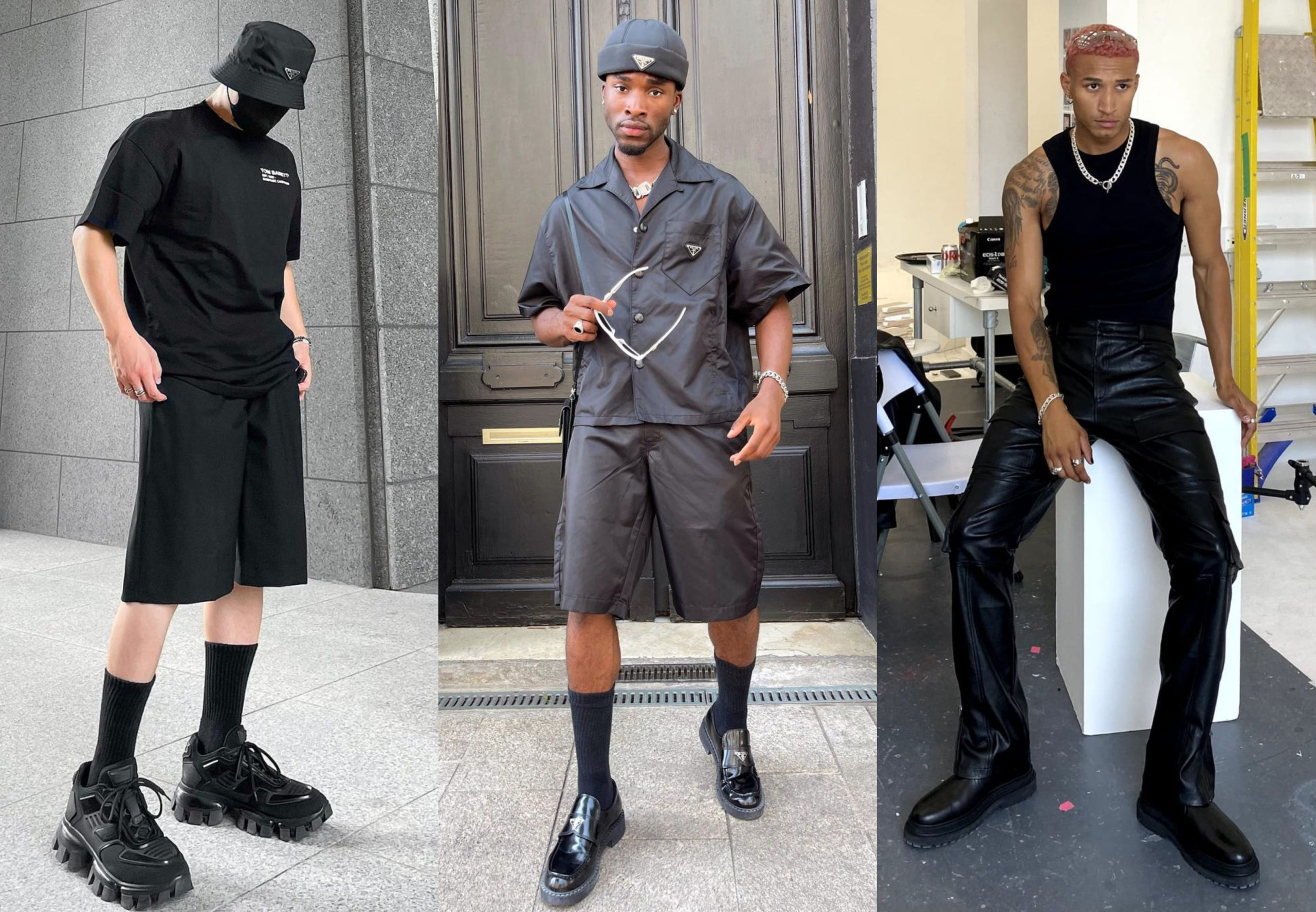 Kanye's adoption of all black has been inferred to as being a reaction to the current world climate, however, it has always been a statement (especially during the summer). A colour scheme that is mostly associated with grunge fashion, it is a simple method of making a statement. A styling decision that infers quiet confidence.
We have selected some of our favourite looks that make wearing all-black summer season-appropriate. See our styling selections below along with some shopping suggestions.
Styling Suggestions:
More ways to style all black this summer: