All hits, no misses.
If you didn't already think Balenciaga was the brand of the moment, Lil Uzi Vert has made sure it is. Returning to Instagram with an array of fit pics, the Philly rapper makes a splash with his latest ensemble.
Providing a slideshow of outfit detailing, the 'Eternal Atake' star went for a predominantly black outfit, pairing an unreleased Balenciaga donation-themed button-up shirt with pleated black oversized pants- which are held up with a red snakeskin Balenciaga belt. To finish off the look, the hitmaker wore a patchwork bucket hat, neon Balenciaga socks, as well as a pair of multicoloured Balenciaga running sneakers.
Thoughts? PAUSE or Skip? Follow the link below to pick up a pair of Uzi's Balenciaga trainers online now.
SHOP BALENCIAGA SNEAKERS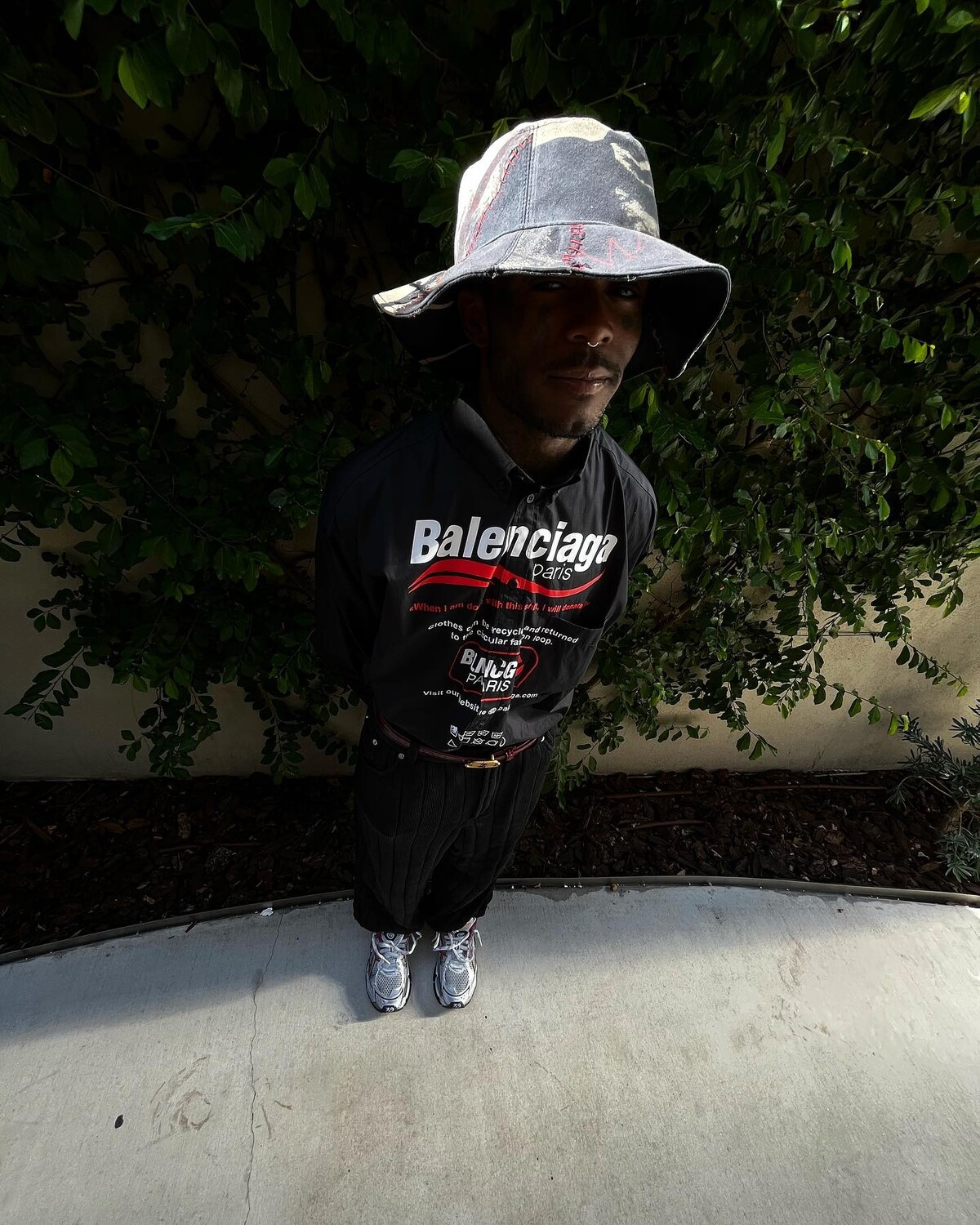 PHOTO CREDIT: @liluzivert (via Instagram)