Costing a rumoured $3 million...
Luxury jewellers Tiffany & Co have unveiled behind-the-scenes images of the crafting of Kendrick Lamar's now-infamous diamond crown.
The New York based brand took to Instagram yesterday to provide glimpses of the 10-month process of putting together hip-hop star Kendrick Lamar's infamous diamond crown, which he most recently rocked at Glastonbury 2022. Detailed in their caption, Tiffany stated that the piece took a total of 1,300 hours to form, featured thousands of individual diamonds, as well as being composed of 16 individual pieces. Additionally, Kendrick received personalised custom 'Mr Morale & the Big Steppers' engraving into the inside of the piece.
Take a look at Tiffany's behind-the-scenes close-ups of Kendrick Lamar's diamond crown below.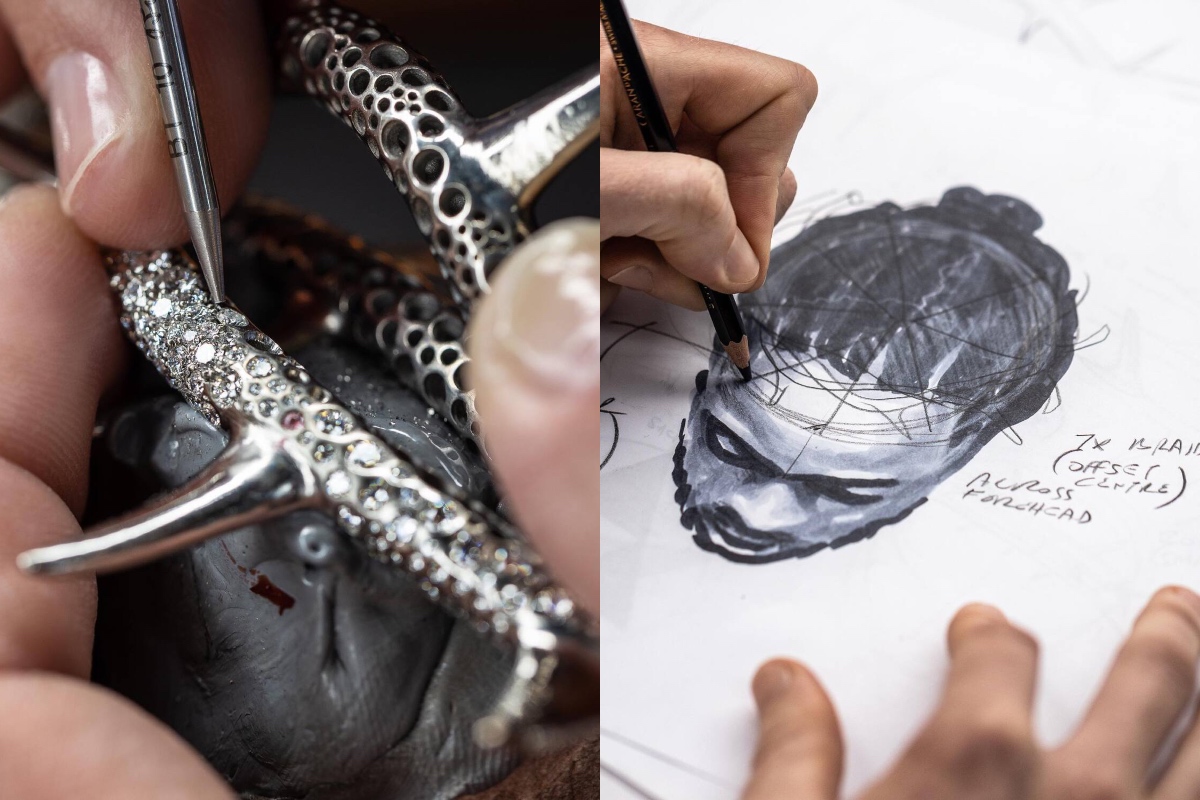 PHOTO CREDIT: @tiffanyandco (via Instagram)