Set to be released incrementally this year.
Religious iconography deepens the sentimental themes that stand at the foundations of SEVENTH HEAVEN and the Lil Uzi Vert-endorsed label's collections as the contemporary brand presents its new seasonless lookbook for 2023.
From embossed cross motifs and nearly 1000 button embellishments (designed in collaboration with New York jeweller Alex Moss) to spiked studs, punk-inspired pins and faithful graphics, the diverse lookbook sees its gothic pieces contrasted by a plain white backdrop as a barbed wire-emblazoned varsity jacket, a collaborative BLACKMEANS leather biker jacket, and a button-heavy blazer steal the show.
John Ross is a multi-disciplinary creative whose work spans across fashion, music & visual media. Credited with consulting and creative directing for artists from the likes of Playboi Carti & Lil Uzi Vert to designers like Matthew Williams & Virgil Abloh since age 15, Ross founded his own label SEVENTH HEAVEN in 2017.
Check out the SEVENTH HEAVEN 2023 lookbook below.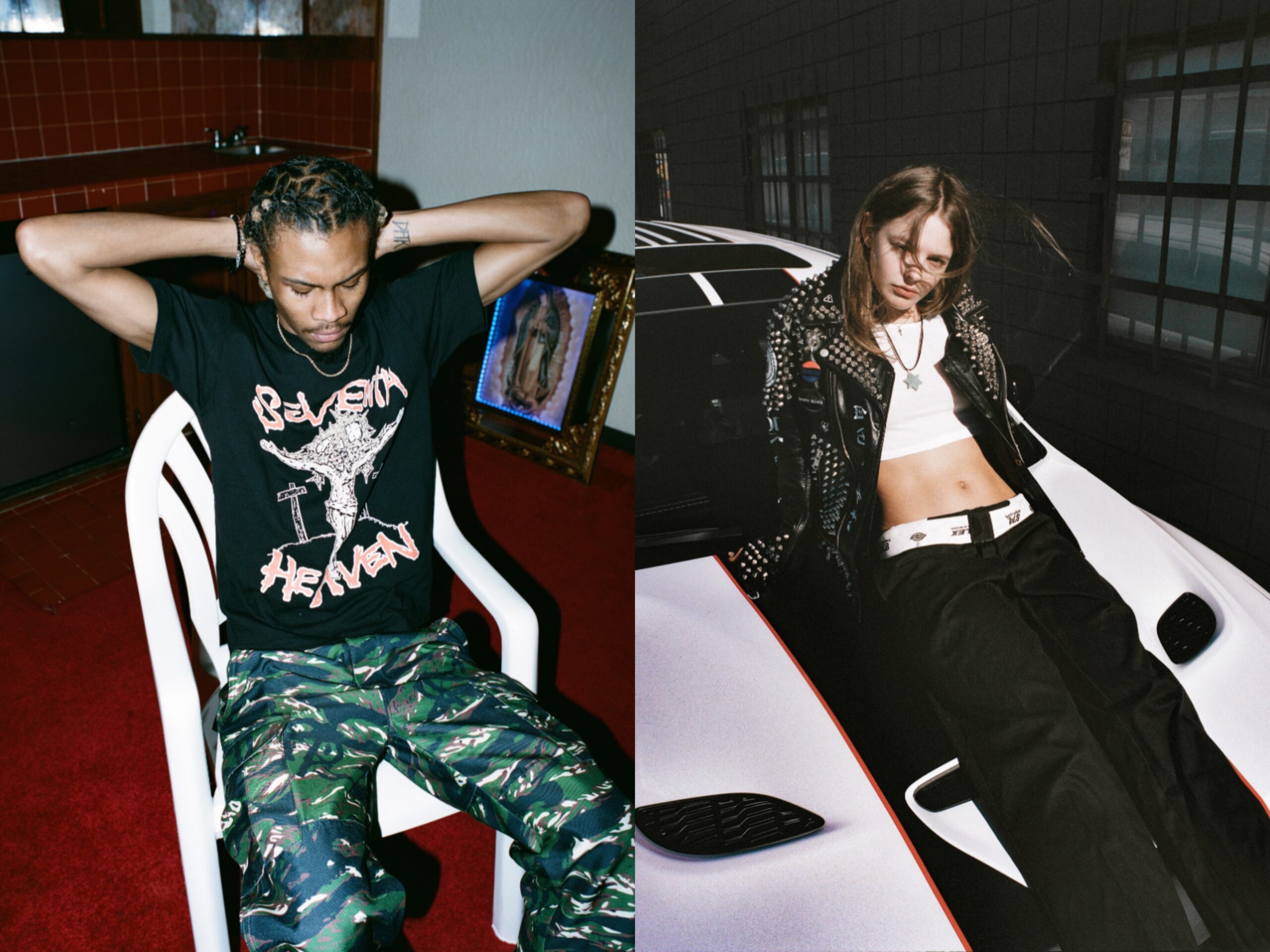 PHOTO CREDIT: SEVENTH HEAVEN