"Spring Drop + Brazil Capsule".
Gearing up for the warmer months, streetwear label Places + Faces unveil a double drop of two different collections, the first shot in London and modelled by Jim Legxacy and DexterTheNewsAgent. The second was set in Rio de Janeiro and featured Brazilian models including Juliana Nalu.
The "Spring Drop" consists of tracksuits in baby blue and black colourways with a bubbly font logo, a new favourite motif for the brand that has been used frequently in recent collections. The "Brazil Capsule" caters towards the brand's female audience thanks to the baby tees in vibrant Brazilian yellow and green as well as featuring Brazil-themed embroidered graphics.
Both collections will be available on May 12th.
Check out the campaign imagery below.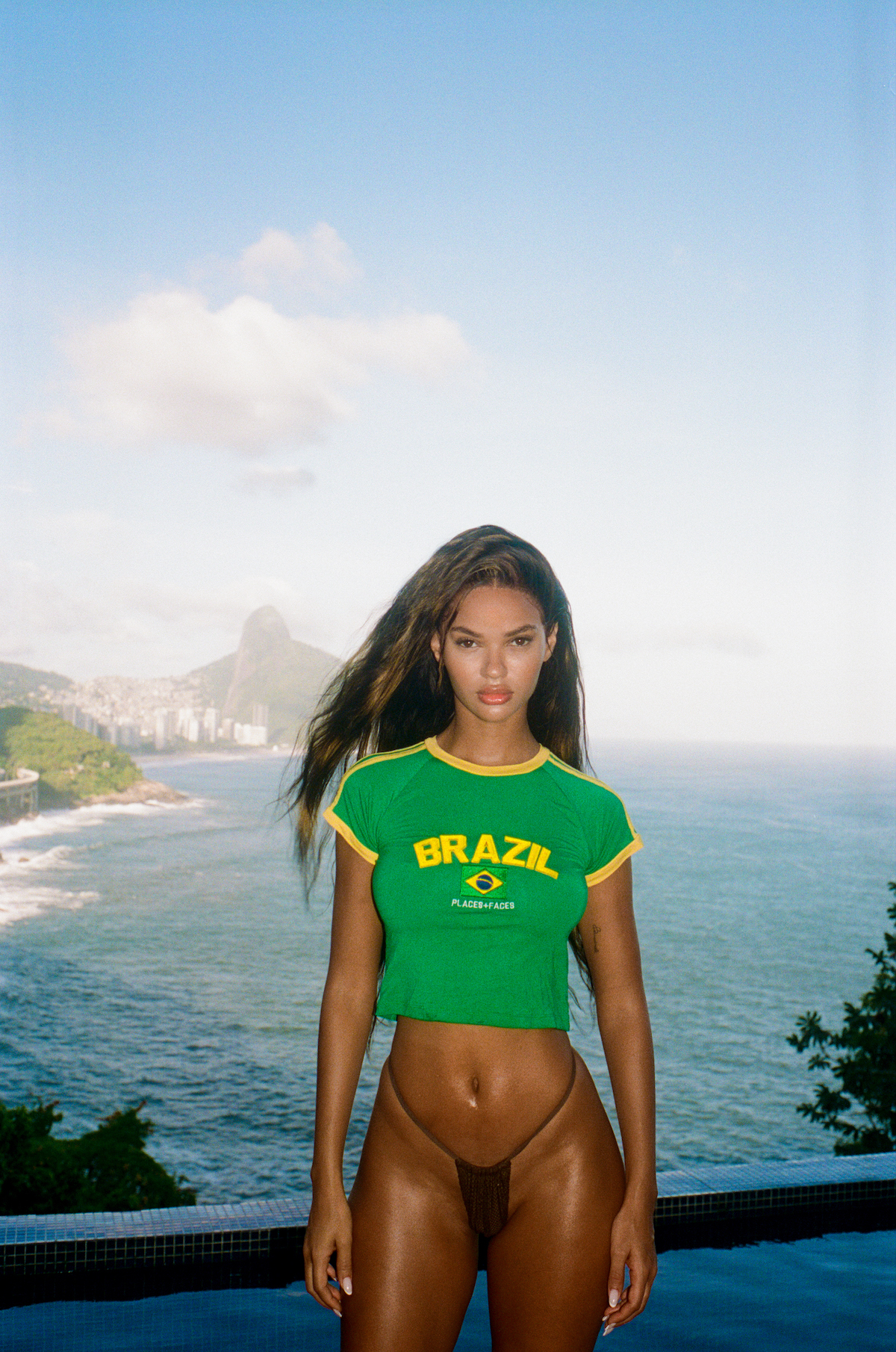 PHOTO CREDIT: PLACES + FACES