It's On Repeat.
Ethel Cain is one of those rare artists that you will never forget hearing for the first time. An ethereal soundscape that transcends music, the alter-ego created by the mystical mind of Hayden Anhedönia, transports you to her suffocating world haunted by abuse and cannibalism.  
Having already collaborated with Givenchy Creative Director and 1017 ALYX 9SM Founder, Mathew M. Williams on multiple occasions – including the French Fashion House's FW22 campaign – the Florida-born artist has just dropped the first single from the upcoming 1017 ALYX 9SM Compilation Vol.1.  
Inspired by the cannibalistic love story of Luca Guadagnino's 'Bones and All', 'FAMOUS LAST WORDS (An ode to eaters)' encapsulates everything Williams wants the original avant-garde project – curated alongside longtime friend and Alamo Records founder & CEO, Todd Moscowitz – to be.  
Set to feature a selection of artists selected by Williams himself, the full compilation will be released in early September. You can listen to Ethel Cain's hauntingly beautiful single on streaming platforms and alyxstudio.com now.  
Check out its eerie cover art below.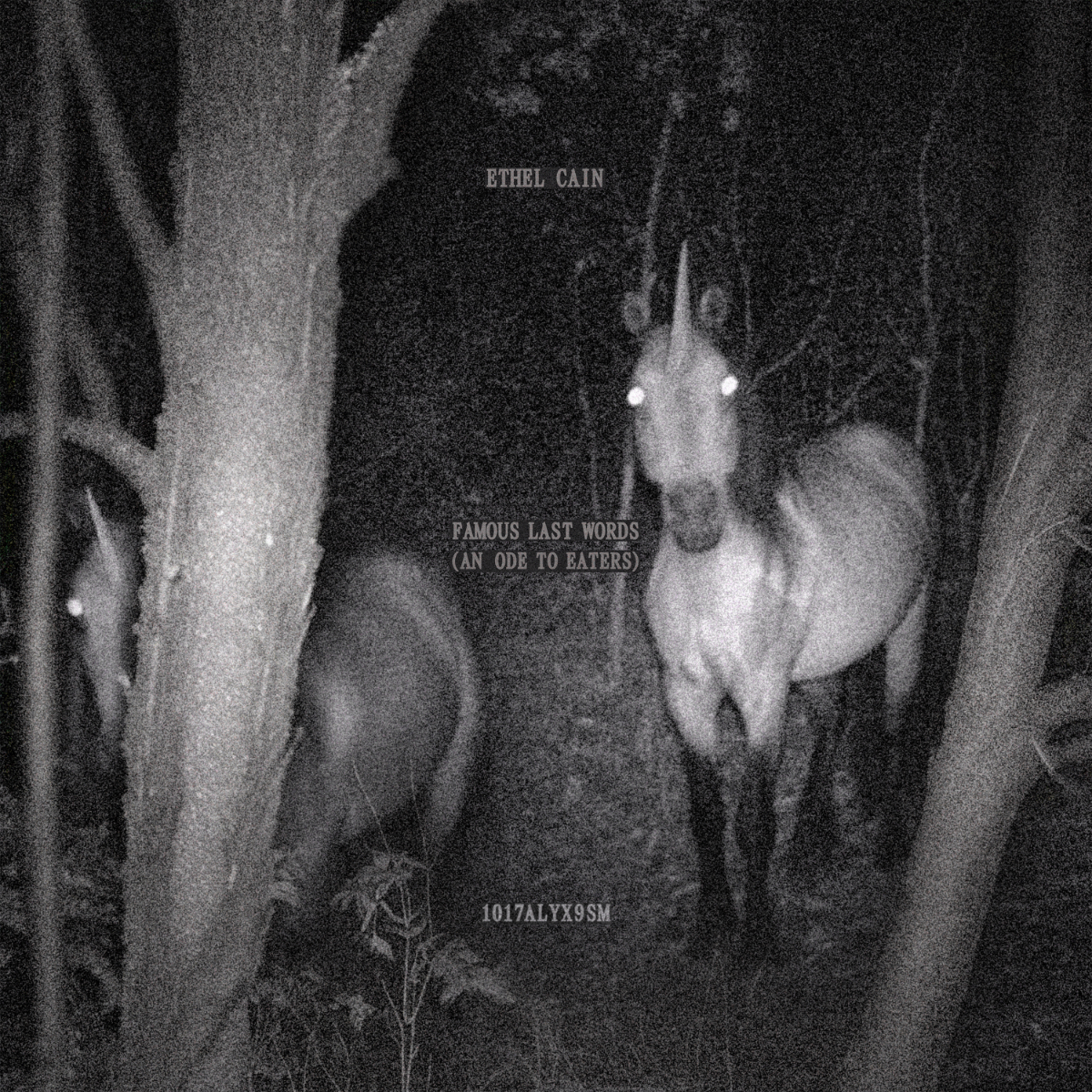 PHOTO CREDIT: 1017 ALYX 9SM