Gladiators Unite!
Bottega has gone cut-out crazy with its latest footwear offering as A$AP Rocky's favourites unveil its new gladiator-like Atlas sandal. Masterfully crafted out of rubber, the caged high-top silhouette finds inspiration in ancient Greek aesthetics as a front lace system provides the finishing touch.
Arriving in both black and honey colourways for a tasty £530, the Atlas sandals will reward those who are willing to take the risk.
Thoughts? PAUSE or Skip? Follow the link below to pick up a pair of Bottega Veneta's Atlas sandals.
SHOP ATLAS SANDALS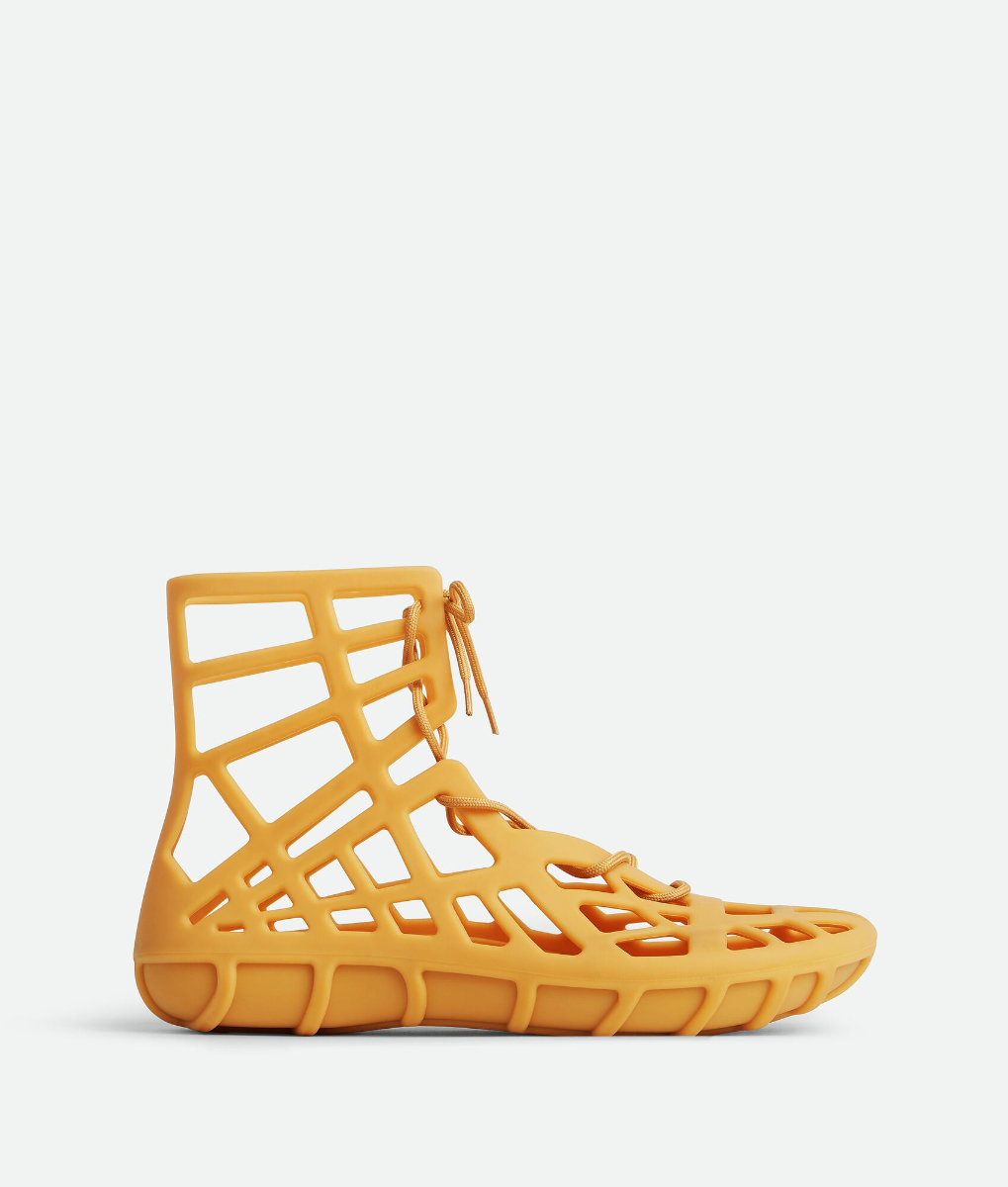 PHOTO CREDIT: BOTTEGA VENETA