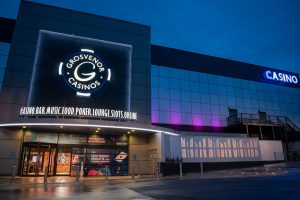 With a long history, Grosvenor Casinos is one of the most well-known casino brands in the UK. Since the nation's first casino opened for business in 1970, there have been an increasing number of gambling establishments. Not only are casino games available to visitors, but they may also visit restaurants and pubs. In addition, the casino's grounds frequently host a variety of activities, concerts, and shows.
Grosvenor operates in a hybrid format, which is one of its characteristics. Put simply, you may experience the ambiance of a casino online in addition to visiting physical gaming rooms. Although land-based casinos usually demand a large bankroll from patrons, on top of additional costs for dining and beverages at the bar, Grosvenor's website is unquestionably a casino with £5 minimum deposit. Go to the closest gaming hall if you like the traditional games. But bear in mind that physical casinos have their own set of regulations, including dress codes for patrons. We will go into more detail about this topic today to make sure you choose the proper clothing.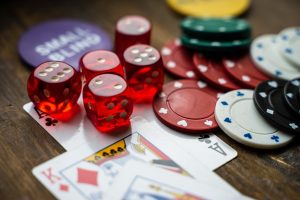 Understanding Grosvenor's Standards
The Grosvenor standards imply that players should adhere to a classic and well-groomed appearance. Attire in "classic business" and "smart casual" styles is acceptable. In simple terms, clothing should be clean, well-maintained, and suitable for the casino environment.
Entering the casino is not allowed in sportswear, such as tracksuits, shorts, and sneakers. Additionally, wearing hats and headgear is prohibited. Wearing headgear indoors is not welcomed in the United Kingdom, including within the casino premises.
As for permissible footwear, casino guests are advised to wear closed and well-kept shoes, with sneakers and beach footwear being prohibited.
Dress Code Specifics
Let's talk about the kind of clothes that men and women should wear to Grosvenor Casino for an evening. For males, a traditional suit would be ideal, along with pants and traditional closed-toe footwear. Polo shirts or jeans and a shirt would also be very acceptable. If sneakers go with the appearance, seem polished and uncluttered, and fit the style, go ahead and pair them with your outfit.
Making an outfit is significantly easier for ladies. You can declare that you are ready for the casino look if you are wearing a cocktail or elegant evening gown. It will be sufficient to accentuate it with chic extras. It's also OK to wear a blouse or shirt with pants or a skirt. Additionally, there are no restrictions on tidy jeans at the casino, so you are free to wear them.
Men should wear a basic suit to a formal occasion, and ladies should wear an attractive dress that complements the topic of the gathering.
Casual vs. Formal Events
Men don't have to wear suits to informal gatherings. Jeans or pants that are kept clean and put together with a shirt or polo will work just fine. In addition, women now have more alternatives and are not required to wear cocktail dresses.
Men may be expected to dress in a black suit with a jacket, pants, and sometimes a tie for formal occasions. Everything is contingent upon the particular demands of the occasion. For ladies, this might entail a chic suit or a cocktail or evening dress.
Tips for Meeting Dress Code Requirements
We have gathered some key tips to help you choose the right clothing for the casino. First and foremost, make sure that all elements of your outfit complement each other to the maximum extent. Bright elements are allowed to create accents, but there shouldn't be too many of them, or it will simply overload the entire composition. The next point is to study the features and finer details of the casino event you plan to attend. If the organizers have specific clothing requirements, they will definitely specify them in the accompanying letter.
The most important thing is never to forget about your individuality. You shouldn't just blend in with other casino visitors. Create your own style – elegant, neat, and well-groomed, with a touch of uniqueness that is uniquely yours. And, of course, don't forget about comfort, as you will need to spend at least the entire evening in this attire.
Common Mistakes to Avoid
When choosing clothing to visit a casino, visitors often make various mistakes. Let's consider the most common ones:
Ignoring the Dress Code. If you don't adhere to the established rules, you may be denied entry to the establishment.
Too Provocative Style. It's advisable to avoid overly provocative or indecent clothing.
Neglecting Footwear. A mistake is not checking the condition of your shoes. Also, make sure they match your clothing style.
Excessive Accessories. Too many accessories can distract attention from your overall appearance.
Disregarding VIP or Special Event Dress Codes. VIP areas or special events may have stricter clothing requirements. Clarify the rules in advance to know exactly what to wear.
Ignoring Season and Weather. For example, appearing in winter boots at the casino during the summer may be considered inappropriate.
Wearing Tattered Clothing. Worn, stained clothes can create a negative impression and may not align with the casino's overall style.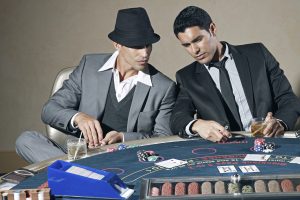 Conclusion
As with any casino, Grosvenor is no exception when it comes to dress code compliance. Here the regulations are more lax, yet it's still best to abide by them. If not, you could not be allowed to enter the gaming hall. Grosvenor Casinos is the place to go if you want to feel the ambiance of a traditional UK gaming facility. While doing so, remember to use our advice to help you make sensible clothing selections.
Author's Bio Jamie Wall
Alongside content strategist Jamie Wall, she specializes in creating content related to gambling in land-based venues and online casinos for the Gamblizard website. She adheres to expertise in her reviews.