Teenage dream chasers express for Billboard Magazine.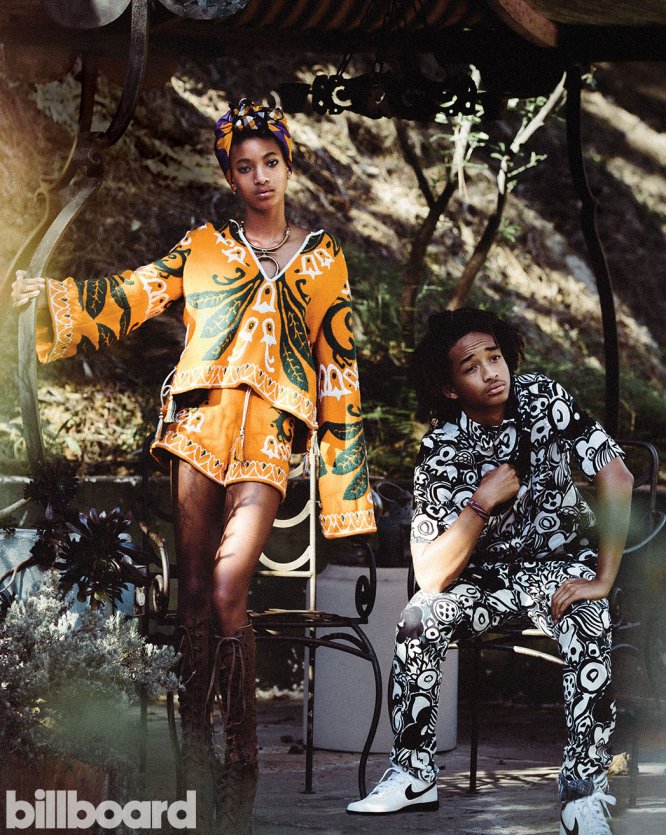 Willow, 14, and Jaden Smith, 16, both bring their own twist to this Spring's haute hippie trend by Olivia Malone for the latest issue of Billboard Magazine. The free-spirited editorial was shot by Laurel Canyon and styled by Tasha Green sees Jaden dressed in high fashion houses from Burberry Prorsum, Giuseppe Zanotti to Valentino. The latest issue will hit newsstands from the 14th of March 2015.
Read some of Jaden Smith's interview below:
How are music and fashion connected for you?

Jaden Smith: Everything that I talk about in my music is pretty much trying to evolve consciousness in the world and help everything become better and brighter. I pretty much do the same thing with my fashion; just try to innovate and do things that people have never seen before and say things that people have never heard before. They definitely influence each other — If I speak about sacred geometry or geometry or math in my music then I'm going to put sacred geometry and math on my clothes. If somebody is just wearing something for the blogs, that's really sad because they're not living for themselves, versus someone wearing a kimono who's having an awesome time. I really look to see: Do you have fun with your life? Do you make the best out of it or do you live it for other people?

How do you decide what to wear on a given day?

Jaden Smith: The crazier that something looks, the more we'll like it. I love Willow's fashion [sense], she's awesome. But she doesn't really take notes from me because I wear the same thing every single day. I have an "Einstein uniform." He didn't really like to change clothes because he had too much other stuff to worry about, and I'm the same. All black is pretty much my go-to look.

Read more on Billboard and see the full editorial below: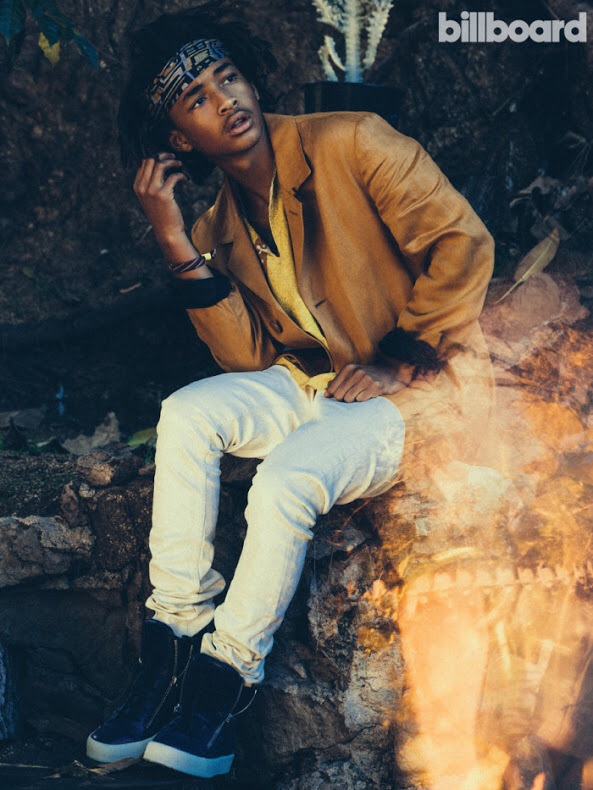 Jacket: Burberry Prorsum  Jeans: Mr. Completely (White Jeans), Sneakers: Giuseppe Zanotti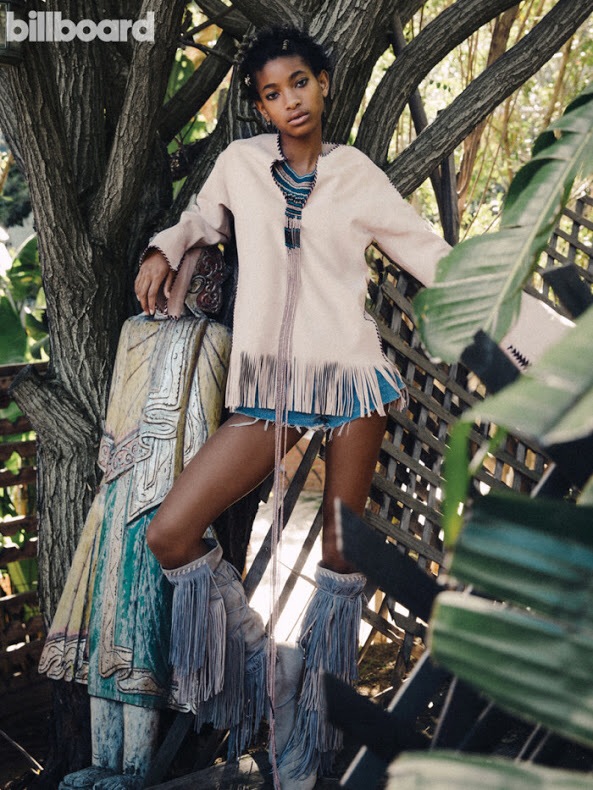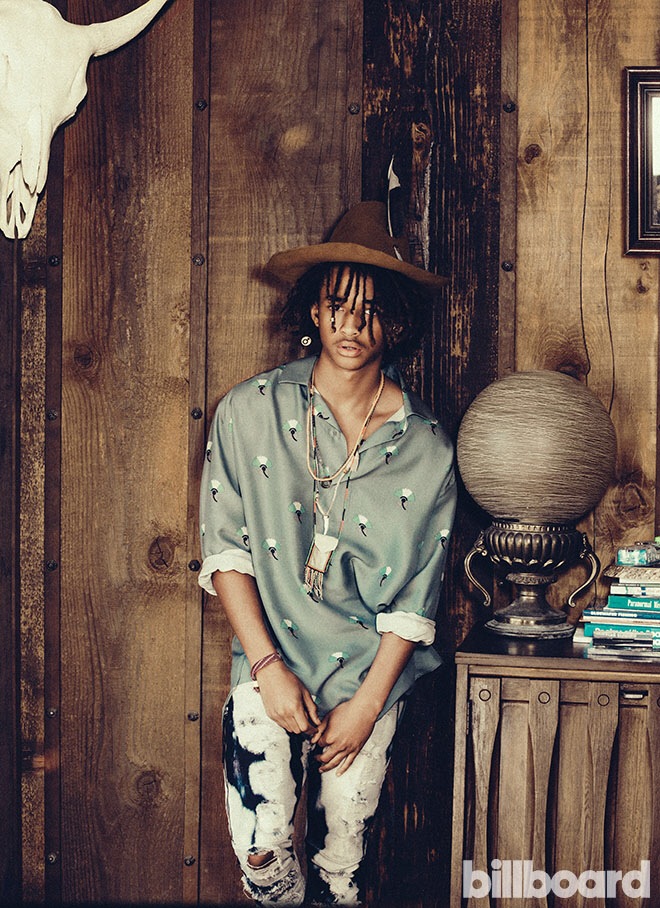 Shirt: Valentino Jeans: Mr. Completely bleach denim, Hat: Vintage Fedora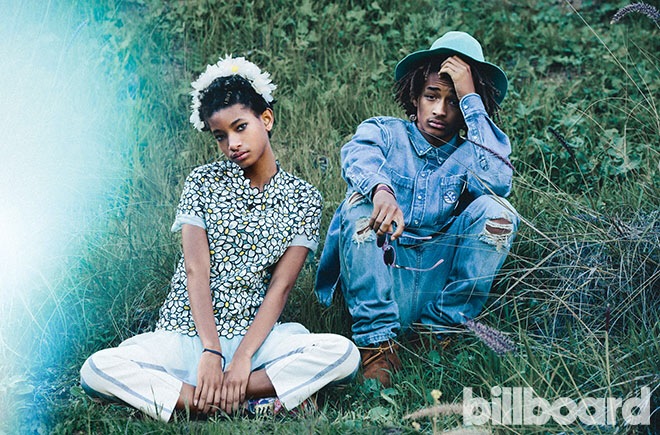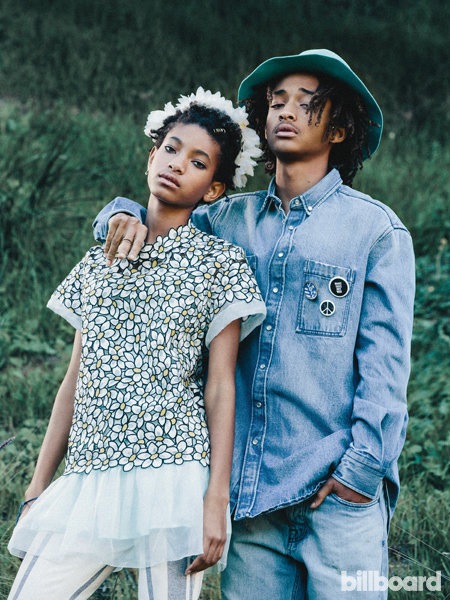 Hat: Burberry Prorsum, Shirt: AMI, Pants: Denim Jeans