An epic partnership is on its way.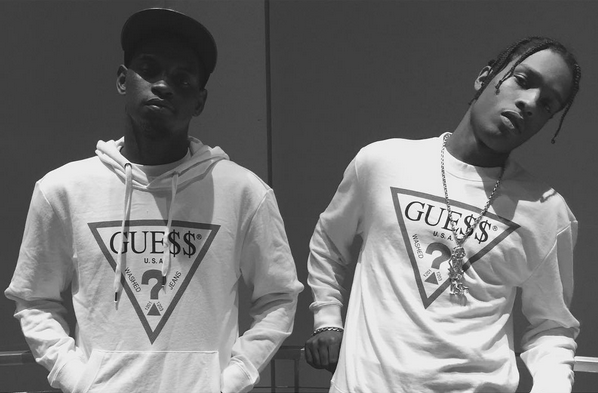 When Complex spoke to A$AP Rocky earlier this year, the rapper revealed that him and his A$AP Mob had a joint project with one of the most famous denim brands, but wasn't allowed to reveal its name.
This week Chace Infinite, A$AP's manager, posted a picture on Instagram teasing the collaboration between A$AP Mob and Guess. The image is captioned "GUE$$ Who's Back…" and shows A$AP Rocky and A$AP Nast wearing a Guess-branded hoodie that instead of featuring the iconic brand's logo, is tagged with two dollar signs that replace the S's in Guess.
Stay locked for more details.