HYPEBEAST catches up with Don C to talk about his view on fashion, sportswear and his collaborative work with Jordan Brand.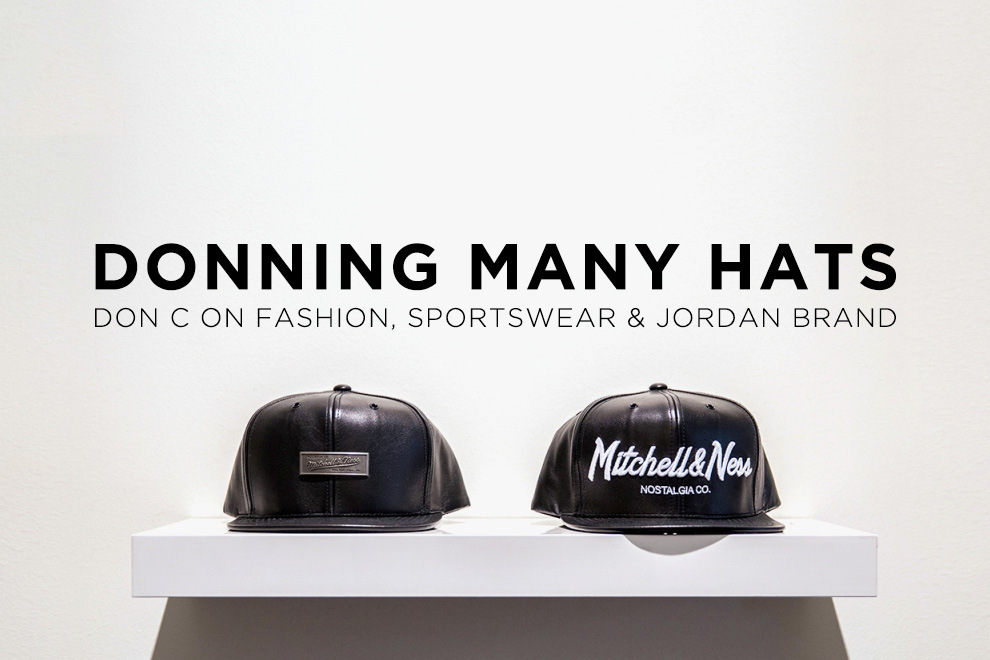 Through establishing himself in Kanye's eminent entourage as musical DJ, road manager and fellow Chicago compatriot, Don Crawley, better known as Don C, has quickly elevated up the fashion ladder as a household name through collaborations with Jordan brand and Mitchell & Ness for his own eponymous label of "Just Don" hats. By arguably introducing the application of luxury accents to sportswear staples, Don C has attracted the attention of high-profile fashion icons such as Rihanna, Carmerlo Anthony, and even Kanye himself since introducing "Just Don" in 2011.
The co-owner of Chicago-based RSVP Gallery joins Hypebeast to talk about recent work, including that with Jordan brand; what sportswear was for him growing up; as well as working on his own eponymous label. Check out the entire feature on Hypebeast's website.