Is the Belgian designer worth all the fuss?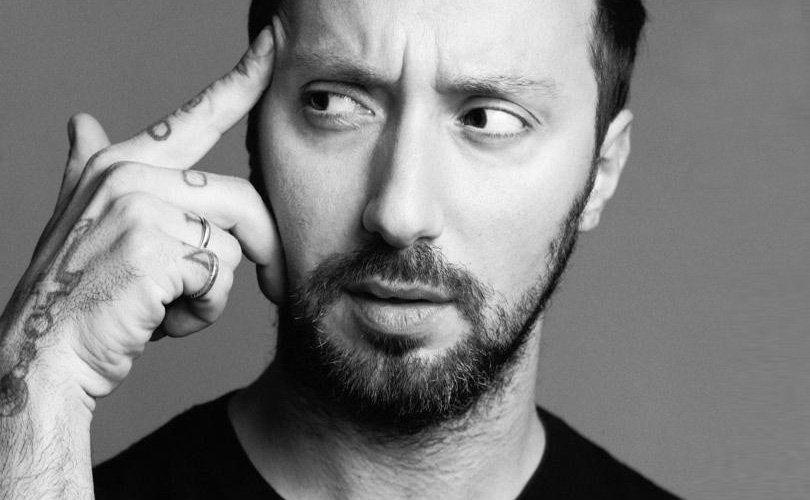 The past 12 months in the luxury fashion circuit have been turbulent, to say the least, with numerous spontaneous step-downs and tales of tumultuous relationships among the fashion elite we've all been on the edge of our seat to see who will be the next to be untimely ripped from their prestigious position.
This was not the case with Hedi. When the acclaimed designer's departure was announced a few days ago, nobody was surprised – we all seen it coming. Hedi had stood at the helm of Saint Laurent for four years and the monumental changes he implemented we're met with controversy and, in some cases, disdain; regardless of this, sales under Slimane's reign had skyrocketed and Saint Laurent maintained relevancy which afforded him a respectable tenure.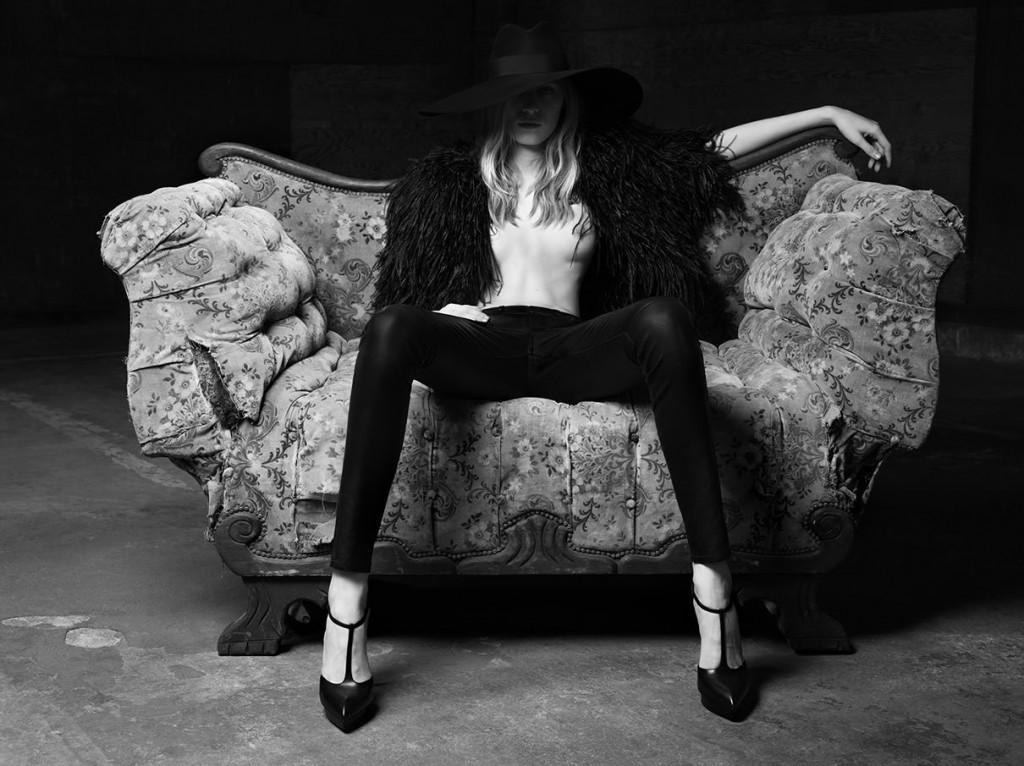 Enter Anthony Vaccarello, the moderately renowned Belgian designer best known for his role at Versus Versace. Previous to his well suited Versace gig, Vaccarello had worked under Karl Lagerfeld at Fendi and had also launched his own eponymous womenswear line in 2009 before Donatella scooped him up to head her diffusion line.
To say that Vaccarello's Versus aesthetic was a million miles away from the ultra cool, youth injected Slimane's Saint Laurent would be a lie. Taking a look at what he has done with the Italian powerhouse it's evident that certain similarities can be tied between the two brands. Both sell sex, both sell glamour – just a two very different ends of the spectrum, Hedi channels the heroin chic, Anthony, the refined femme fatale.
"His modern, pure aesthetic is the perfect fit for the maison. Anthony Vaccarello impeccably balances elements of provocative femininity and sharp masculinity in his silhouettes.

Francesca Bellettini – Saint Laurent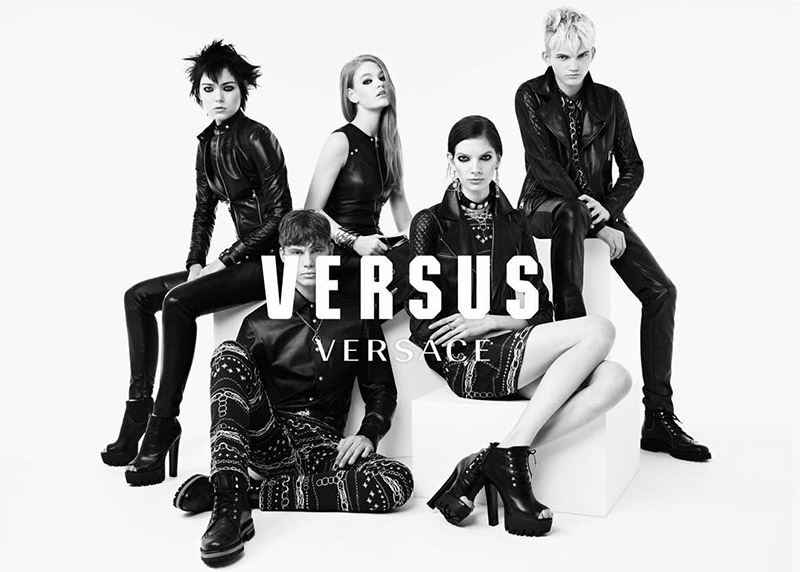 While it's evident that Vaccarello will easily lend his creative muscle to the Parisian house in his own way, maintaining the key elements of Saint Laurent's current (and highly successful) rockstar demeanour will be an effortless transition. Or will it?
In the past couple of days Saint Laurent have opted to completely clear their Instagram feed, leaving only the announcement of Anthony's assumption as Creative Director; alongside this, in official press releases distributed by the brand, the French house was, once again, referred to by its original name – Yves Saint Laurent.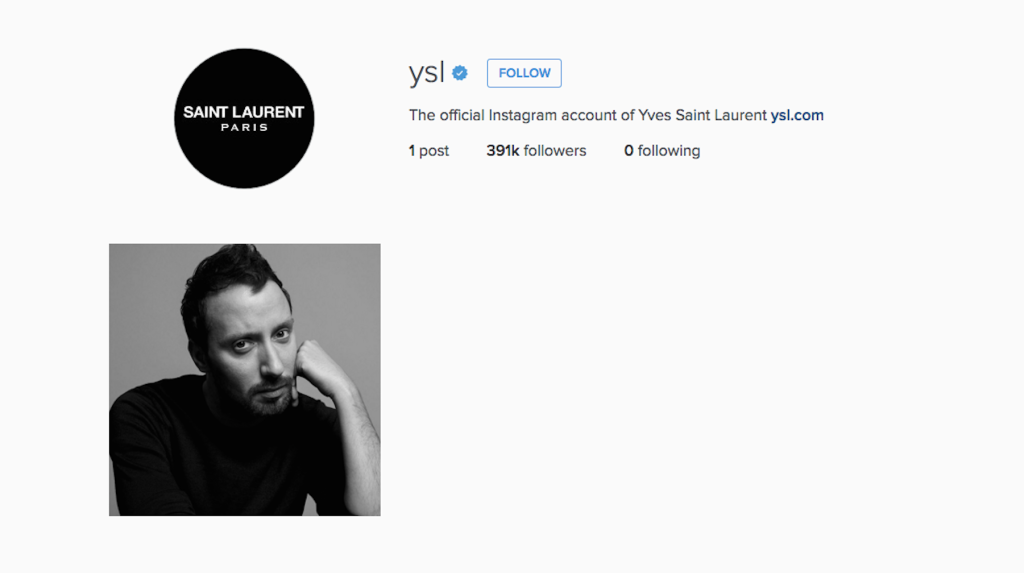 Are there big changes afoot at Saint Laurent? Will Vaccarello usher in a completely reinvented YSL? Time will tell…