See the full Bobby Abley Spring/Summer 2017 Collection which showcased at London Collections: Men.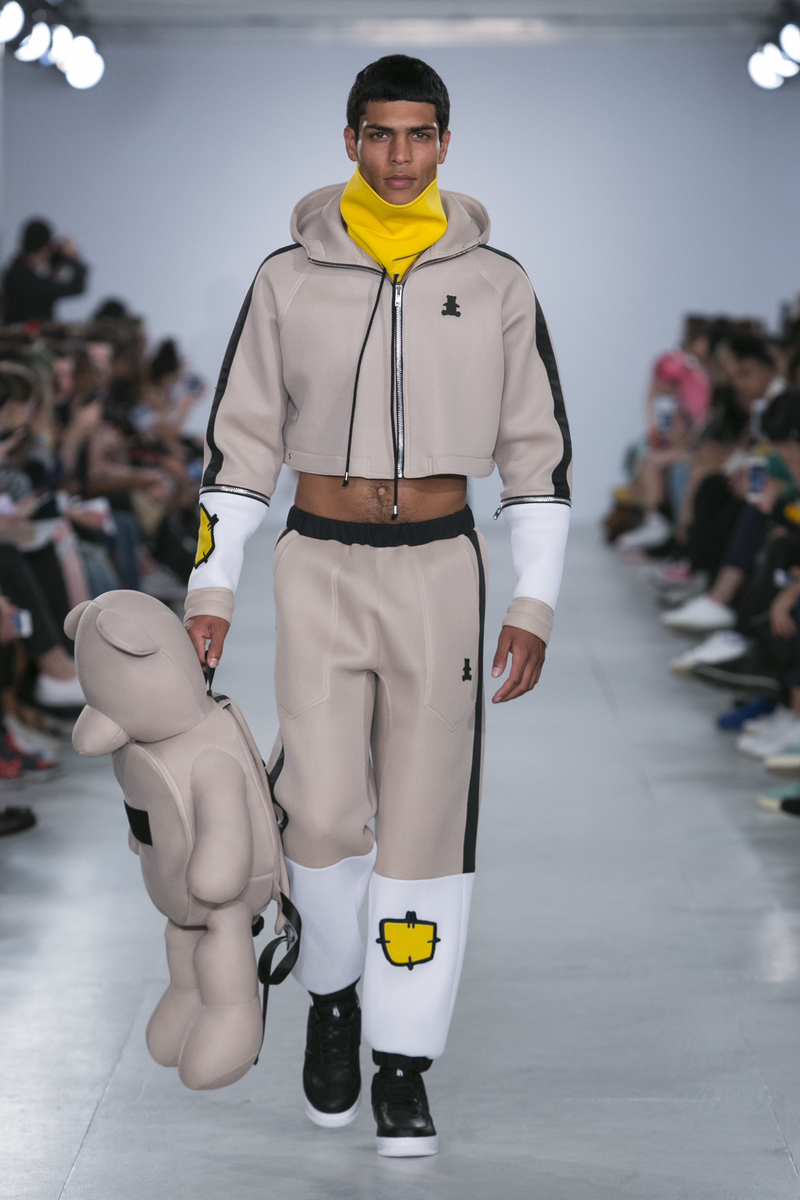 Easily becoming one of LCM's most anticipated shows, Bobby Abley's Disney extravaganza continued in full force for SS17′. Now in its third season, his relationship with the mass media company is fast becoming the defining trait of his fantastical collections.
This time around, Bobby looked to Disney's 'Aladdin' as his fictional cheerleader while remaining true to his sports luxe aesthetic. Slogan heavy technical fabrics careered down the runway in various styles of sweaters, shorts, ponchos and even thawbs – top this off with an ultra desirable, opulent red fur coat and you've got another winning collection.
Character motifs from the movie we're also heavily used throughout with the magic carpet, Genie, Abu the monkey and the genie's lamp appearing emblazoned across pieces that still manages to remain entirely contemporary – besides the kitsch-ish Disney nod. Bobby Abley also collaborated with HOOK LDN this season to provide some seriously cool eyewear finishing off certain looks – not that they needed any bolstering.
With the sheer joy of a designer that references so many of our favourite childhood characters, it's easily become one of the shows to get excited about every season; the only question we're left asking is – what Disney movie will get the Bobby Abley treatment next?