Giorgio Armani highlighted the yearn for individuality in his Emporio Armani Spring/Summer 2017 collection, showcased at Milan Fashion Week.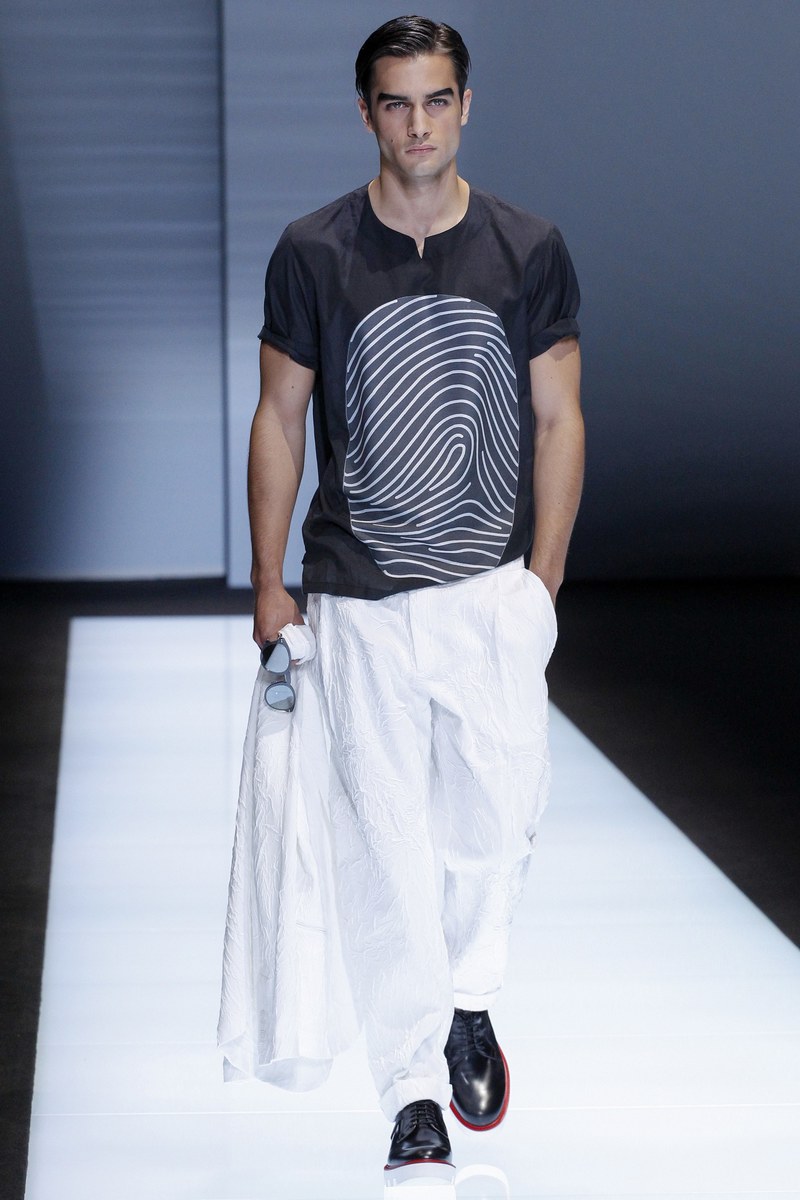 It is understandable that every designer wants to differ from the next. "I detest it when we all do the same thing, " Armani stated. He demonstrated this individuality by opening and closing the show with the graphic fingerprint designs, reinforcing the idea of identity.
Although the colour palette does not budge horrifically from previous collections, interesting textures and patterns are dominant throughout. Leather jackets have an embossed feel to them and trousers have an element of embroidery. Some jackets have a slight shine and trousers appear crinkled. In addition to this, Armani has gifted some outfits with a feathered military style broach; is this furthering the idea of identity?
See the full Emporio Armani Spring/Summer 2017 Collection which showcased at Milan Fashion Week below: