Fendi takes the beach to the streets.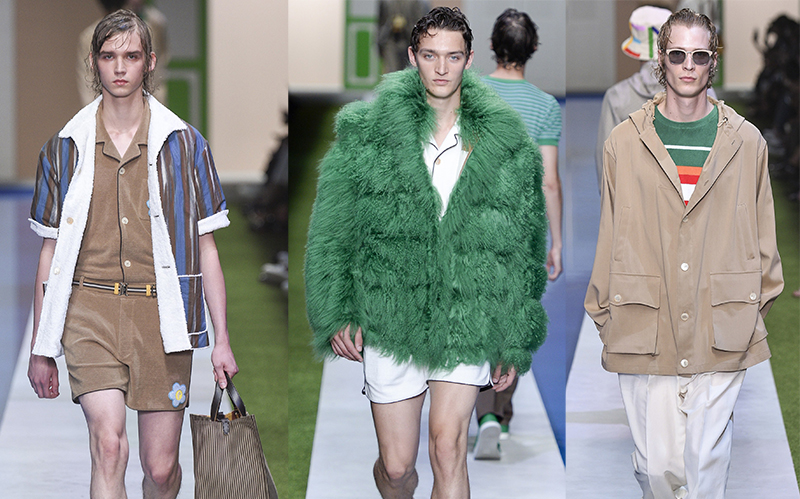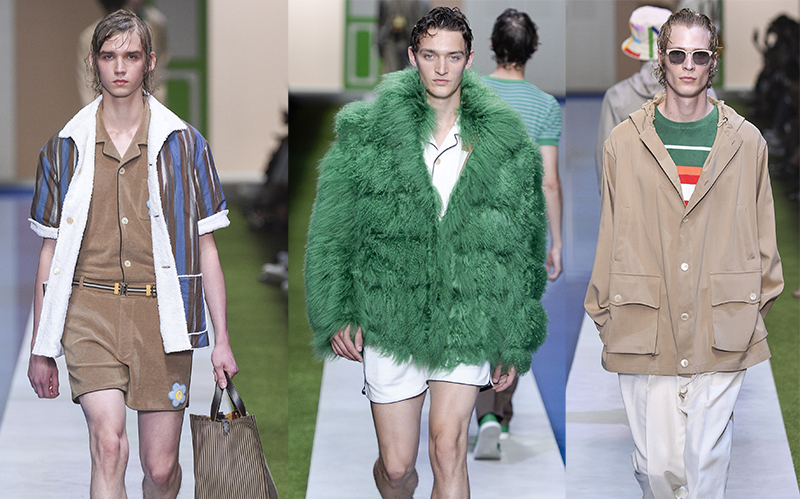 At yesterday's Fendi show, it was all about vacation vibes before the collection even took to the runway. With a delectable azure swimming pool stretching and centring the length the catwalk, the stage was set for a summer holiday, which we were all going on. Silvia Venturini looked to iconic figures from Hockney to Picasso to Einstein and their summer style with nods in painterly prints and retro beach fashion.
It's a relaxed collection with clever use of fabric and fun references that has us seeking out as much terrycloth and towelling before summer really sets in. The shapes and silhouettes flowed as if stirred by the ocean breeze with sharper tailoring in suits and separates contrasting the casual cool of terrycloth sets. Feeder strips made allusions to vintage deckchairs with pared back pastels and neutrals sitting against bolder colour pops.
While it was overall a very stripy affair, some minimal geometric trims also popped up along with some fun 60s florals and micro dots.
There was a fabric frenzy, approached delicately with quilted nylons, leather, terry and of course, fur reigning the runway in a collection that was both reflective and fittingly contemporary.
See the full Fendi Spring/Summer 2017 Collection which showcased at Milan Fashion Week below: