We are as hooked to this collection as Consuelo Castiglioni is to velcro.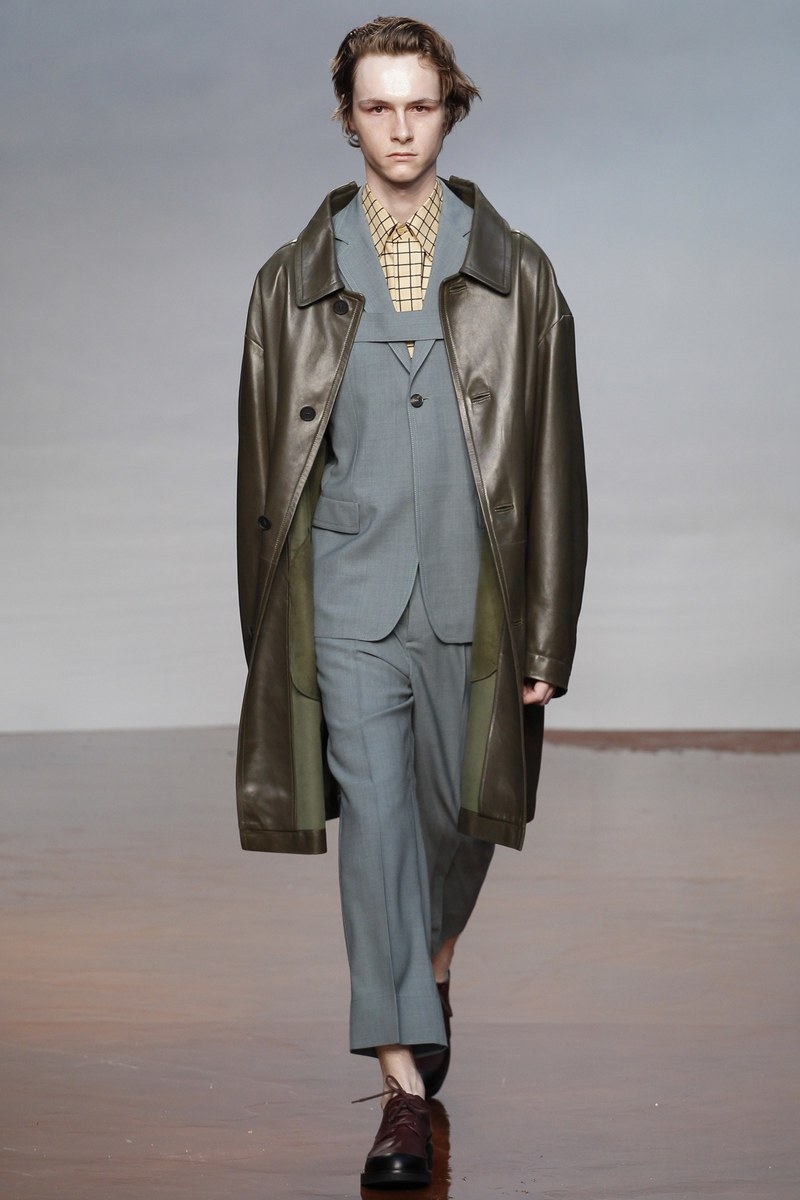 Consuelo Castiglioni, the Creative Director of Italian fashion brand Marni, created a SS17 menswear collection which just showcased at Milan Fashion Week. This tailored collection features a variety of cuts, colours, materials and, of course, briefcases. 
Castiglioni mixes up traditional tailoring by alerting the cuts of garments in an almost childlike manor. Trousers have panels missing, shirts are detached and reattached in awkward places and velcro has been plastered throughout the collection. You will find perfectly tailored pieces with velcro replacing the buttons and most garments disassembled with velcro panel additions. This untraditional method of fastening runs throughout the collection, holding it all together.
The collection is playful and smart. The prints are wild but we know these men mean business. See the full Marni Spring/Summer 2017 below.