Michael Kors opts for a nautical themed collection for Spring/Summer 2017.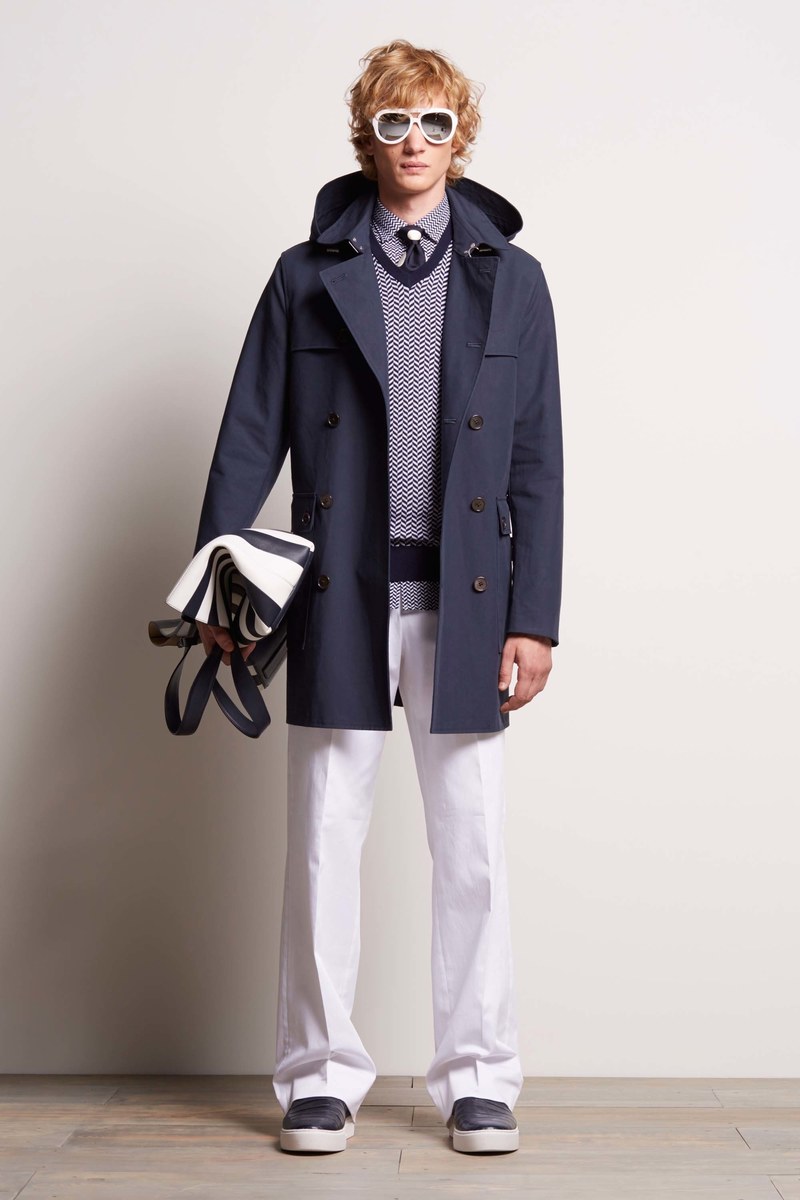 The idea for the collection was that the Kors man could go from the weekend straight to work. Unfussy, easy, smart and relaxed. "He's not changing bags". With this ease of wear comes comfort, which is provided though the knitted pieces and luxury fabric choices.
The line up is accessorised with belts and bags which match the nautical theme running through the collection, made of navy blues and stripes of plenty, mixed with the addition of polka dots of the same colour palette. Lose fit linen trousers emphasis the idea of comfort and ease and trench coats are given hoods, making the garments practical, too.
See the full Micheal Kors Spring/Summer 2017 Collection which showcased at New York Fashion Week Men below: