Palmer Du Mal Spring/Summer 2017 releases a "sense of freedom, exploration and mystery, ".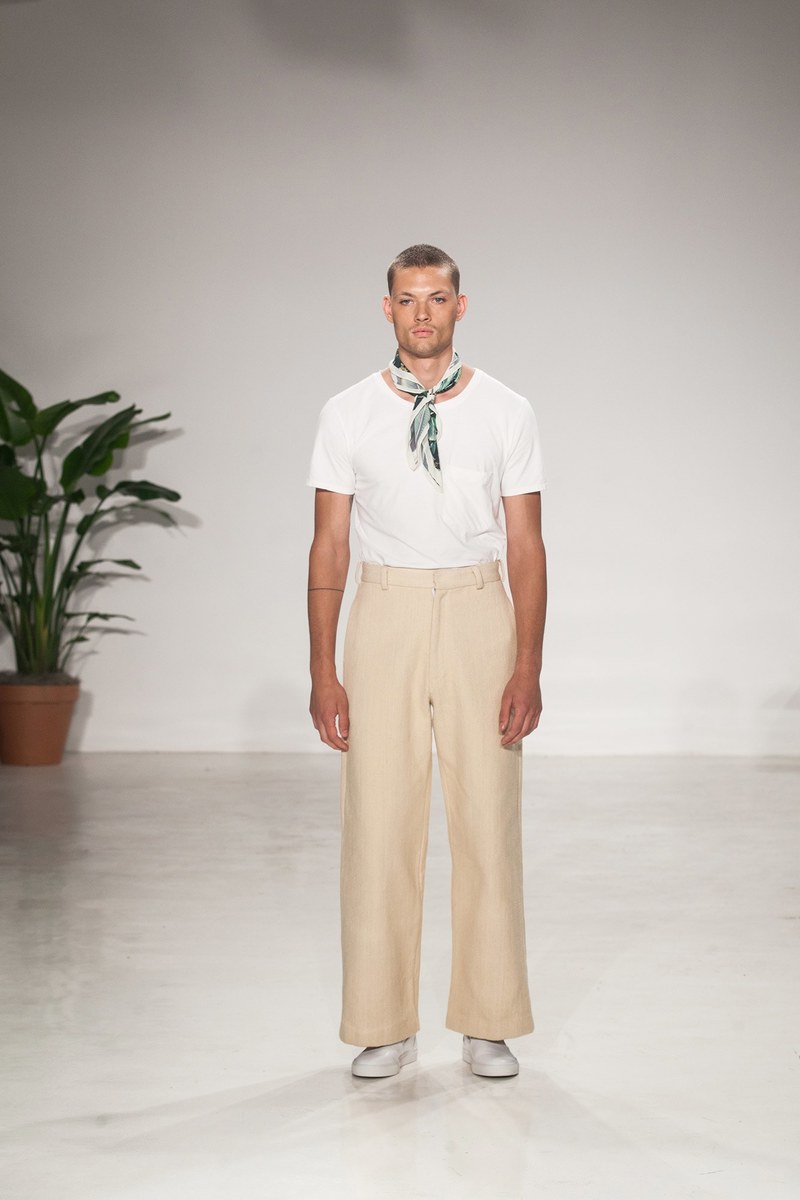 Designers Brandon Capps and Shane Fonner created a relaxed and effortless feel to the collection through the use of muted colours and oversized fittings, giving the collection a bold silhouette.
The lineup sported hints of culture as we see Japanese Kimonos, Spanish robes, silk tie scarves and African designs and prints running throughout. The wide-leg trouser proves a staple piece in the collection, some crafted from cotton and others from silk.
Capps and Fonner created the collection with both genders in mind, celebrating the ease, diversity and comfort of the clothing.
See the full Palmiers Du Mal Spring/Summer 2017 Collection which showcased at New York Fashion Week Men below: