How fashion sings a different tune.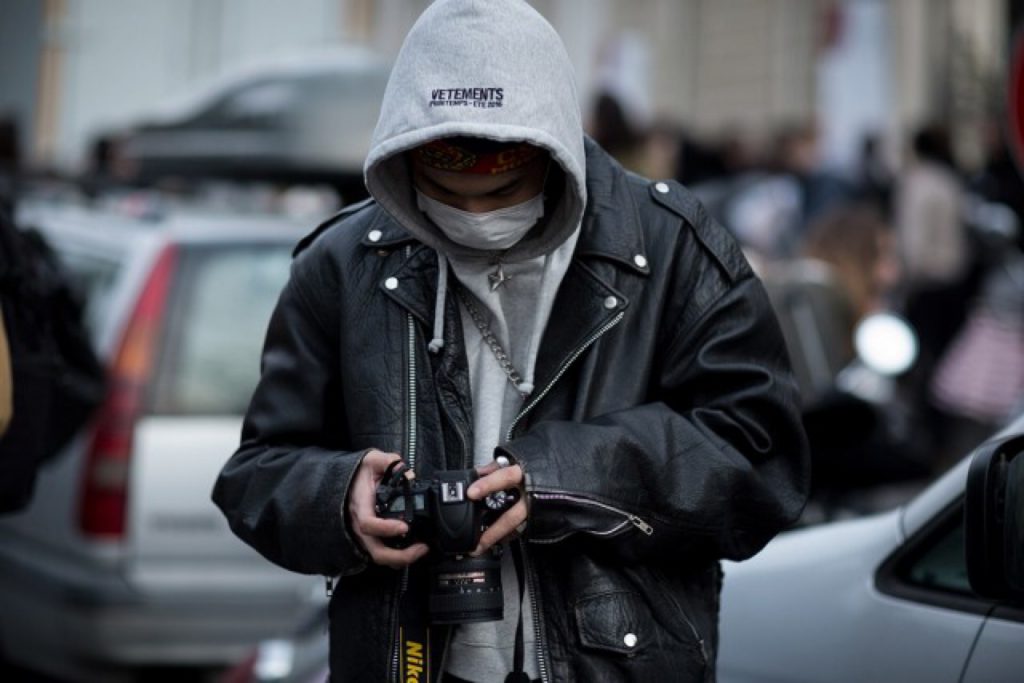 Type "Demna Gvasalia Vêtements" in your Google bar search and read the first page. An array of raving articles and reviews links is now displayed right before your eyes, ready to be clicked on. You will find out what to know about the head designer that drives the whole fashion industry crazy, where to shop the very last yellow DHL print t-shirt or read an intense and entertaining interview with stylist Lotta Volkova, close friend and frequent collaborator of Gvasalia.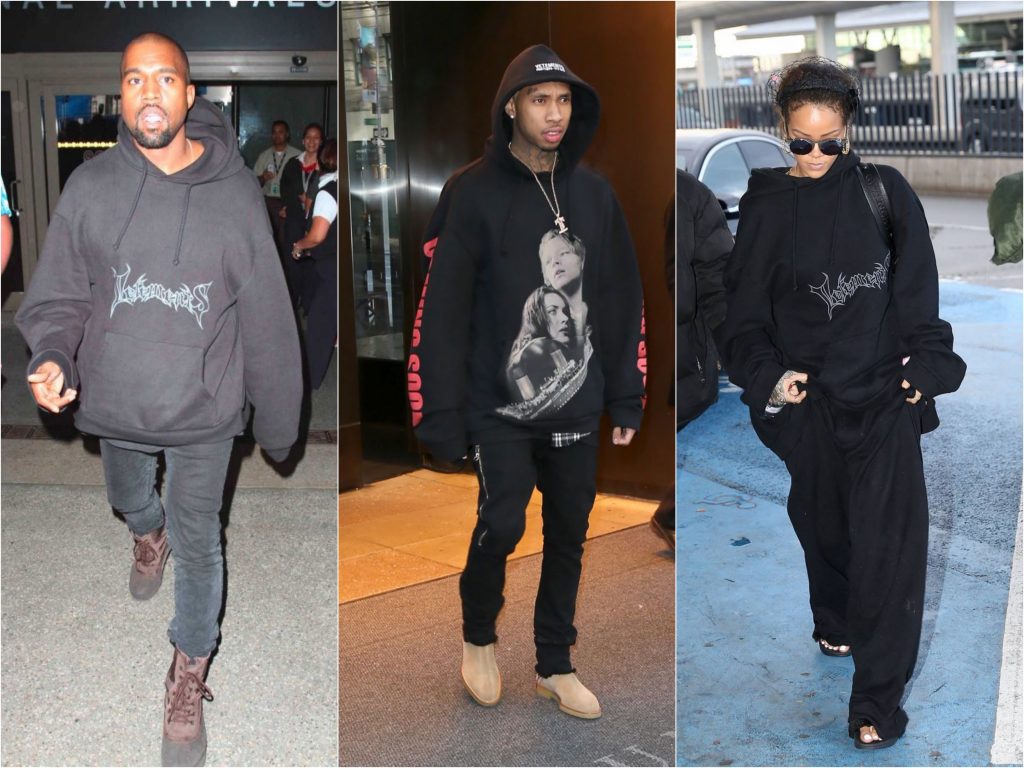 Undoubtedly, Vetements is the brand everyone has on their lips, and the vibe isn't about to end here. From New York to Paris, Tokyo and Milan, devout aficionados (including the likes of Kanye West, Tyga and Rihanna here sporting Vetements hoodies) have been leaping onto the label's it-pieces for the sake of a street style snap. Buyers, stylists and editors have been falling for it as well, multiplying features and bringing the Vetements vibe to the front of the fashion stage.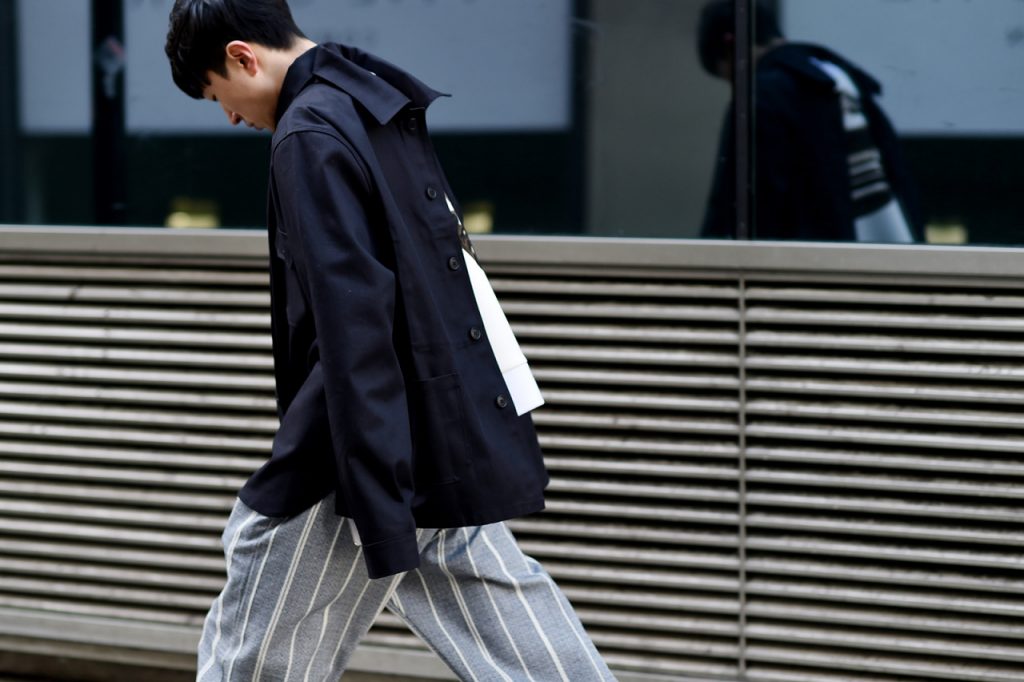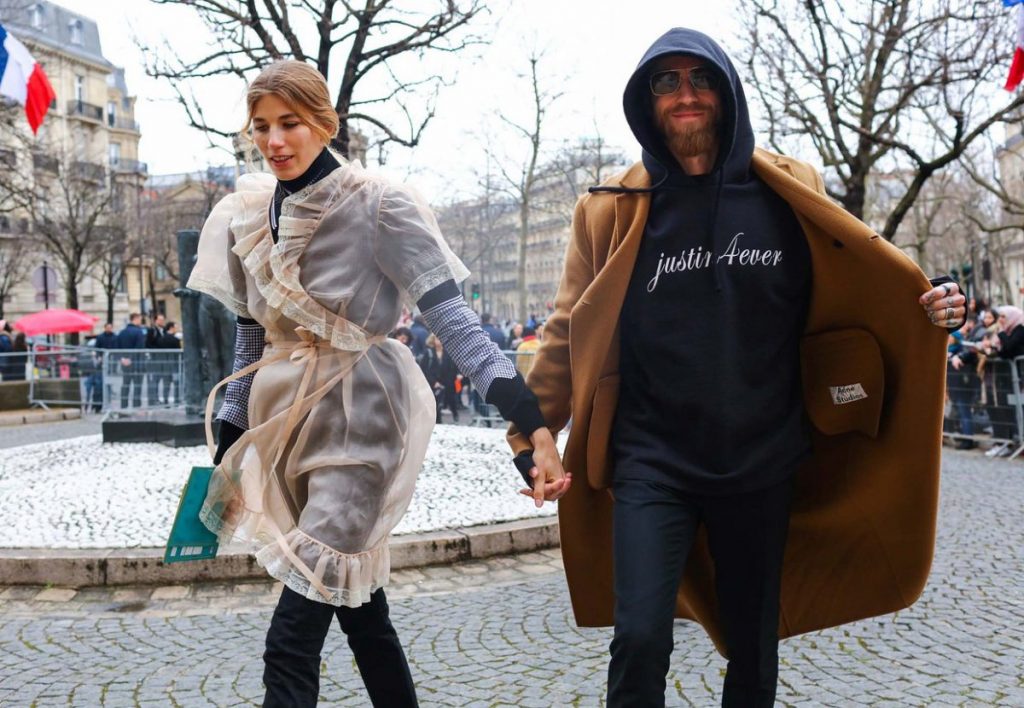 UNDERSTANDING THE VETEMENTS VIBES
So why is Vetements so much acclaimed everywhere? Nominated for the LVMH Young Fashion Designer Prize, the French label is actively supported by the key-figures of the industry; as the artistic director of Balenciaga, Demna Gvasalia also fascinates the audience by his dual expression, halfway between the anti-conformism of Parisian label Vetements and the traditional, refined establishment of the Spanish heritage house.
The brand – dubbed several times the "next revolution" conveys the neo-punk, disruptive message of today's fashion, blurring style genders, mixing background inspirations and collaborating with diverse brands, from Manolo Blahnik and Juicy Couture to Mackintosh and Comme des Garçons. The excitement and turmoil that buzzed around the Spring/Summer 2017 collection were palpable: set in Parisian's Galeries Lafayette –  one of the three main high-end retail department stores – the offering was introduced to a bunch of famous faces and was already making a name for itself on Twitter, Snapchat and Instagram few minutes after it ended.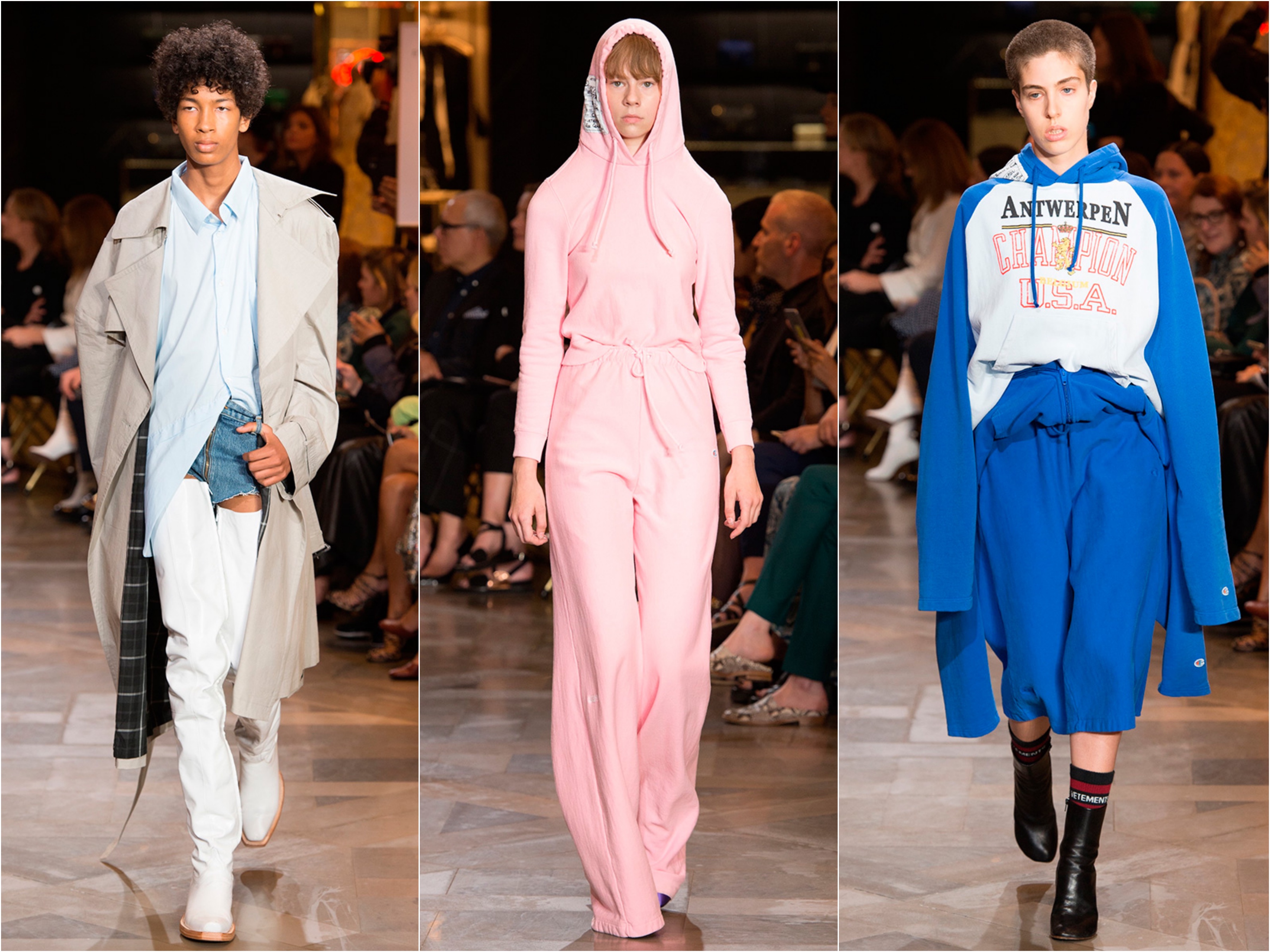 LOVE HATE, HATE LOVE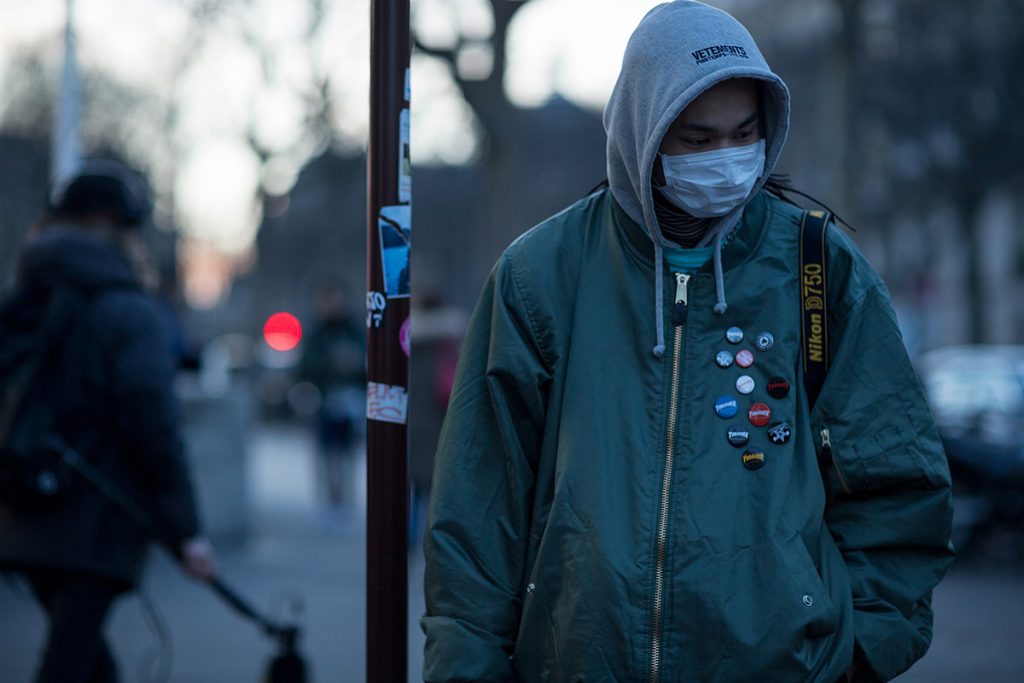 Now once again, type "Demna Gvasalia Vêtements" in your Google bar search, then click on the different articles or reviews. Scroll down until you reach the comments section, wait and read. As soon as the recent Spring/Summer 2017 presentation was unveiled, a considerable number of voices elevated, thus revealing the amount of negative perceptions. Online readers depicted an obvious lack of inspiration, decried a marketing gag or denounced the non-existence of the 'Vetements myth'.
@Hedda: Vetements will always be Vetements and honestly, nobody should take it very seriously – it's supposed to mock the industry.

@Alessandro Borin: Since Demna Gvasalia was appointed creative director of Balenciaga, we are all just sitting here pretending Vêtements is simply so creative and innovative. Which is not.
Although those were comments, they perfectly illustrated how it was also seen amongst many fashion followers and business insiders. Rather than simply hate it, they seemed to swing slowly between admiration and irritation.
The price of a Vetements piece is a recurring topic amongst the Vetements skeptics, for example. Why would you pay $770 (approximately £580) a black hoodie that you could have paid £10 during those school years you were listening to Kanye's 2005 'College Dropout' album? Should you actually spend £185 for the DHL t-shirt whilst you can have it for £9.99 on e-Bay? Even Demna Gvasalia himself stated in an interview with The Telegraph that "(his) friends very often can't afford the clothes. He added "I wear prototypes but I don't think I'm crazy fashion enough to go and buy those things." Enough said.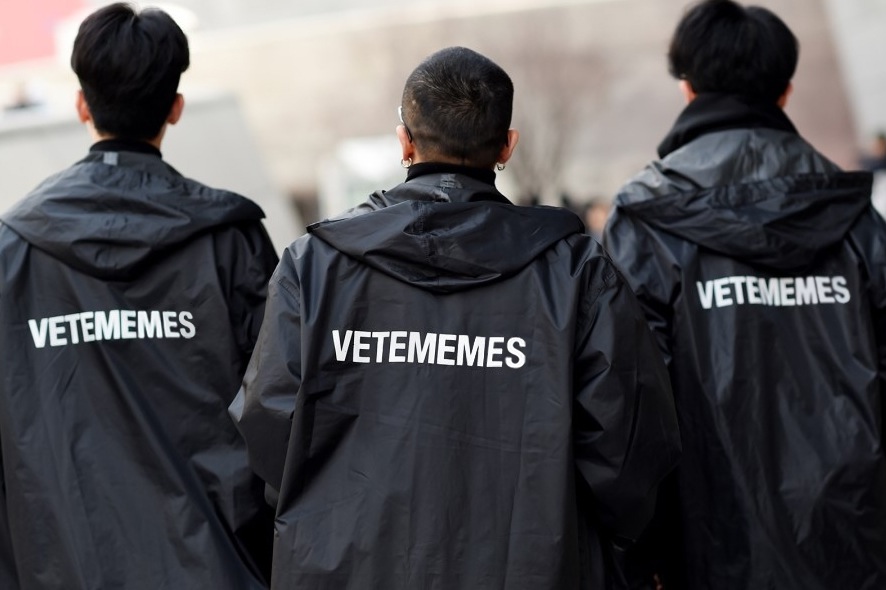 And here lies the whole complex of the relationship consumer have developed with the clothing industry. We see, we laugh… and we buy. When parody brand Vetememes emerged, a lot of fashion aficionados funnily recreated the French label's postures and street style behaviors. The irony of it all? The Vetememes £59 print raincoat seems to be selling like hot cakes…

Loading ...
Click here to shop Vetements online.