Uniforms for the Dedicated; when fashion goes environmentally friendly.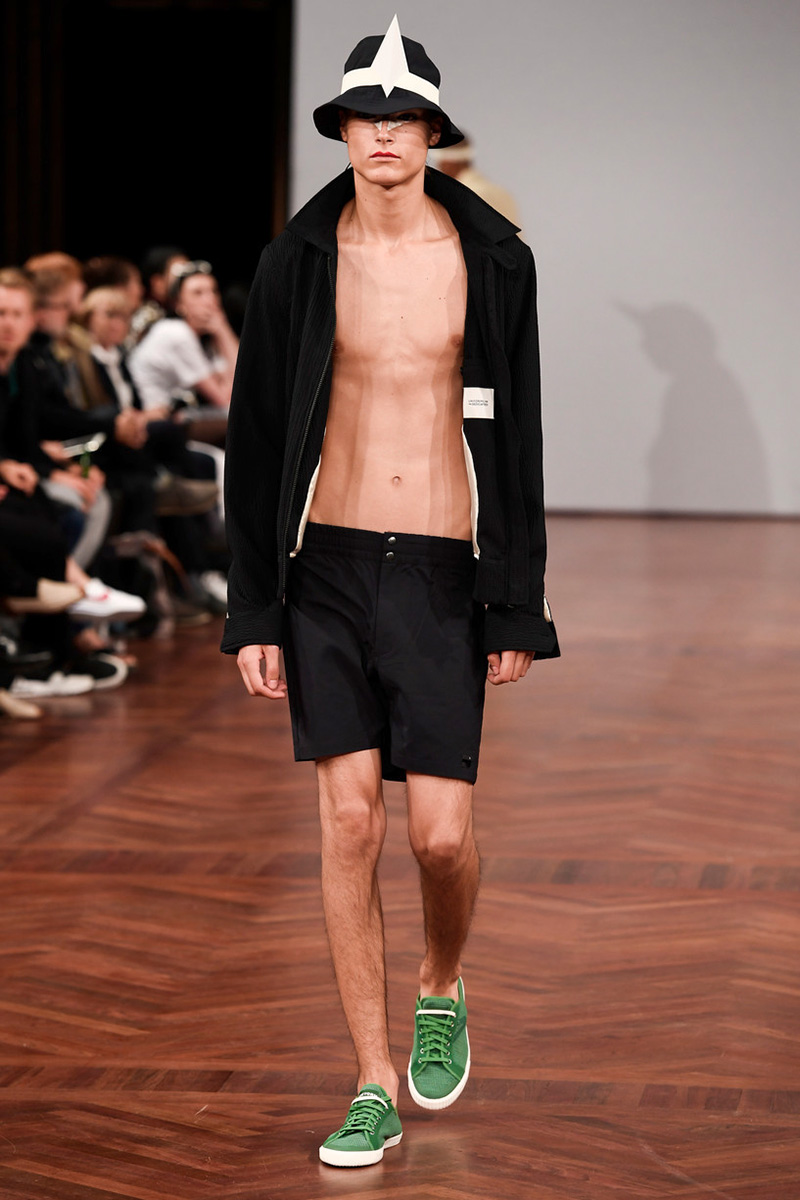 Swedish brand Uniforms for the Dedicated, established in 2006, are a brand who are always looking for ways to reduce their negative impact on the environment. Having already produced shopping bags that turn into parcels addressed to charities, Uniforms for the Dedicated have taken it one step further with their Spring/Summer 17 collection.
The bran have created a line up of off-white, dark navy and saturated green classic silhouettes made from innovative fabrics. The fabrics are nearly all made of natural or biological fibres for example organic cotton, linen and bio polyester. In this collection find canvas blazers and bio polyester trench coats and bomber jackets.
See the full Uniforms For The Dedicated Spring/Summer 2017 show which showcased at Copenhagen Fashion Week: