ohw? x Scroobius Pip.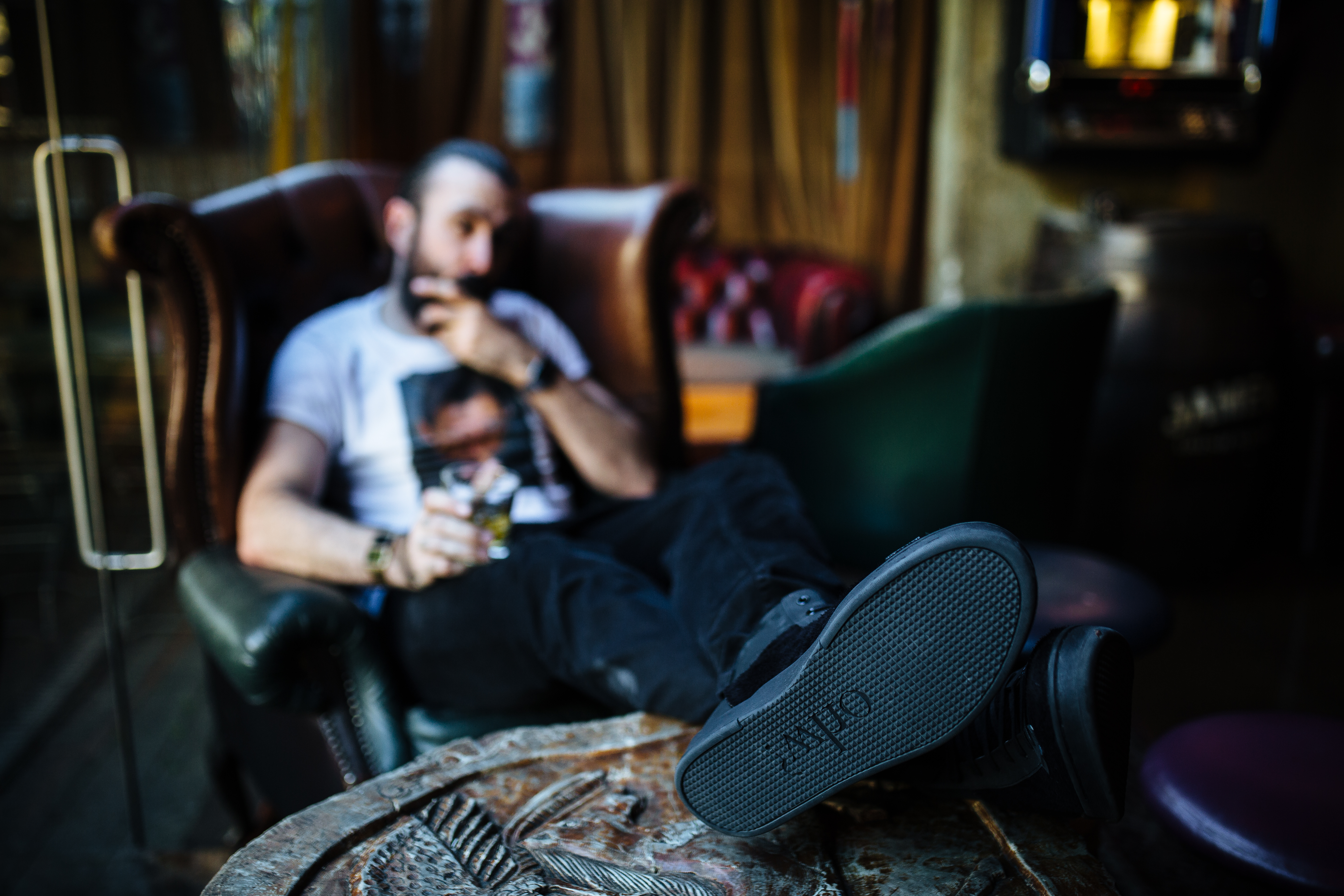 ohw? is a men's footwear brand with a focus on functional and contemporary designs. Their authentic shoes are minimal to showcase their design skills and the high-quality nature of the shoes.
ohw? have collaborated with British Hip Hop Artist & Spoken Word Poet Scroobius Pip, creating a limited-edition boot. The collaboration came about through the admiration of his work; his honesty and his morals. This ethos pairs hand in hand with the way ohw? do everything for a reason- to positively reflect the brand and what it stands for.
So, a little more about Scroobius Pip? Pip first started out in a duo, Dan le Sac Vs Scroobius Pip, developing as an artist and creative to progress to opening up his own record label, Speech Development Records. Pip has also been a host of The Beatdown on XFM, which has been award winning. In addition to this, Pip started a podcast where he interviewed the likes of Russell Brand, Josie Long, Paddy Considine, Frank Turner, Stewart Lee, Sara Pascoe, Simon Pegg, Nick Frost, Zane Lowe, Killer Mike and more.
The boot itself is a black high-top, which is a part of ohw?'s autumn/winter 16 collection.  The upper is constructed of a combination of hairy black suede and waxed black suede with detailings of Pip's handwritten logo laser cut into the heel tab. Pip's record label tagline reads 'we may not be for you and that's fine', which is found written in the inner lining of the shoe.
Take a look at Pip's social links, where he will be promoting the new collaboration.
To make the shoes even more exclusive, every pair will be attached to a signed polaroid by Pip.
With the collaboration being limited-edition, only 48 pairs will be available for purchase on the ohw? website. Pre-order launches on the 30th September (Friday).