Could Harry Styles be fashion's new ambassador?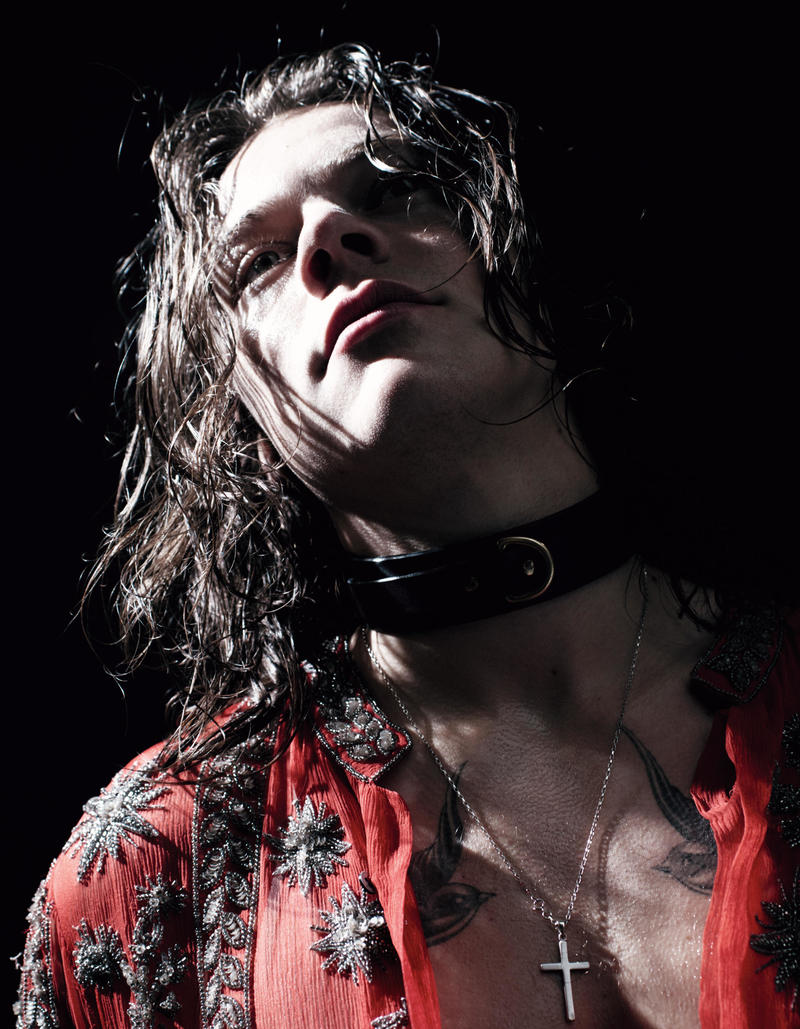 Harry Styles has been on the fashion radar for some time now. Since picking up the British Style Award at the British Fashion Awards in 2013 and sitting front row at shows like Burberry and House of Holland, the One Direction frontman has been turning heads with his androgynous, glam rock aesthetic. From his daring bold print suits to his penchant for flared trousers, fedoras and flamboyant neck adornments, the 22-year-old has been garnering something of a style icon status over the past few years.
However the star's latest, and most fashion-forward, sartorial shift is apparent in his cover shoot for Another Man's Fall 2016 issue. A substantial editorial shot by three photographers, it includes three different covers, more than fifteen outfits and two hair cuts. Could this be the birth of Harry Styles: the fashion icon?
The spread shows Styles' ability to fluidly transcend different, er, styles, as each photographer depicts him in a different way. With the editorial's '70s/'80s Britpop feels, air of Mick Jagger and whiff of Paul McCartney, we could be seeing this upgraded vintage-inspired, but ultimately fashion-forward, look infiltrating his own personal style in the next year. Said to be going solo in 2017, it's clear that without the confines of being one fifth (or, as it is now, quarter) of One Direction, Styles' wardrobe choices will soar to new heights as he experiments with his solo image.
Check out Harry Styles in his debut Another Man editorial shoot below.