Punk Brogues From Gucci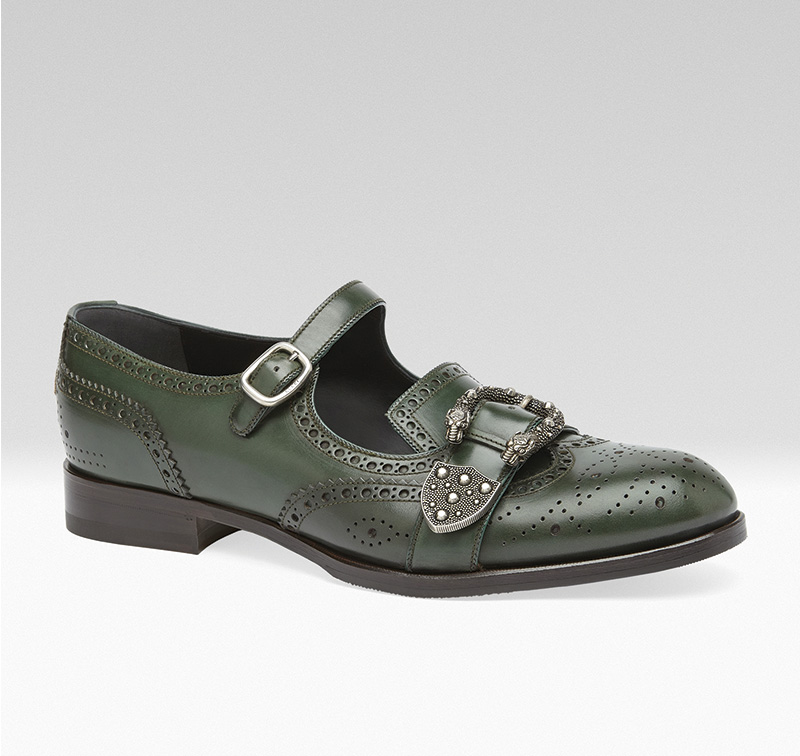 Gucci have unveiled their "Queercore" collection; a range of brogue style shoes inspired and reflected by the gay punk movement from the 1980's. The collection features a knee boot, monk shoe, pump and boot, available in many different styles and colour ways and the shoes include a tiger head buckle, brogue detailing and an embroidered bee on the back of the shoe.
The shoes range from £795 to £1290 and can be purchased from Gucci's web store here.