Dover Street Market Ginza collaborate with fashions' biggest for their 5th birthday.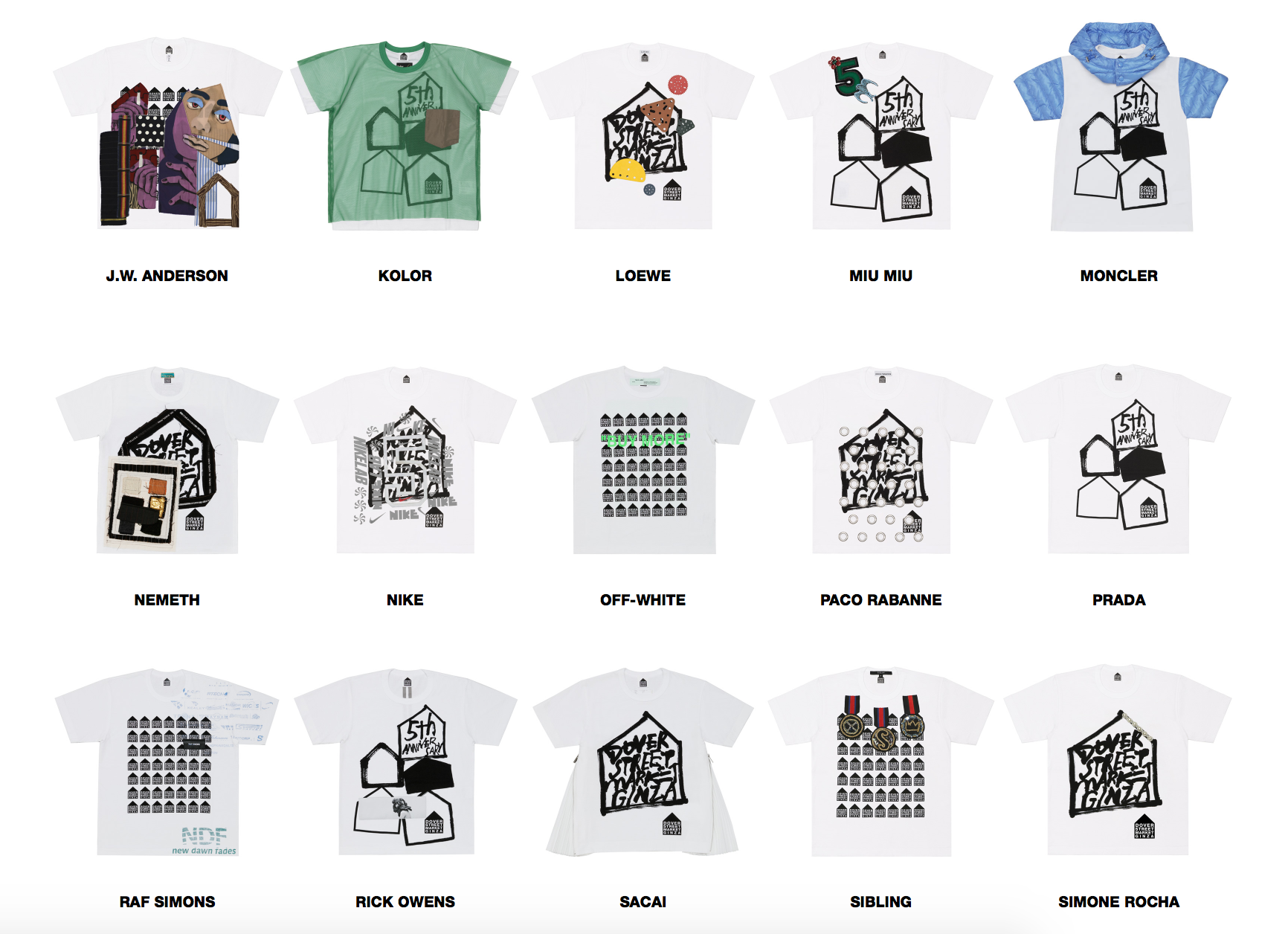 This may be the most exclusive clothing birthday celebration yet, with Dover Street Market Ginza partnering with some of the fashion's biggest names for a limited collaboration. The likes of Gucci, BAPE, CÉLINE, Mui Mui, Rick Ownes, Raf and much more have designed limited custom designed t-shirts to celebrate the store's birthday.
These t-shirts were released on the 18th March in their DSMG store, with rumoured only 30 pieces PER designer!
Take a look at their Instagram page where DSMG show you what the designers had to offer.