Calvin Klein's newest sneaker.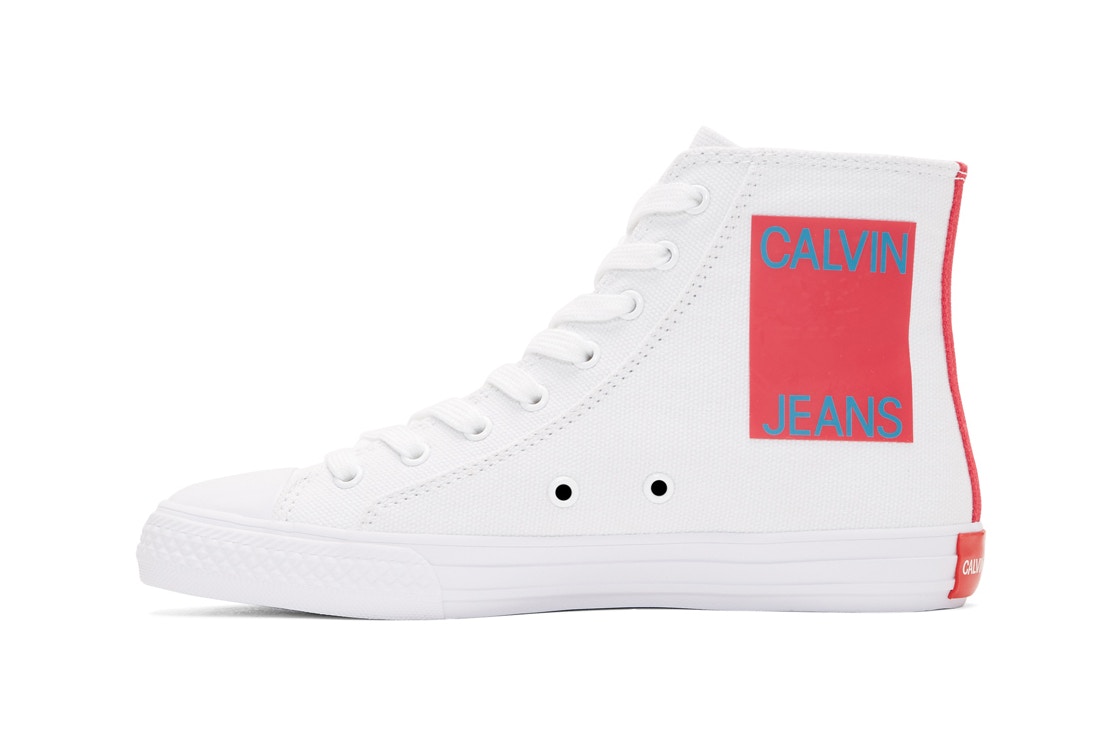 Calvin Klein has dropped the Raf Simons designed Constantine 135 high-top sneakers and they have a refreshing aesthetic. The pair feature a rubber toe cap, a stark stripe down the heel and the "Calvin Klein Jeans" branding just below, additionally the company is branded a second time on the side but slightly more simplistically.
For now, the sneaker is available in two colourways, black and white, with both sporting a secondary colour of red. If you are interested you can get your hands on them by clicking the following button but keep in mind they will set you back £305.
Click Here