Pharrell was spotted trying on a coat from a Céline store.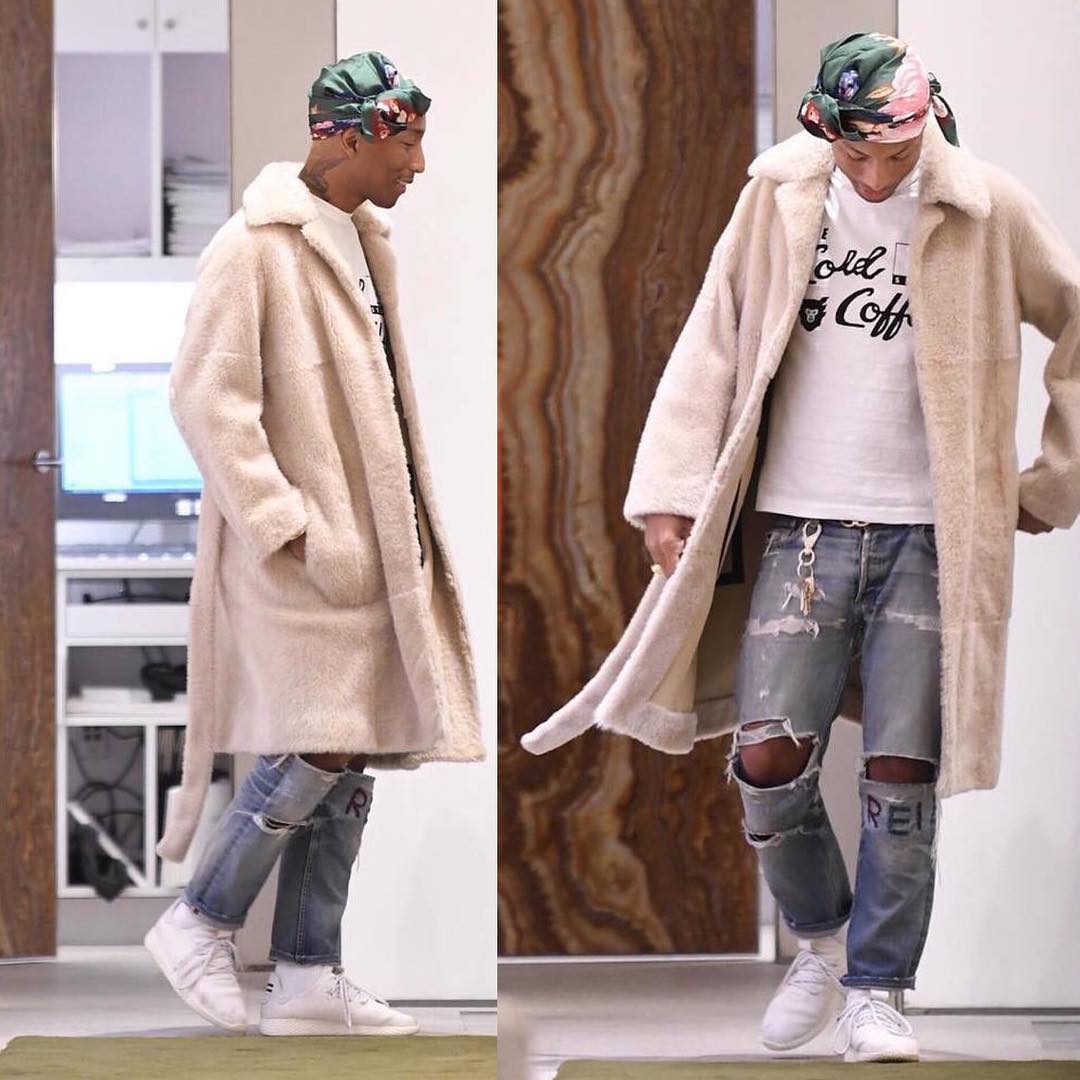 Pharrell, the American rapper, singer, songwriter and record/film producer has been seen trying on a very cosy-looking coat from Céline. The music mogul sported the coat with a Chanel headscarf, HUMAN MADE tee and custom jeans. Then finally finished the look with a pair of white Tennis Hu Adidas Originals.
If you like his style, go ahead and purchase yourself the pair of sneakers below.
Click Here