Christian Dior takes on the runners race to the top.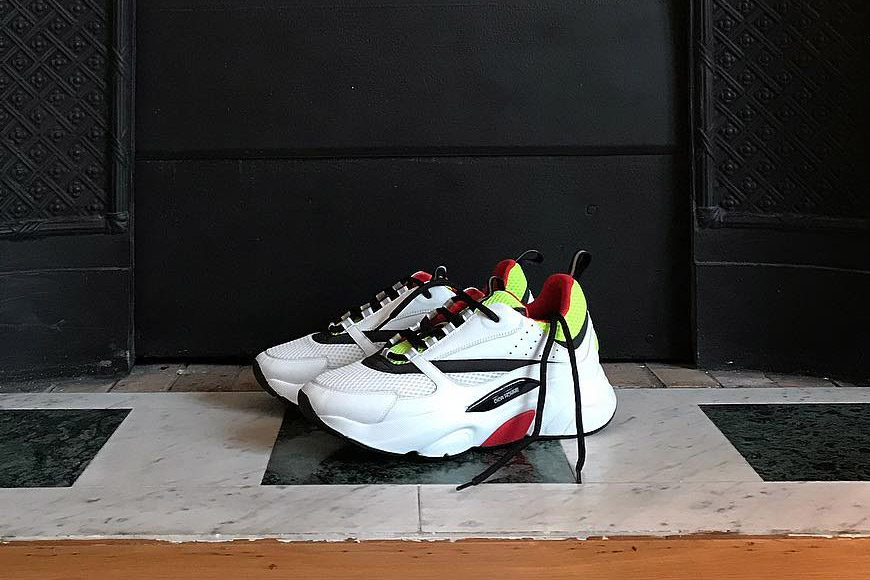 As the hype surrounding the "Dad" silhouette sneaker continues to explode, it appears Dior Homme are releasing a chunky runner in the same vein of the Balenciaga Triple S and the YEEZY Wave Runner 700.
Kris Van Assche, the current artistic director for Dior Homme, featured a sneak peak on his official Instagram of what fans can expect from the latest release of branded runners from the French luxe design house. The design follows the same aesthetic as the ever popular Triple S but takes the design even further with a much chunkier, larger than life sole that keeps on trend with the growing obsession with bulky sneakers.
An official release date or any further information has yet to be confirmed, so keep checking back for more details on what will be a highly anticipated drop.