Marrakesh inspired hideaway brings wig-wams to East London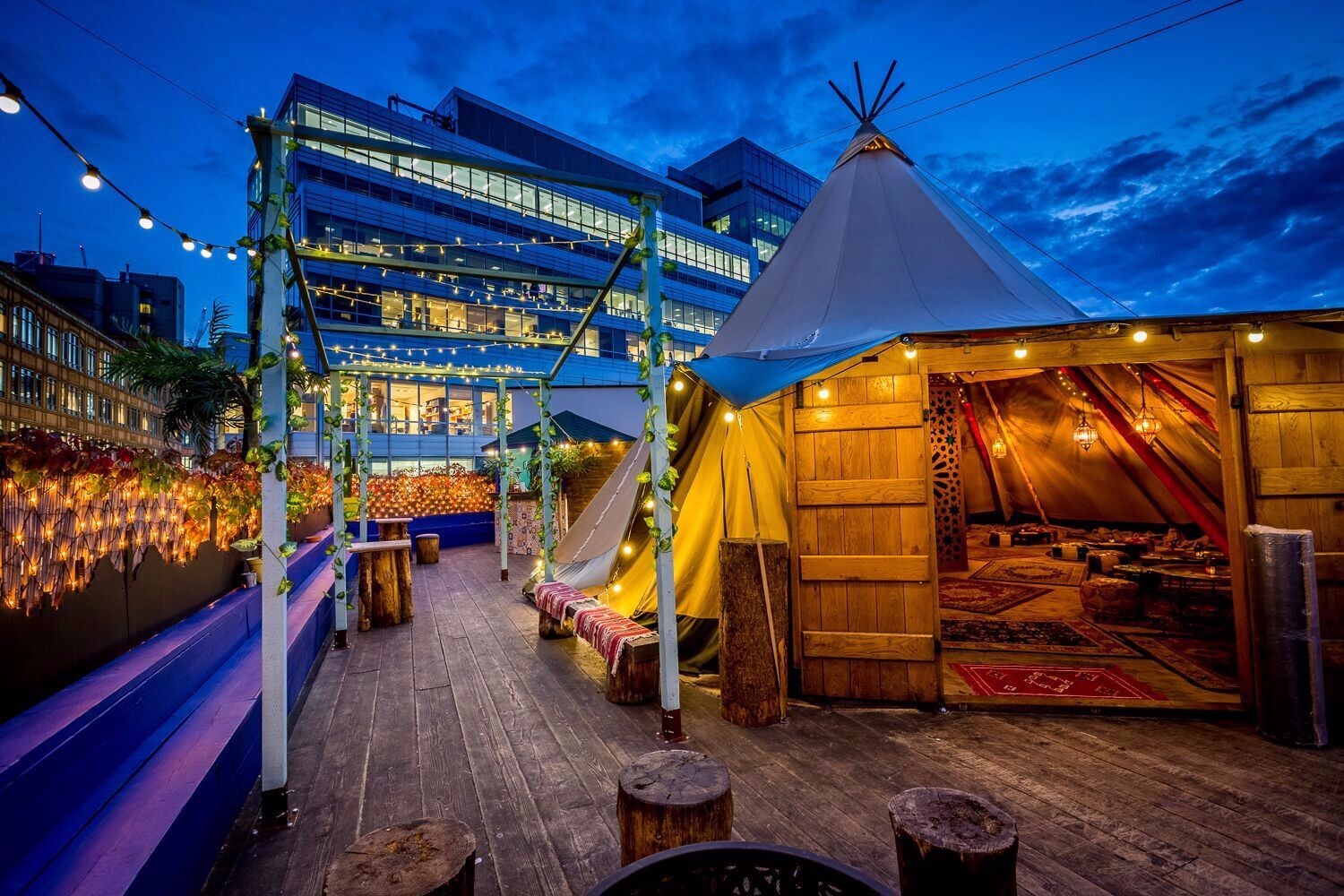 Amongst the other winter pop-ups taking over the area right now, Queen of Hoxton is bringing an escape from the grey pavements of Shoreditch, bursting with the traditions of the bright, colourful and romantic Morocco. Find yourself slipping on Babouche slippers and climbing into one of their unique lantern filled roof-top wigwams.
Offerings include a plentiful cocktail menu featuring Moroccan twists on classics such as Spiced Hot Buttered Rum or Shimmering Gold Pomegranate Bellini as well as tasting delights such as the Halloumi Fries or a Rainbow Vegan Mezze Board. A full preview of all the outstanding food and drink on offer can be found on the Queen of Hoxton webpage. Away from the relaxing wig-man experience, join the exciting hustle and bustle outside where you will be brought some of the most iconic (and Instagrammed) places in the world, including; The Jardin Majorelle – or the Yves Saint Laurent garden in Marrakesh.
During the pop-up dates, a mixture of free and ticket only arts and cultural events will be taking place at the location which ties in perfectly with the theme. Expect to find Shoe Making workshops, Meditation and Hip-Hop yoga amongst many others – to put a little spice into your autumn/winter season.
The free entry pop-up is open now, until the end of March: Mondays-Saturdays 4pm-10pm and Sundays 2pm-10pm.
Address:
1 Curtain Road, EC2A 3JX, London