Vans' new white Old-Skool LOGO sneaker.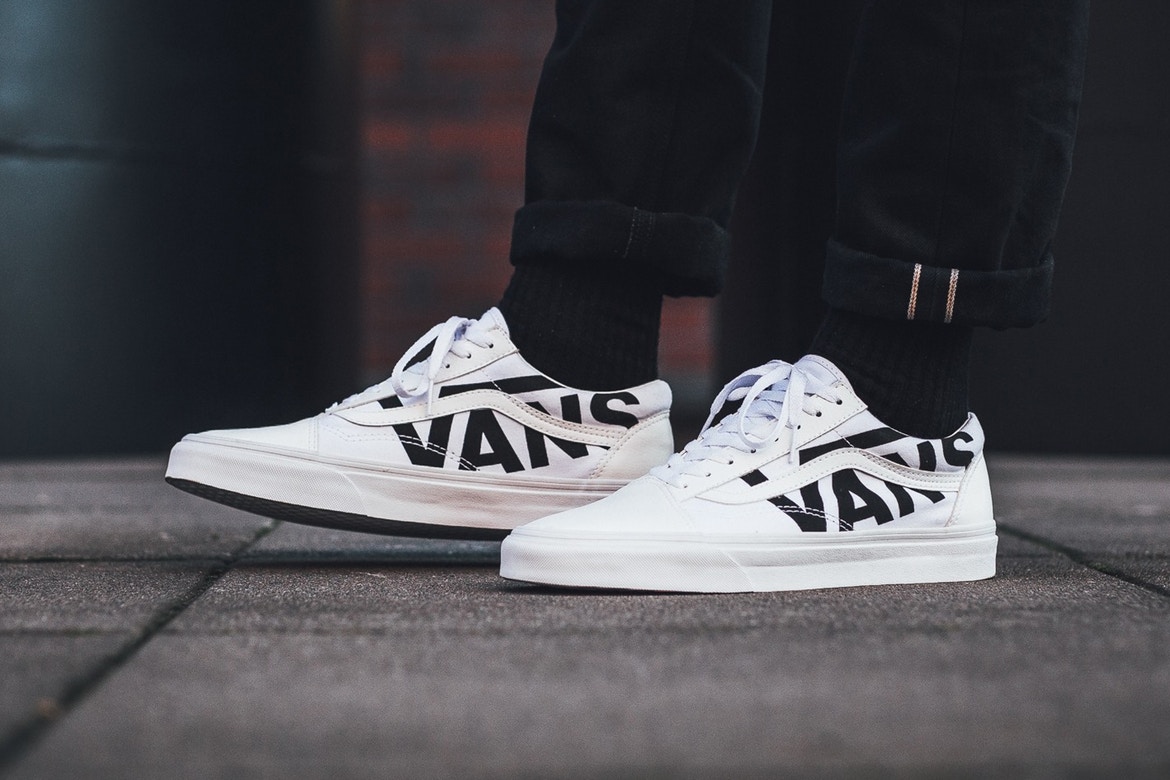 Recently companies such as Nike and Gucci have been popularising through their latest releases products with oversized logos, designs or words, and it looks like there is another brand who wants to give it a go. Vans have recently released images of their new "LOGO" variety, in which their classic Old-Skool and Sk8-Hi silhouettes have been hit with this rather enormous-branding trend.
Both models of sneakers come in an all-white and all-black colourway with the word "Vans" being in the rest of the shoe's contrasting colour. As for material the sneaker is crafted using a mixture of textiles such as grain leather, suede and canvas.
To get a better view of the shoes have a look at the images below. On the other hand, if you are already sold on them you can purchase them by clicking the following button.
Click Here